Art Central, in partnership with United Overseas Bank (UOB), proudly presents the third edition of the Fair to be staged at the Central Harbourfront, Hong Kong from Tuesday, 21 March to Saturday, 25 March 2017 (VIP Preview/First Night 20 March).
The Fair, featuring more than 100 international galleries across its Central and Rise sectors, will showcase emerging and established artists from Asia and the globe. Seventy-five percent of the participating galleries hail from the Asia-Pacific region, and will exhibit works of exceptional quality and diverse mediums. The content driven Fair programme serves as a platform for cross- cultural dialogue, artistic experimentation and creative discovery. The exciting line-up includes immersive performances, talks, site-specific installations, moving image, VR and digital works, presented in partnership with some of the world's most reputable art organisations.
Art Central has lined up a list of programmes consisting of five days of curated exhibitions, ambitious installations, engaging panel discussions, experimental film, and cutting-edge performance that appeals to both the experienced collector and the discerning art enthusiast.
PERFORMANCE X 4A
Specially selected performances throughout the week of the Fair, presented in partnership with 4A Centre for Contemporary Asian Art, Sydney.
Tobias Gutmann, Face-o-mat
The artist will produce interpretative portraits of Fair visitors for two hours each day.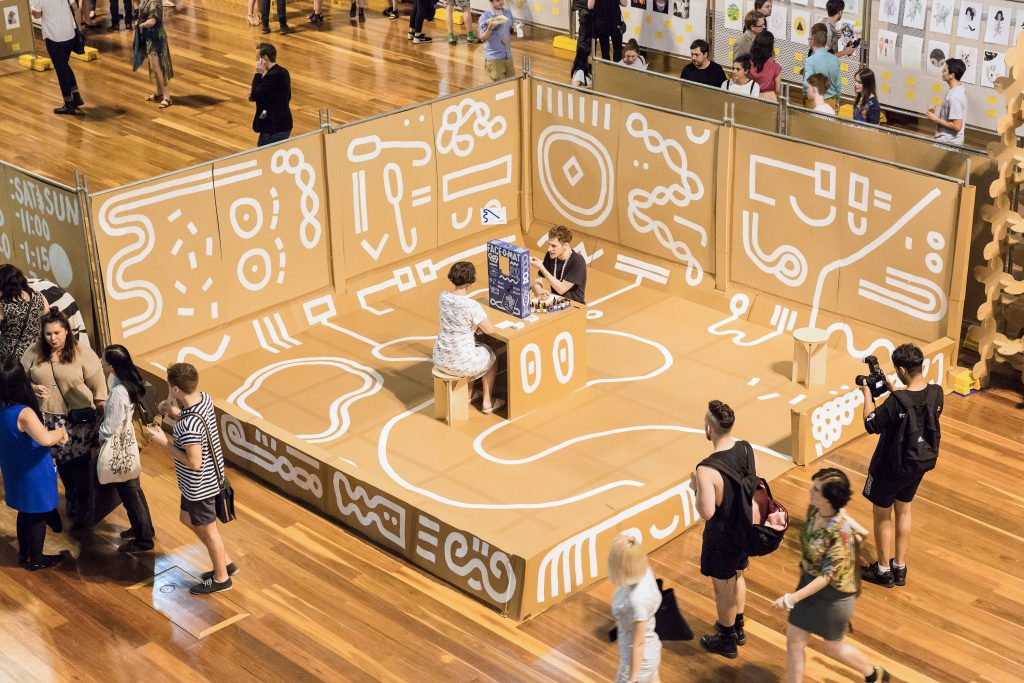 Anida Yoeu Ali, The Red Chador: Ban Me!
A socially conscious and charged performance taking place amid the Fair crowd, addressing various on-going political debates.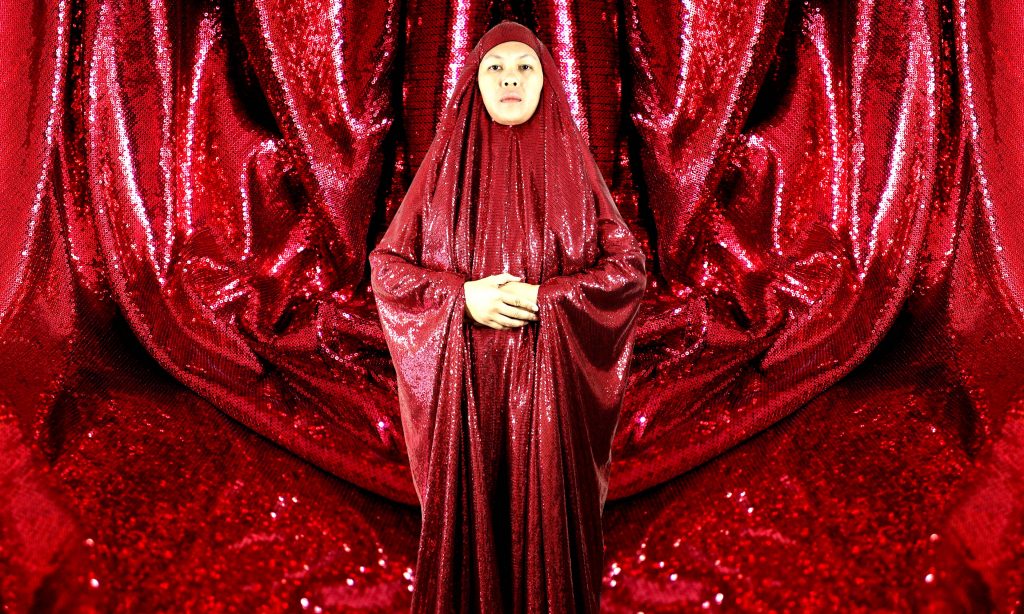 Click here for more programmes highlights
PROJECTS
Six large-scale installations united by their tactile characteristics and use of distinct raw materials, curated by emerging Hong Kong curator Jims Lam Chi Hang:
Simon Pericich, !!!ALL TOGETHER NOW!!! (2017) (MARS Gallery, Melbourne)
A site-specific installation made from local garbage bags and glitter, a dystopic interpretation of the commercial art landscape.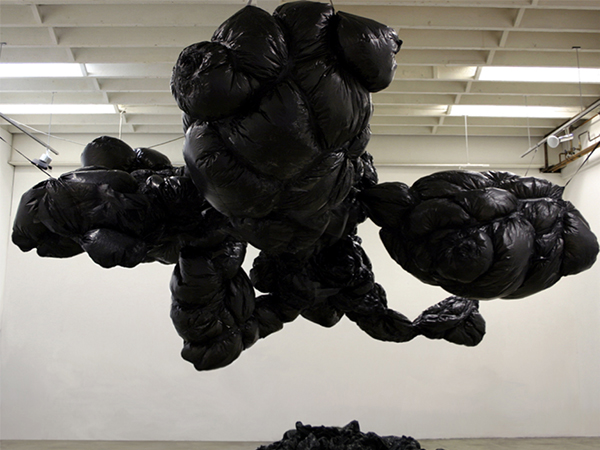 Yu Youhan, Mosaic (2017) (Rén Space)
An experimental mosaic installation resulting from a synthesis of the latest technology and
traditional paper works, exploring the inherent characteristics of an age-old medium.
Santi Wangchuan, My local way of life (2016) (Yeo Workshop, Singapore)
A monumental installation composed of rope, thread and fibre, a unique interpretation of
Buddhist worship culture of the E-sarn region in Thailand.
Hannah Quinlivan, Estuary (2017) (.M Contemporary, Sydney)
An installation comprised of anodized aluminium wire and nylon, on which the artist will continue to develop its concept as a performance, capturing ephemeral movements with salt.
Tang Jie, Stone Story, (2015) (Line Gallery, Beijing)
A mechanical installation using stones and a drum, embodying the artist's yearning for the
natural landscape amidst the hectic metropolis, narrating a story of peace and serenity.

Glen Hayward, Everyday People (2017) (PAULNACHE, Grisborne)
Questioning the notion of collective versus individual identity through a presentation of
scattered nails, cigarettes and snails sculpted from wood.


Click here for more details of each projects
There will also be a series of talks with industry experts regarding cross-cultural and interdisciplinary practices of contemporary art, presented in partnership with Asia Society Hong Kong Center.
For more information, check out artcentralhongkong.com.
21 – 25 MARCH 2017
CENTRAL HARBORFRONT
HONG KONG