Perspectives Film Festival: Breakthroughs in Cinema returns for its ninth year with the theme of surrealism. This year's lineup boasts a tightly curated selection of seven international films, four of which are Singapore premieres. In addition, two more films – a restored version and a director's cut version – will be presented theatrically in Singapore for the first time. The festival will run from Oct 27 to 30 at the National Museum of Singapore and The Projector.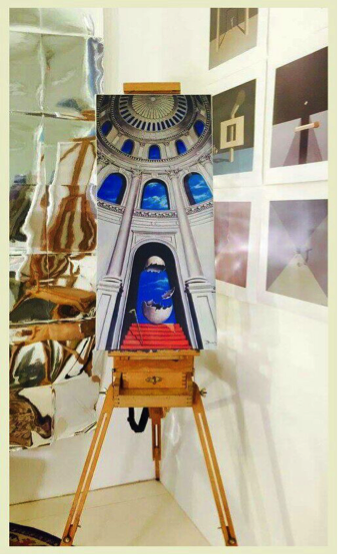 This year's theme, Surrealism, has its roots in a cultural movement that began in the early 1920s. Surrealist art expresses unconscious thought through surprising imagery and illogical juxtapositions that challenge the viewer's preconceptions of art. Surrealism's influence eventually extended into various fields like literature, music and of course, cinema.
Marking almost a hundred years since the birth of the surrealist art movement, this year's programme is characterised by hallmark films of Surrealist cinema. Through their use of fantastical metaphors, unique art direction and quirky characters, each film explores the idiosyncrasies of life and aims to illuminate the outlandish, perplexing and uncanny imageries repressed in the unconscious mind.
Beyond the cinema, Perspectives also has an exciting range of activities before and during the festival. It takes film beyond the screen experience with two pre-festival talks, one of which features local Surrealist artist Rosihan Dahim. These ancillary activities complement our screenings and give audiences an in-depth look at the films' artistic themes.
Here is more information about the ancillary activities with Rosihan:
Your Mind Is Just A Dream Away: Interactive workshop and dialogue by Surrealist artist Rosihan Dahim
Oct 22, *Scape (The Gallery, Level 5)
12pm – 1pm (workshop) and 2pm to 3.30pm (dialogue)
Admission is free. Prior registration with refundable deposit is required at http://perspectivesfilmfestival1.peatix.com/view and http://perspectivesfilmfestival2.peatix.com/view.
Attendees can obtain insights on the influences of Surrealism and the state of sub-consciousness in an interactive workshop and dialogue session with award-winning Surrealist artist Rosihan Dahim. Born in Singapore, Rosihan's art is inspired by his personal experiences and interpretations of the French and Spanish revolutions, Dadaism and the Surrealist movements.
Art exhibition by Surrealist artist Rosihan Dahim
Oct 22 & 23, *Scape (The Treetop, Level 5) 11am to 8pm
Admission is free with refundable deposit.
An eclectic, Surrealist art exhibition open to public featuring works by artist Rosihan Dahim. Known for his Matchstick painting series, his works have been displayed in many exhibitions in Singapore, UAE and Japan.
ABOUT THE FESTIVAL
Perspectives Film Festival – Breakthroughs in Cinema is an annual film festival practicum course run by the Wee Kim Wee School of Communication and Information and organised by undergraduates from Nanyang Technological University. It is Singapore's only large-scale, student-run film festival and has upheld its promise to screen uncut films since its beginning in 2008. Each year's films explore breakthroughs in cinema through a different lens, including sexuality (2012), displacement (2014) and transitions (2015).
ABOUT OUR SPONSORS
Perspectives Film Festival 2016 is proudly supported by the National Museum of Singapore, DHL, *SCAPE and PAssion Card.
For more information and updates:
Website: http://www.perspectivesfilmfestival.com
Facebook: facebook.com/PerspectivesFF
Instagram: @perspectivesfilmfest
---
is an online showcase and magazine covering Southeast Asia's established and emerging visual artists and art scenes.
All author posts