Go behind the scenes of the rough & tumble up world of DUSTY: Raging Fist and DUSTY Revenge, the award winning video game from Singaporean studio PD Design!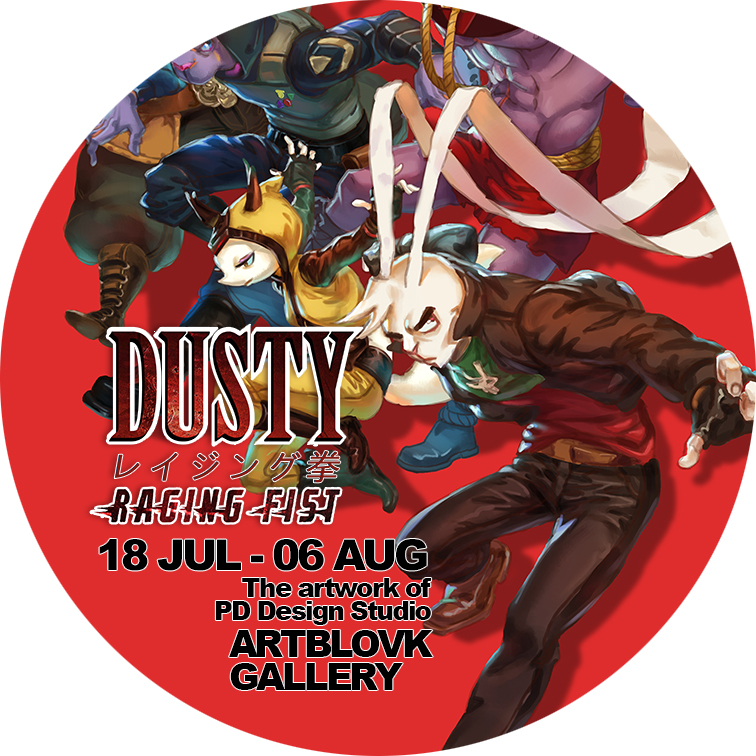 A rock'n'sock beat'em up platformer, DUSTY: Raging Fist is in development for worldwide release on PC, Playstation 4 and was recently announced as part of the lineup for the Nintendo Switch.
See for the first time the developmental artwork of the world of DUSTY, and peek into what it's like to develop a living and breathing world of anthropomorphic characters in the wild west.
Visitors to the exhibit space in Pearl's Hill Terrace will be able to view character design concepts and assets, stage design, game design documents, and are welcome to try DUSTY: Raging Fist at a customized arcade machine.
The exhibition will run from 18 July through to 06 August 2017 at 195 Pearl's Hill Terrace, #03-05. Entry is free to all visitors. Selected prints will be made available for sale with certificates of authenticity from the gallery and the artist.
Enquiries about the gallery can be made to: [email protected]
Explore the world of DUSTY: http://www.dustyragingfist.com/
Find out more about PD Design Studio: http://pddesignstudio.com/
---
Online magazine that promotes and markets Southeast Asia's established and emerging visual artists and it's art scenes. And a stepping stone for young aspiring visual artists to showcase their works to the world.
All author posts