In Eden, Melisa Teo continues her exploration of existentialism and the process of creation through a series of self-portraits and images inspired by nature and the Garden of Eden to question our place in the universe.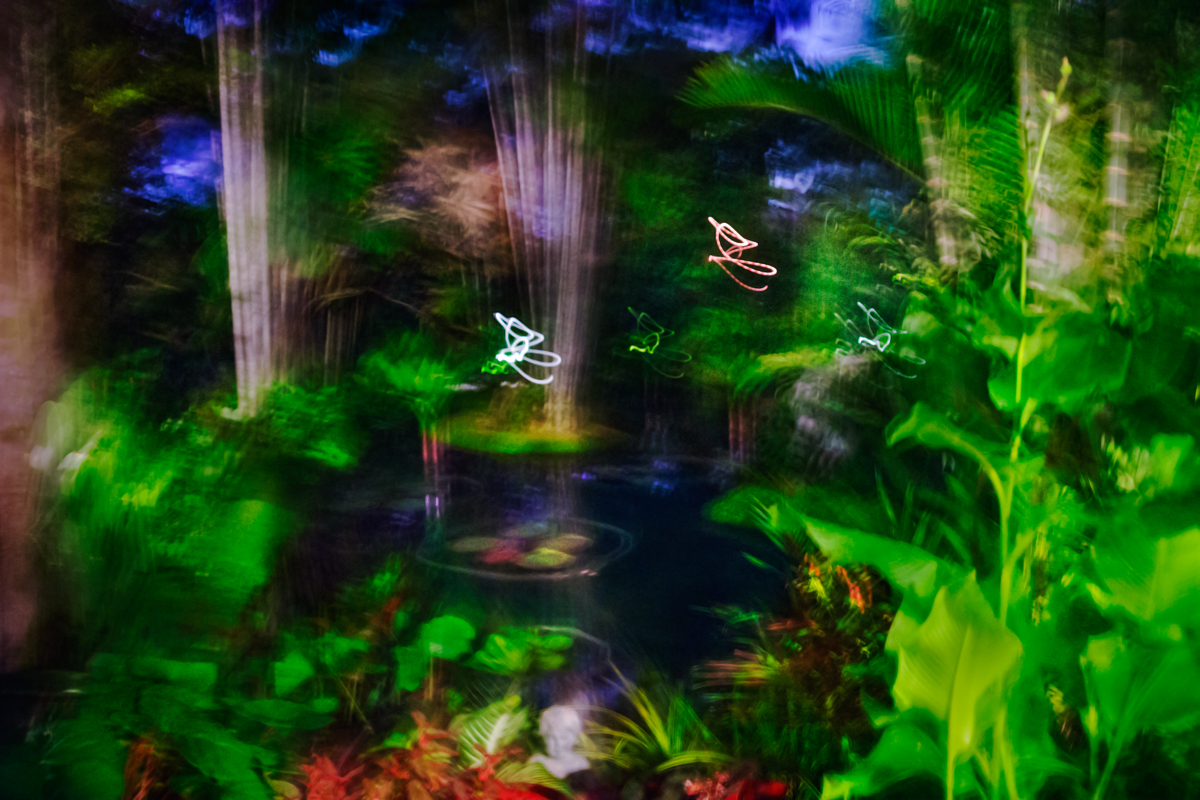 With this new body of work, the photographer contemplates the concept of a world whose values, meaning and realities are invented purely by the individual through acts of free will. Eden is revealing of Teo's private world and her preoccupation with life and death as she attempts to capture both the material and spiritual in each image.
Melisa Teo (b.1975) is a Singaporean photographer who draws on raw intuition and emotion and brings a spiritual dimension to her work that seeks to throw light on the very nature of existence. She calls the camera her 'third eye' – the eye that sees what the heart feels. It is a medium that transports her across realms to touch upon the synchronicity between the colours of light and the vibrations of life. Freezing the perpetual flow of time in one eternal image.
Since 2008, Teo has documented her journey through the spiritual worlds of Buddhism, Hinduism and Santeria. This work was published in her book Light From Within and exhibited in a number of acclaimed exhibitions. Firstly in Dark Light, a joint exhibition with Magnum photographer Abbas in Singapore in 2011. Later with her solo exhibitions Light From Within in Paris and Singapore in 2012. Teo's travels have taken her from Vietnam to France, Israel to Morocco where she looked for magic in the mundane while aspiring towards transcendence in the image and in life. Entitled The Light Beyond, this body of work was exhibited at the Arts House in Singapore in 2016.
The exhibition continues at SHOPHOUSE 5 until 27 November 2016.
Exhibition Dates: 10 – 27 November 2016
Venue: SHOPHOUSE 5, Lorong 24A Geylang, S398529
Viewings by appointment. Call +65 6338 6192
---
Online magazine that promotes and markets Southeast Asia's established and emerging visual artists and it's art scenes. And a stepping stone for young aspiring visual artists to showcase their works to the world.
All author posts