Street artist Misha Most finished a 10.800 sq. m. monumental wall painting. This is the largest mural in the world, which belongs to one artist.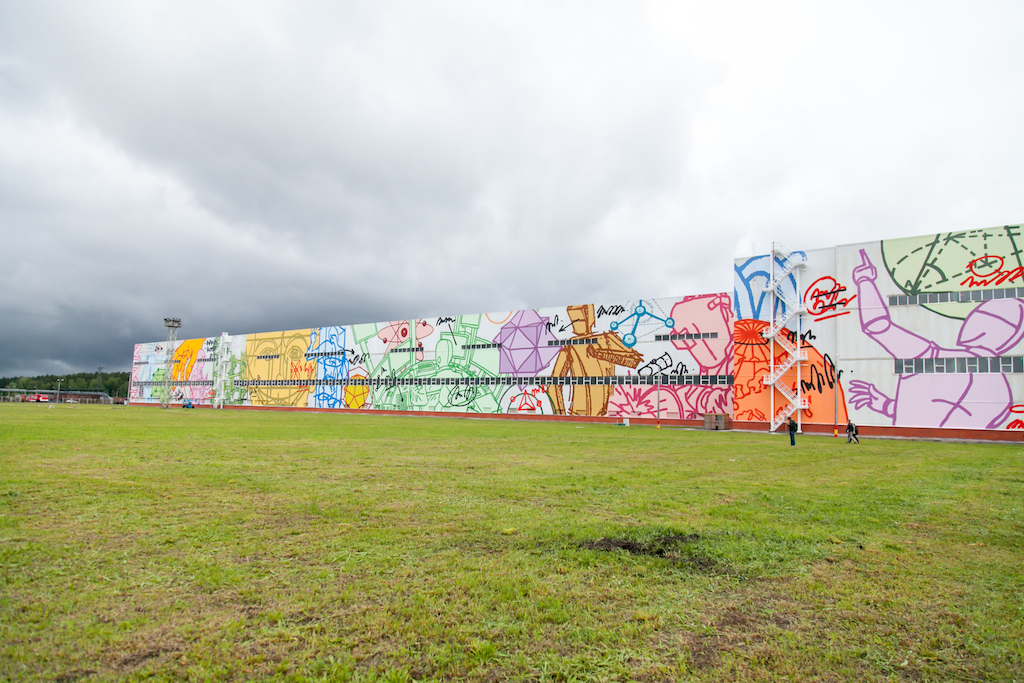 The project was curated by Sabina Chagina and the Creative association Artmossphere. The mural was presented to the public as part of the urban art festival ArtOvrag in Vyksa, Russia.
The name of the painting is Evolution-2. It covers the facade of the "Stan-5000" industrial complex, one of the industrial complex buildings in the oldest Russian manufacturer Vyksa Steel Works, which is part of the United Metallurgical Company in the Nizhny Novgorod region. The mural was created by the artist and five assistants in 35 days, with short interruptions, caused by bad weather.
Mural painting project is dedicated to the 25th anniversary of the United Metallurgical Company (OMK) and the 260th anniversary of the metallurgical plant in Vyksa.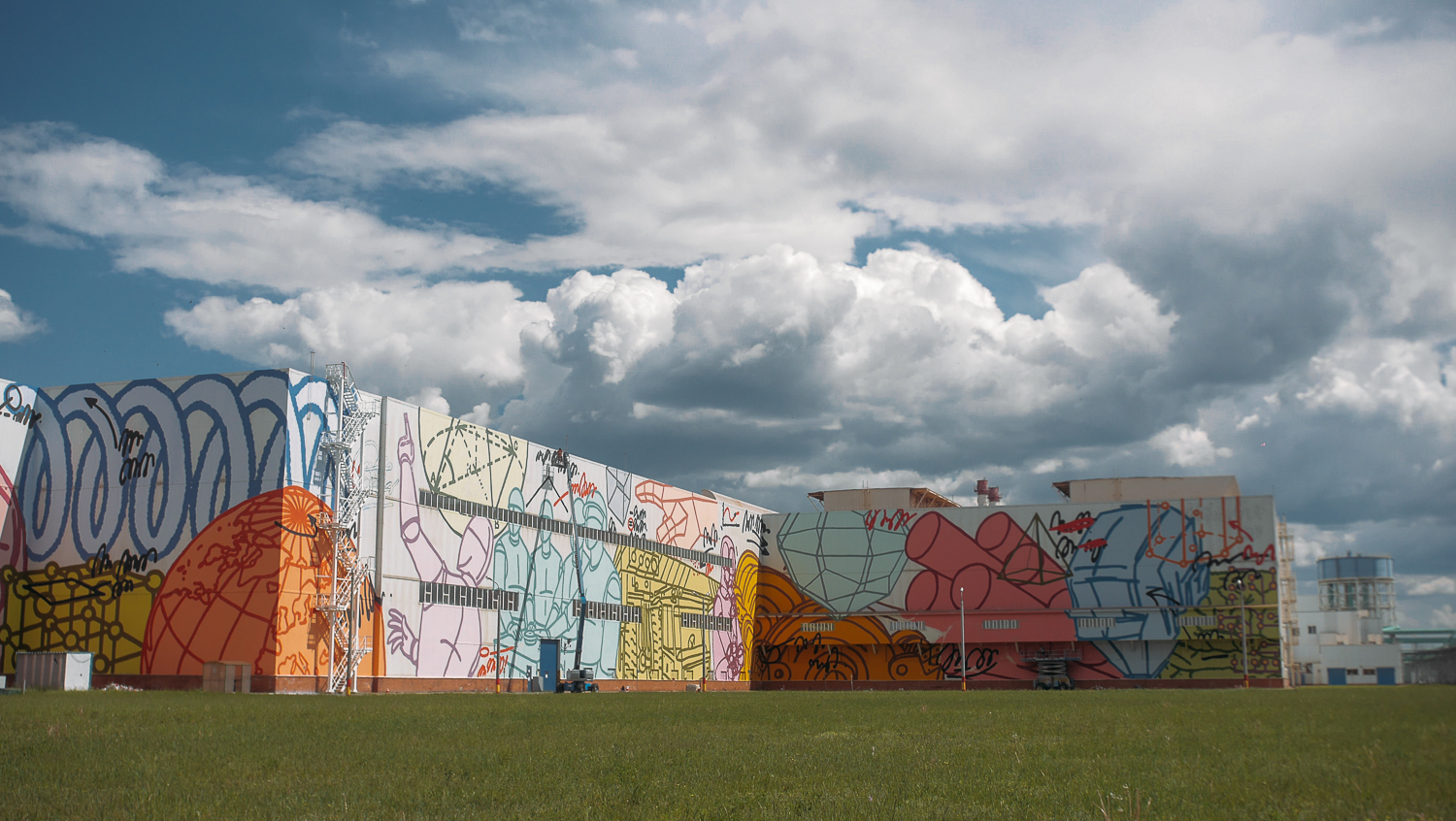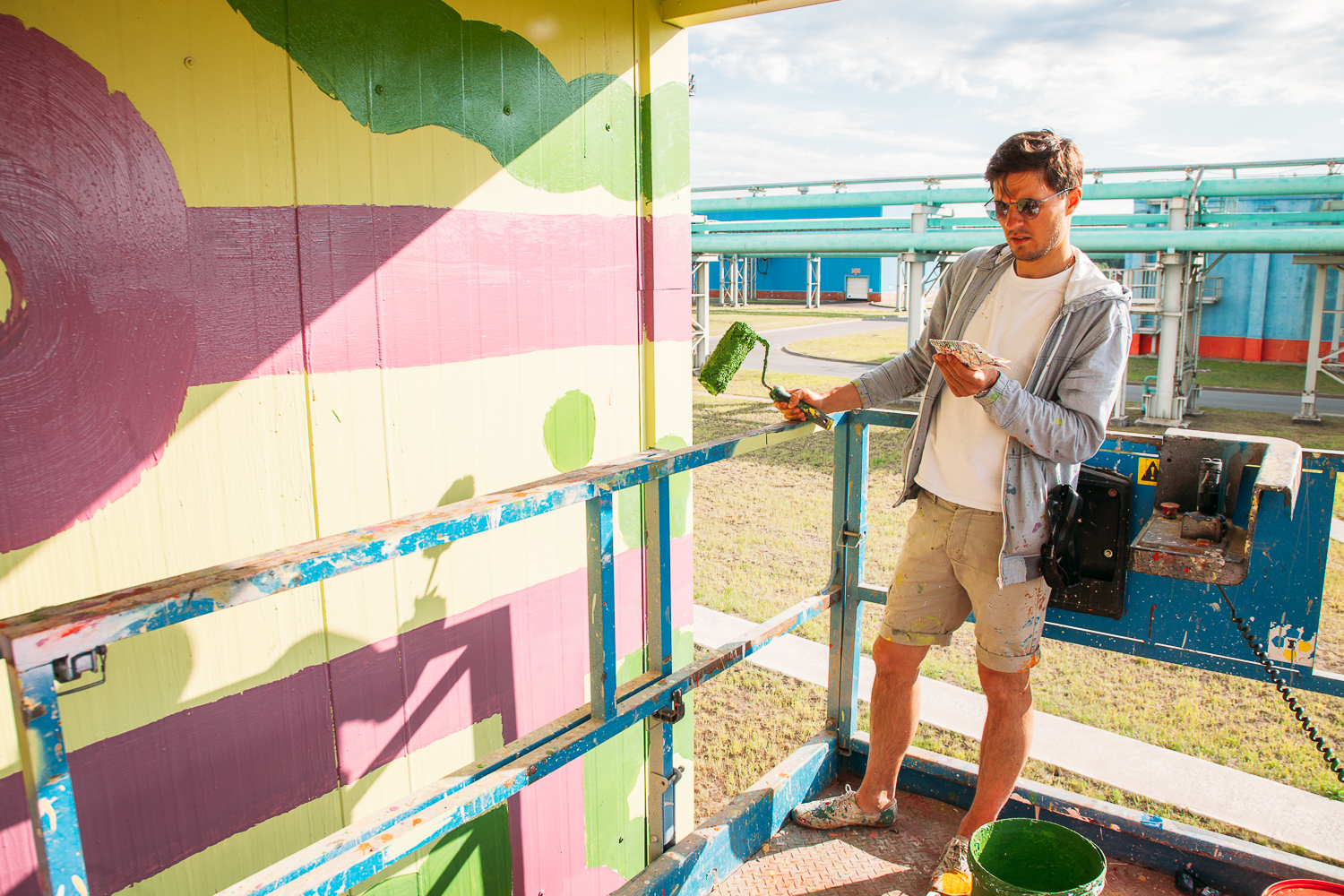 According to the Artmossphere's expertise, this artwork is the largest monumental wall painting in the world, which authorship belongs to one artist. The world knows other major murals – but in terms of the complexity, volume and speed of work, scale and number of participants involved, they are not comparable to the wall created in Vyksa.
So, for example, the work of the duo Ella & Pitr (21,000 m²) in Norway, depicting a sleeping girl, is performed on the roof, and not on the facade of the building, which implies a different level of complexity, and in co-authorship, which also classifies the work in a different category. The huge Hall of Fame in Colorado (16,554 m²), fixed at the moment in the Guinness World Records Book as the largest street mural in the world, has existed for several decades – it was created by hundreds of artists, and every year it is supplemented by the works of new authors.
Other examples of large-scale paintings on the facades known to us are a large-scale design, that means, they do not have artistic value and certain authorship. The closest to the category and scope of the murals, created by one author with the assistants – the artist Kobra and his wall in Brazil – 5.700 m², and the famous French artist JR, his artwork in Kenya – 4000 m², but those walls are much smaller than the "Evolution – 2.
The mural project was chosen in the course of the "Vyksa 10000" open competition, juried by well-known artists, designers and architects. Organizers of the competition received 260 applications: sketches came from 34 countries, including Japan and Australia, as well as Latin and Central America. Representatives of the "Guinness World Records" expressed interest in the "Vyksa 10000" contest. They are considering the inclusion of the winning project in the collection of world records.
The artist develops issues of progress, evolution and overcoming one's own abilities. He rethinks the ideas of Russian cosmism and aggrandizes a working man.
---
is an online showcase and magazine covering Southeast Asia's established and emerging visual artists and art scenes.
All author posts