SPRMRKT's final art exhibition for 2017 titled Fasciation: A Ruthless Fetish runs from 29 Nov 2017 to 9 Jan 2018, and features new work by PAYNK (artist name of Sharon Yang) that examines and questions ideas of beauty. The exhibition will also feature a unique combination of the visual and performing arts, and a series of thematic workshops.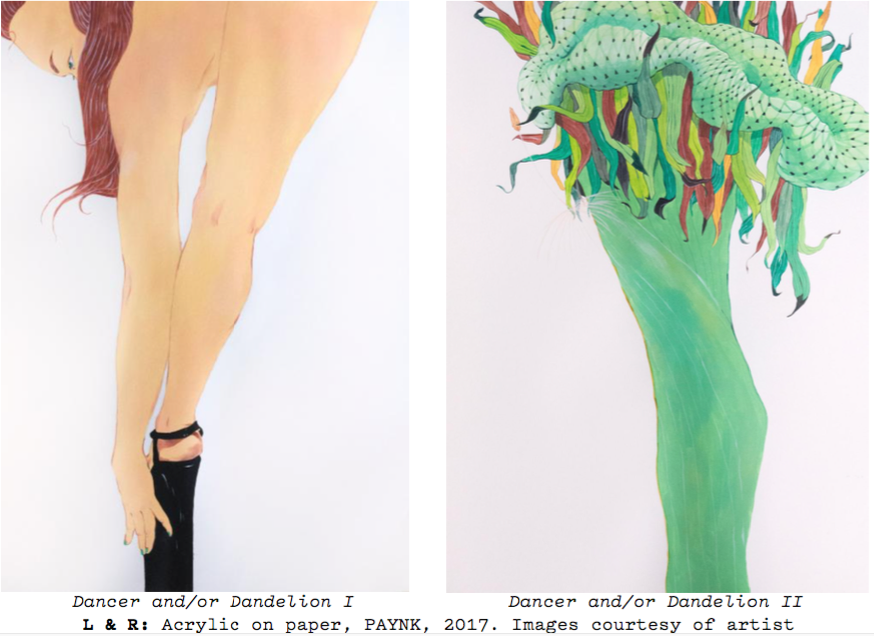 PAYNK examines beauty and distortion through the lens of fasciation, a rare condition of mutation or abnormal growth in plants that leads to distorted flowers, fruits and stems. This series of works puts, side by side, elaborate illustrations of fasciated plant life and the female form.
OPENING RECEPTION
To celebrate the opening of the exhibition, SPRMRKT will host a reception with PAYNK present as a special guest.
Highlights of the reception will be an interactive performance by contortionist Jaclyn Fong who will bring the artwork to life for a brief moment by mimicking the poses found therein and an interactive musical performance titled Music about Fasciation where the audience participates by deciding on the rules of engagement among the musicians.
Reception details:
6 December Wednesday
6.30pm – 9.30pm
SPRMRKT, 2 McCallum Street
Special guest – PAYNK
Registration for this reception may be made directly to [email protected] or via the events page on SPRMRKT's Facebook page.
---
Online magazine that promotes and markets Southeast Asia's established and emerging visual artists and it's art scenes. And a stepping stone for young aspiring visual artists to showcase their works to the world.
All author posts