We had a ball of a time at last year's Art Garden, and were keeping an eye out for the reappearance of the (big) white rabbit. We were previously somewhat disappointed by the highlighted display of Walter over the CNY period and were hoping that this year's Children's Season would prove to be more than that.
Thankfully for us, it was. We finally made it down to the Art Garden last Thursday. Kath was happily playing somewhere in Yishun when I took Jay on a MRT ride down. He yakked all the way, an adventure of sorts I'm sure. He had earlier inherited the Golden Half from me, and was eager to have a go at it.
It felt like a prized possession of sorts. He began taking snapshots along the way. How they'd turn out I have no clue yet. 72 shots is somewhat hard to finish at a go. In any case, he became really interested in phototaking all a sudden. Over at the Art Museum, Walter was to be found grazing on the front lawn, and on a stack of colouring sheets. No more than that. But, the installations were real fun!
We zoomed in on the fruit making station. Whilst Jayden did not choose the orange (easiest), he didn't choose the banana (one of his all time favourite fruits!) or starfruits either (hardest). Instead, he settled on the apple. Already it wasn't easy to wrestle with. Each paid entry came with a 'free' fruit, and any additional were chargable at $1 each.
It was way too dificult for the pre-schoolers so, you'd find that it became a parental activity with the children just holding on to the bottle of glue. And asking endless questions along the way. There was the option to exchange the paper fruit for the real thing at the end of the activity but not many did. Well, not only was it an expensive fruit, there was way too much effort in making it.
What followed next were the solar powered dancing flowers (and odd rabbit) and sticking stickers onto a pristine white (ok, by the time we got to it there were many many stickers!) elephant.
Larger than life dress up dolls followed next. Think paper dolls upsized to scale, made of plush and having backs stuck with velcro strips. The kids ran slightly amok here, creating their own 'dolls' and cake. The male faces were quite girl-ish though.
Colouring was next on the agenda. A whole grid of circles for you to colour and form your own pattern. This was a real time consumer. As you pretty much did everything from scratch. I do think though that it was a 'coming together' process for Jayden as he went through the different steps. A training of sorts perhaps? He did surprise me with his choice of colours which made the image less obvious. But oh wells. He has ownership of it.
It was nice day out really. And we bumped into friends and family. Uncoordinated and unplanned, so I guess you can say the event was pretty successful in attracting the target group.
I must add too, that the staff and helpers were really good. I appreciated how the counter staff checked if we had any discount cards applicable, the helpers offered assistance with being asked, and how attentive they were on seeing the children. They offered more stickers (for the elephant), smiles and a general sense of loving their roles. These little things do go a long way.
Photos and texts by Ruth Chan
More photos by Artitute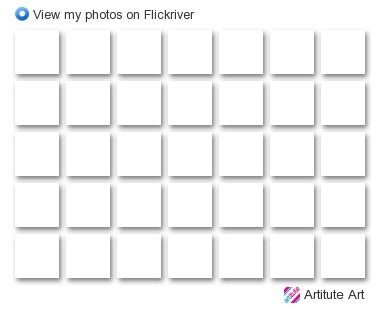 Exhibit : Art Garden at the Singapore Art Museum. Interactive contemporary art for children

Runs from: 3 June to 30 August 2011

Venue: Singapore Art Museum (SAM). 71 Bras Basah Road
Singapore 189555. Tel:6332 3222

Opening hours:

Monday to Sunday: 10am – 7pm

Last admission to the museum is at 6.15pm
Friday: 10am – 9pm
Free admission on Friday night, 6pm – 9pm
Admission: Adult/$10, Student/$5, Senior Citizens 60 years and above/$5
Editor's Note: Ruth, a stay home mum to two young children dabbles in beads and baubles after the kids are in bed. Her crafty inspiratioal finds are blogged at http://sparklethots.com/blog whilst adventures with the kids are narrated at http://moomeh.com/
---
Our art news contributors come from all walks of life. We are on the lookout for regular art patrons who write about the arts. Contact us if you would like to be a contributor on Artitute.com.
All author posts