INKPULSE- THE ART OF YEO SHIH YUN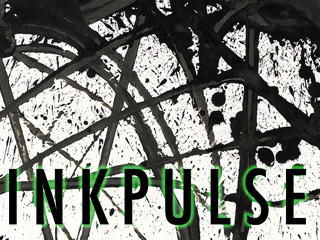 INKPULSE charts Yeo Shih Yun's artistic journey from 2000 until 2017, from her budding years falling in love with Chinese ink, diving headfirst into Abstract Expressionism and Rothko to her eventual founding of INSTINC and experiments and collaborations on local shore.
With an ink-based, East-meets-West aesthetic—influenced by the tutelage of eminent painter Chua Ek Kay—Yeo Shih Yun pursues new depths within the realm of Abstract Expressionism, mixing means, mediums and collaborators.
This publication is presented as a progressive catalogue of Yeo Shih Yun's art works over the years, interspersed with accounts by the people she has met along the way—gallerists, curators, friends and fellow artists alike. It is only through reading their essays does the chaos emerge into order, with the randomness of collective memories offering new angles, multi-layered dimensions and deeper connecting vibrations to Shih Yun's art.
Other contributors in INKPULSE include:
• Mr. Koh Seow Chuan – Chairman of Singapore Visual Arts Cluster
• Ms. Marjorie Chu – Gallerist of Art Forum Singapore
• Mr. Ian Woo – Art Educator and artist
• Mr. Boo Sze Yang – Artist
• Mr. Louis Ho – Curator of Singapore Art Museum
• Ms. Chang Yueh Siang – Curator of NUS Museum
• Ms. Iola Lenzi – Art writer and critic
To produce this publication, Yeo Shih Yun will be launching a crowd-funding exercise on Indiegogo platform from 7 July- 15 Aug 2017 to raise funds for the project. For backers, special hand-made rewards including postcards, limited edition prints, original works, mystery paintings and signed copies of the book will be prepared.
Indiegogo campaign link: https://igg.me/at/inkpulse