"Islands from the Above" seems to be a weightless city in the sky, it is like an unknown realm but also like a familiar theme (especially the constant reappearing Guishan Island)? Unlike the "Silent Landscape" before, people and objects occupy a rather large area of space in the picture. They are part of the landscape's composition, but also like outsiders jumped out from the scenery, are they human or god? Mushroom-shaped or spore-shaped plants, and animals such as birds bring us toward nature where is full of primal power. But window frames symbolizing car windows, architectures in a small manuscript, and flying machines all bring us back to a city where is full of technology.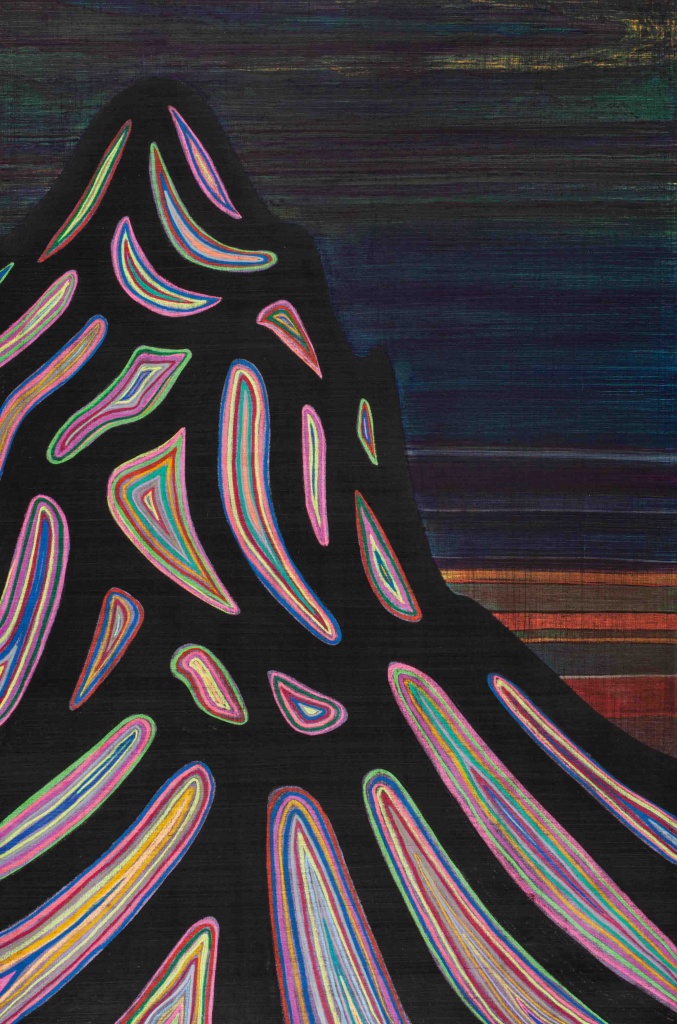 It is exactly when he breaks out from the inner and outer constraints and realizes art is no more than the daily life. Wu Hsichi presents self-generated and great creativity. He enters a transformed world with a care-free posture to cleverly and smoothly merge objects which contend with each other. It is an attempt to break away from the cliché of the art circle and presents a whole new sensation to us.
Artist | Wu Hsichi
Duration | 04.18.2020 – 05.17.2020 (10:00-19:00 Closed on Mondays)
Artist Talk | 04.25.2020 Sat. 3:00 p.m. Talk with Chen Kuang-Yi
Venue | Powen Gallery
Powen Gallery is pleased to present "Islands from the Above- Wu Hsichi's solo exhibition", featuring his recent oil pastel works on paper. It will be held from April 18 to May 17.
For the complete list of works, please refer to: https://www.artsy.net/show/powen-gallery-islands-from-the-above
---
is an online showcase and magazine covering Southeast Asia's established and emerging visual artists and art scenes.
All author posts