Trans: transformation, transcendence, trans
It: How to define 'it'? what is transgenderism?
I: I am multiple, You are multiple
on: 'we' in French -each have both female and male qualities
After a successful opening on 24th November at Galerie 18, Atelier des Abbesses gallery in Montmartre, Paris, followed by an exhibition at the Lucky Bastard in the Marais district of Paris, Misia-O' will bring Trans-it-I-on, an exhibition exploring transgenderism and gender, to London's Camera Club Gallery in January 2017.
Part 1 of the exhibition series in Paris "What is Gender" looks at gender and its definition; Part 2 in London examines the role of transgender people in Western societies. After London the exhibition will move to the USA for Part 3 of the series, where Misia- O' will examine transgenderism versus transexuality. There are also plans to exhibit Trans-it-I-on at Les rencontres d'Arles in July 2017, combining subjects addressed in Part 1 and Part 2 of the series. The series of exhibitions will offer a rare and intimate look into the beauty of transition and transgender people in western societies.
Misia-O's mission is to use the medium of photography as a means of voicing and confronting social, political and gender-sensitive issues affecting minority groups: Trans-it-I-on is the first exhibition from Misia-O', and features members of the Transgender communities in Paris, London and New York. Trans-it-i-on aims to offer an insight into the lives of transgender men and women, and the London exhibition will include portraits of Transgender people in the set up or uniform of their everyday jobs, fully integrated into society.
Trans-it-I-on also explores traditional notions of beauty and gender, which are gradually being deconstructed and re-examined in today's society, with many Millennials talking about being gender neutral and having a more fluid attitude towards gender and sexuality. Fashion houses now feature transgender models on the catwalk, and designer Ricardo Tisci's muse, transgender model Lea T, has feature on Givenchy's runways and editorial campaigns.
Misia-O' explains the concept of Trans-it-I-on: "Male to female…female to male…reborn while still retaining the depth of the journey. A journey that many in society have yet to understand. This project aims to humbly pay tribute to those who have transcended their gender. Born in the wrong body and broken through a 'consigned' gender imposed on them at birth, to embrace their true selves."
The London exhibition features a series of limited edition C-Type prints on Fuji matt paper, shot using Canon 5D and 7D, handheld and on a tripod. Mainly monochrome, the images have an ethereal, mystical aesthetic, which captures the essence and transition of each trans who sat for Misia-O'.
Happily there are some positive changes in attitudes in contemporary society towards the notion of transgenderism, with the increased prominence in and acceptance by the global media of transgenderism, partly due to the increased profiles of transgender celebrities such as Caitlyn Jenner and Laverne Cox. The increase of high profile transgender role models in mainstream media has played some part in improving attitudes towards transgenderism, and deconstructing stereotypes associated with traditional notions of gender. However, most trans do not associate with fame and celebrity and feel very isolated and forgotten.
In a post-Brexit, post-US elections world, where certain sectors of society have deep-seated prejudices against minority groups, Misia-O's values of humanity, freedom and equality are more important than ever. Misia-O' believes in #creativityforhumanity, and aims to raise the profile of transgender men and women, whilst capturing their individual beauty with carefully considered camera techniques, and examining the fragility of their physical transitions.
Misia-O' explains about the origins of project: "This came totally out of the blue. I was working on a portrait project, looking at photographing various emotions. The model who came forward was Victoria, a trans female. Thus was the start of a friendship…and the beginning of Trans-it-I-on."
The message Misia-O' is attempting to communicate through this project is one of acceptance:
"The world is becoming dangerously extreme and chaotic all round. It is super important to vehicle messages of tolerance, acceptance, understanding and awareness and to fight for what we once took for granted: freedom and democracy. Thus in turn to hopefully open the minds of as many people as possible."
Misia-O's name is inspired by Misia Sert, a Parisian Belle Epoque pianist, artist and philanthropist who was a friend of Chanel, and helped finance the Diagelev Russian Ballet. Misia Sert was a free spirit who posed for Renoir and Toulouse-Lautrec. She flouted convention and became the muse and symbol of La Revue Blanche, a progressive late 19th Century cultural publication concerned with political, artistic and social issues affecting the transition period between the 19th and 20th centuries.
With the Trans-it-I-on series of exhibitions, Misia-O' endeavours to embody the same freedom of spirit and progressive nature of her namesake. Misia-O' admits that questions of gender, society and transgenderism only skim the surface of this project.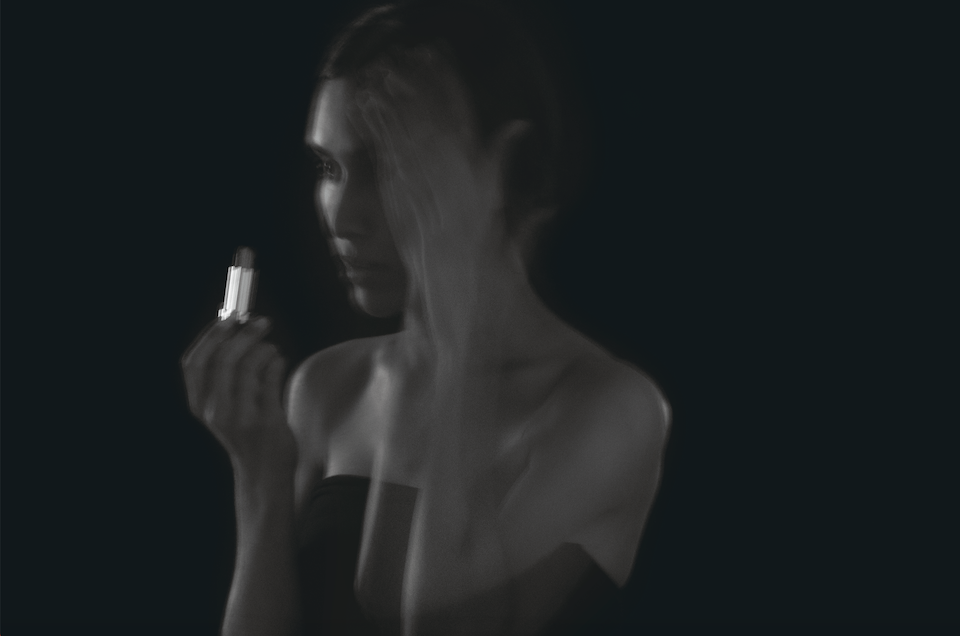 Misia-O' explains: "We are all multiple within our genders, multi-layered in our attributes of feminine and masculine… In the first moments of our embryonic existence we are genderless, neither male nor female, and as we grow into whatever gender we embrace, we retain this dichotomy. This is not about sexuality, it is about gender, in its suppression, liberation, and its most spiritual essence revealing at its base, that WE are all human, for gender transcends physicality of the body and even the pre-ordained laws of love."
It's a shocking fact that transgender people continue to face staggering levels of discrimination and violence. In 2013, 72% of anti-LGBT homicide victims were transgender women. Transgender people, particularly transgender women of color, face shockingly high rates of murder, homelessness, and incarceration. With the Trans-it-I-on exhibitions, Misia-O' aims to help fight prejudice against the Transgender community.
Misia-O' comments that she still has a lot to learn about the subject of Transgenderism: "I will never pretend to fully understand this subject-no one can, unless they are trans people. And even then, they are so many layers and variations, as in our predominantly cisgender world…there is no one answer."
Who is MISIA-O'?
This photographic multi-media series is captured, curated and staged by photographer MISIA- O' A pseudonym inspired by her muse Misia Sert. And behind the pseudonym is an international creative director and publisher of a magazine featuring international renowned creatives. Based in-between several cities, including London, Paris and New York City , Misia-O' is a photographer whose aim is to celebrate difference, individuality and humanity via her photographic projects. Tolerance can be found via understanding and education.
Misia-O' presents TRANS-IT-I-ON
At The Camera Club Gallery, London
20th January – 10th February 2017
Invitation only Private View Thursday 19th January
TRANS-IT-I-ON
Exhibition dates: 20th January – 10th February 2017
London exhibition venue: The Camera Club, 16 Bowden Street, London SE11 4DS, + 44 (0) 20 7587 1809

Opening hours: Mon-Fri 11:00am-10:00pm/ Sat-Sun 10:00am-6:00pm
Misia-O' website: http://www.misia-o.com
---
Online magazine that promotes and markets Southeast Asia's established and emerging visual artists and it's art scenes. And a stepping stone for young aspiring visual artists to showcase their works to the world.
All author posts