Oh! Open House will be staging their 4th visual art walkabout this coming January in 2013. In the last 3 art walkabout, Oh! have blended in fine art in the homes of everyday people, from shop houses in Niven Road to Housing Development Board (HDB) flats in Marine Parade and last year, the wildly successful location at Tiong Bahru.
Breaking away from their usual location style in 2013, Oh! Open House will held be at Marina Bay Centre. But unlike it being in private homes, Oh! Open House 2013 will be holding it's art walkabout the boardrooms of DBS Asia Central at Marina Bay Sand's Financial Centre.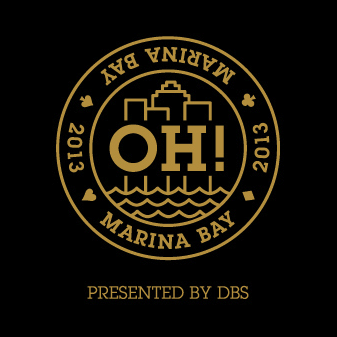 Titled, The Happiness Index, the walkabout, or exhibition as it looks like it's in 1 venue, questions if money really make the world go round? 15 artists, including Sherman Ong, Eeshaun and Phunk Studio will occupy the high-powered corporate world with their works, ranging from photography, film to installation.
We look forward to this refreshing change of platform and wonder how far will DBS allow the artists to implement their artworks into their premise.
Exhibition dates of Oh! Open House are 5, 6, 12, 13, 19, 20 January. Ticket price at the door, $20. More info available at http://www.ohopenhouse.com/
Special tour package is now available at http://www.indiegogo.com/ohopenhouse