Alliance Française de Singapour is searching for its next big photographic artist!
10th France + Singapore Photographic Arts Award (FSPAA) is calling for entry now.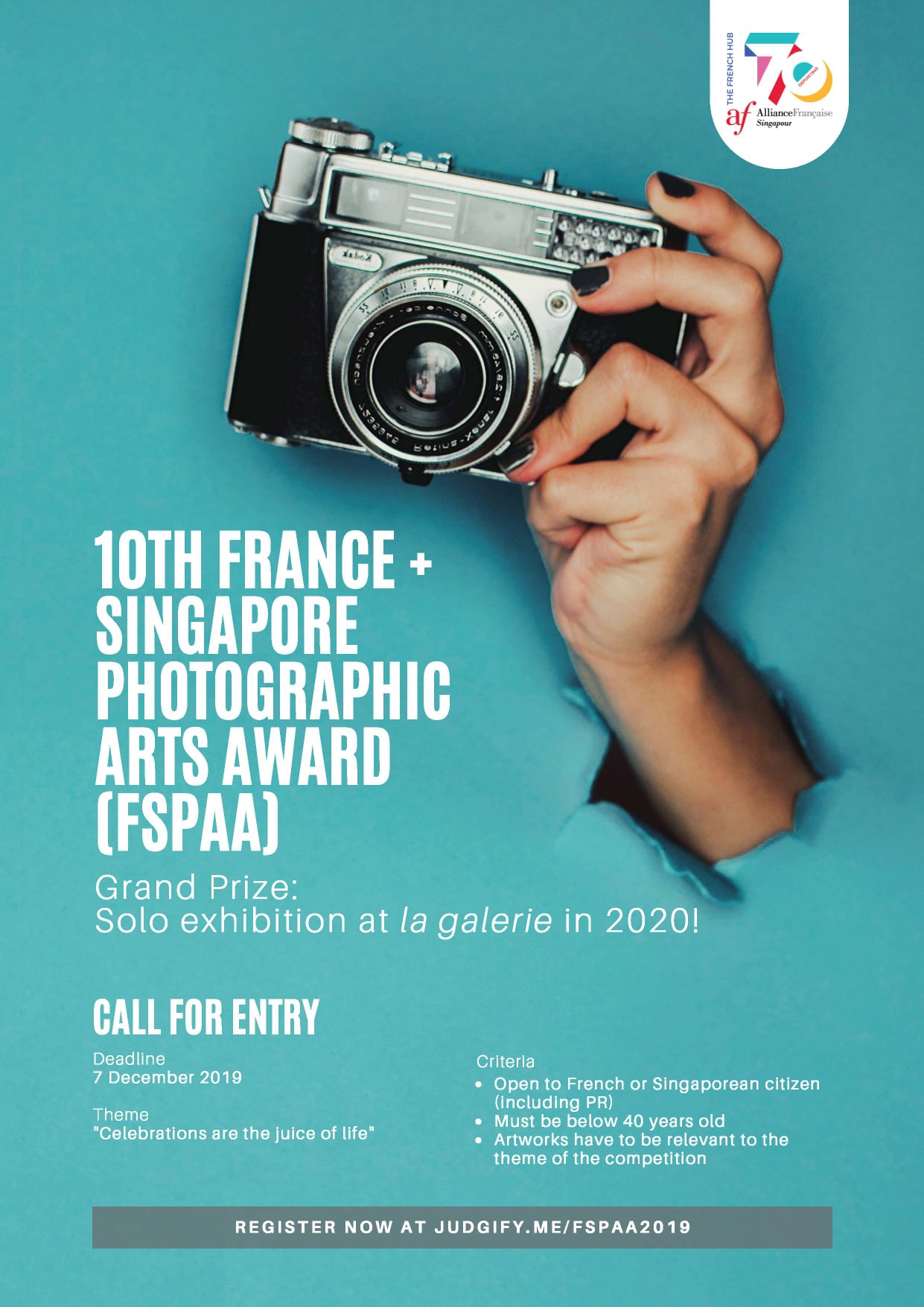 Alliance Française de Singapour cordially invites both French and Singaporean photographers to submit their works for this year's theme "Celebrations are the juices of life".
This is an international open call for the 10th France + Singapore Photographic Arts Award (FSPAA), an award that aims to feature French and Singaporean professional artists. Providing a platform to showcase their creative talents to an international audience, this award raises awareness of the experimental and emerging styles of photographic art. It is also organized to promote the exchange of artistic knowledge, experiences, and ideas between the artists from France and Singapore.
Applicants are required to propose 3 to 6 photographs. A judging panel consisting of 3 professionals from the creative industry will select 10 finalists from the open call proposals. If you are selected to be one of the top 10 finalists, 3 of your artworks will be exhibited at the finalist group exhibition held at la galerie from 8 January 2020 – 1  February 2020. The winner of the competition will be announced on the opening night of finalist group exhibition.  
The GRAND PRIZE for the winner is a SOLO EXHIBITION at la galerie in 2020! 
Top 10 finalists will get to exhibit in a group exhibition at la galerie from 8th Jan – 1st Feb 2020, and the grand prize winner will be invited to host a solo exhibition at la galerie in 2020.
---
Online magazine that promotes and markets Southeast Asia's established and emerging visual artists and it's art scenes. And a stepping stone for young aspiring visual artists to showcase their works to the world.
All author posts