DECK Creative Associate Programmes offers creative thinkers worldwide an opportunity to create and disseminate new knowledge about the photographic medium, its associated practices, and its transformations. Taking photography as both a vantage point and point of departure, the programme seeks to connect voices in the global exchange of visual culture through the development of new content.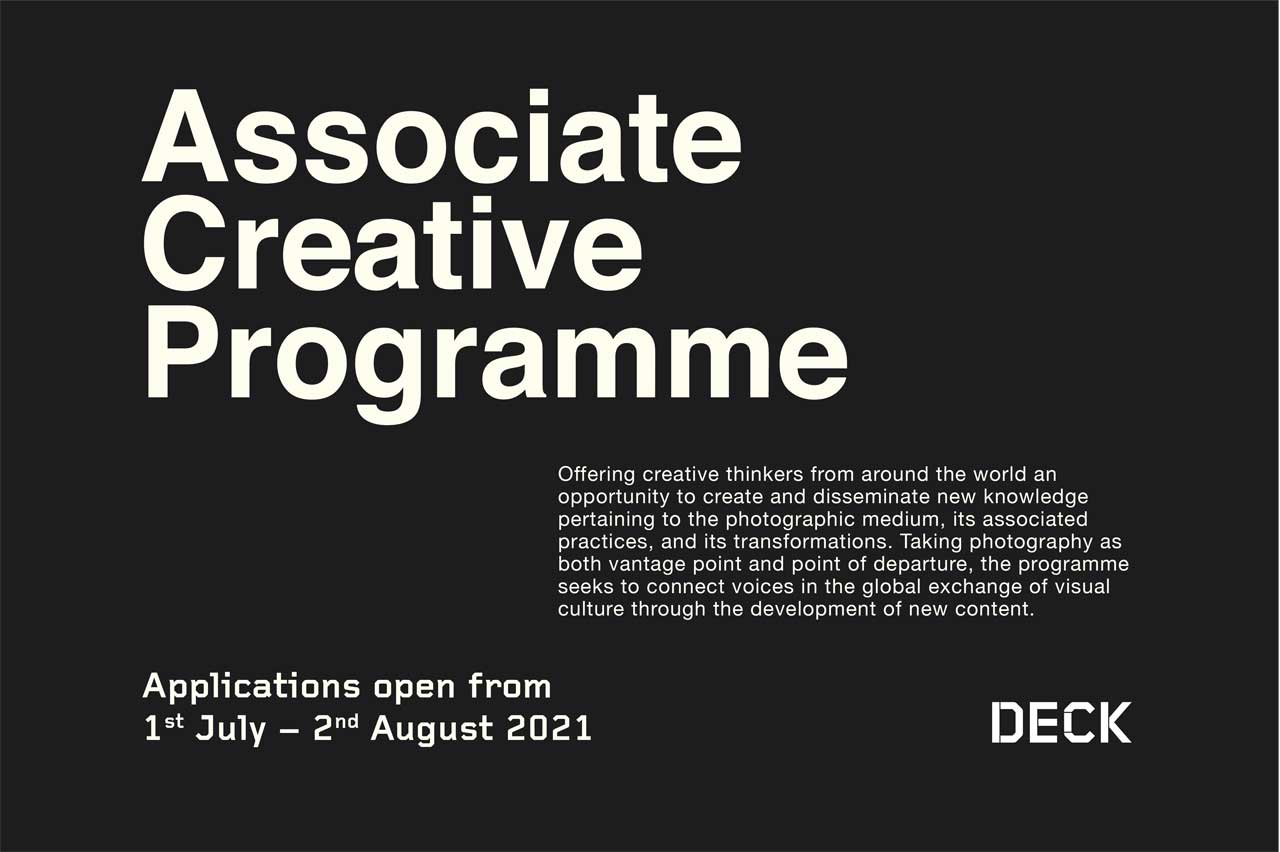 Over a three month period, Associates will be provided with a modest honorarium towards the development of new content culminating in exhibition proposals, writing, or public outreach programmes. These outcomes correspond to the three pathways of the Associate Creative Programme – Associate Curator, Associate Scholar, and Associate Programmer. With a strong focus on uncovering contemporary community values and ideals, the programme emphasizes the proposal's ability to generate new knowledge while bridging cultural divides.
Application deadline: 2nd August 2021 
Click here for more information on the application process
---
is an online showcase and magazine covering Southeast Asia's established and emerging visual artists and art scenes.
All author posts