More than just a group exhibition, Undescribed is a mentorship programme for fresh graduates embarking on the journey as an artist. The 7th edition 2022 is now open for application.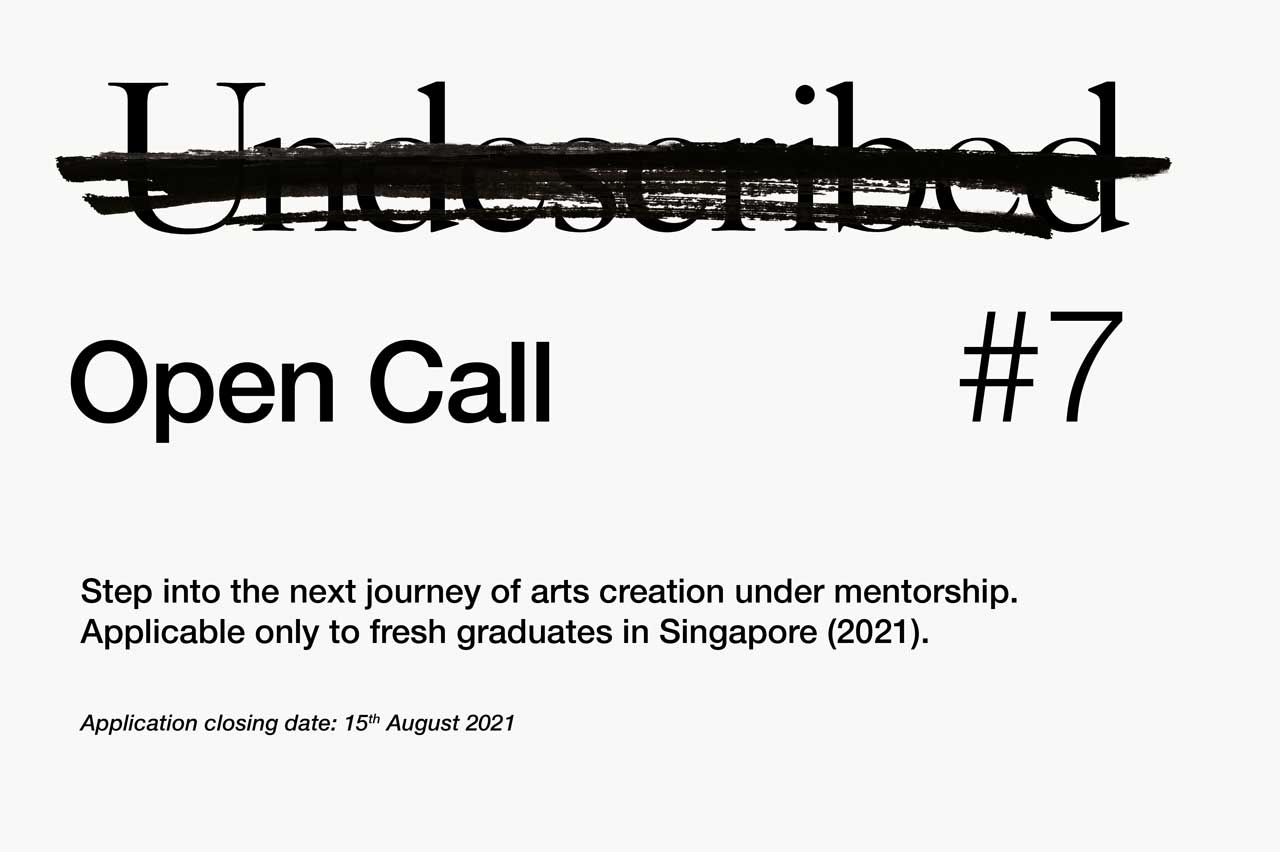 The programme will start in October 2021 and culminated in a group exhibition in Feb 2022. 6 applications will be shortlisted. This programme is only applicable for fresh graduates of 2021 from Singapore arts academy or university.
Send your application to [email protected]
Indicate subject title: "Application for Undescribed #7"
by 15th August 2021.
Interested applicants, please send in your portfolio of works in PDF, CV, and a short paragraph (max 800words) on your interest or propose work for the group exhibition.
Accepted applicants will be notified by the end of September 2021 via email.
Click here for more information.
---
is an online showcase and magazine covering Southeast Asia's established and emerging visual artists and art scenes.
All author posts