Para Site is pleased to announce the fifth edition of our summer exhibition series curated by an emerging curator. This fifth edition follows on from the successes of Kotodama curated by André Chan in 2018, In Search of Miss Ruthless curated by Hera Chan and David Xu Borgonjon in 2017, That Has Been, and May Be Again curated by Leo Li Chen and Wu Mo in 2016, and Imagine there's no country, Above us only our cities curated by Jims Lam Chi Hang in 2015. We are now calling for proposals by curators at an early stage in their professional careers to curate an exhibition which will be shown at Para Site in the summer of 2019. This platform is devised to provide the opportunity for an emerging curator to develop one of their first major projects benefiting from all the resources, support, guidance, and infrastructure made available for other Para Site exhibitions.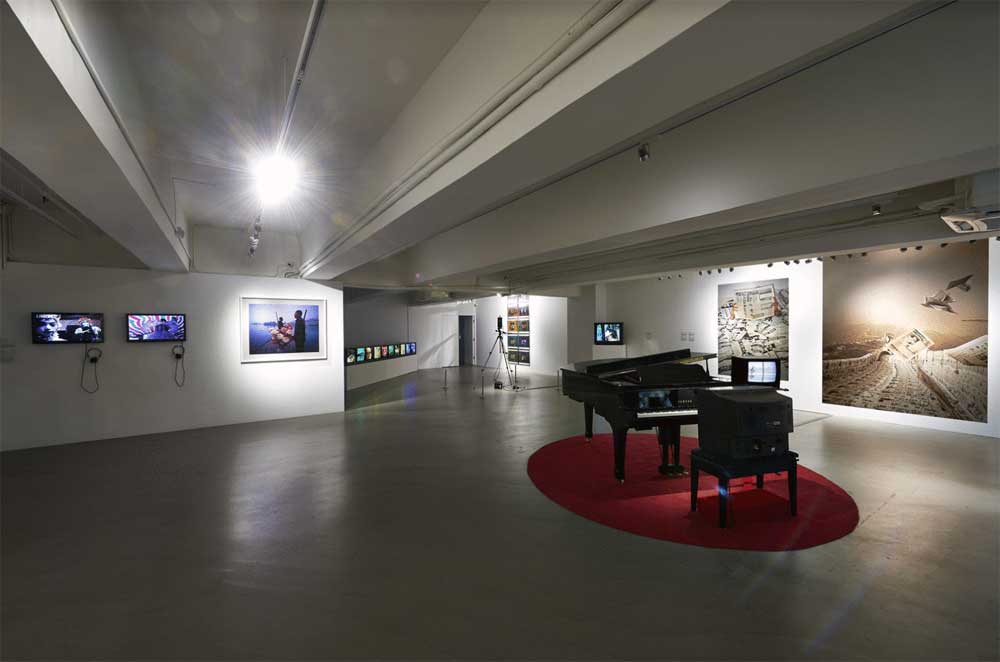 This project is open to curators irrespective of their nationality or residence, but the selected exhibition will have a meaningful connection with Hong Kong and its audiences.
REQUIREMENTS
1)    A proposal (maximum 1 page) for a curatorial project, which includes the concept and a preliminary list of artists considered for Para Site.
– For an exhibition space that is approximately 2,500 square feet.
– Concrete details outlining how the curatorial vision will appear in the space are welcome.
– Succinct and compelling formulations of the curatorial vision, its relevance in today's artistic landscape, and its connection to our audiences are encouraged.
2)    Curriculum Vitae, with an extensive description of the relevant working experience.
All applications must be submitted in English to [email protected]. Please use the same email address for any questions.
Para Site's floor plan can be downloaded here.
The exhibition is allocated the standard Para Site exhibition budget, including artwork production costs, shipping costs, guest curator's fee, and artist fees.
Application Deadline: December 12, 2018
Exhibition Period: June – August, 2019 at Para Site
Founded in 1996, Para Site is Hong Kong's leading contemporary art centre and one of the oldest and most active independent art institutions in Asia. It produces exhibitions, publications, discursive, and educational projects aimed at forging a critical understanding of local and international phenomena in art and society.
Para Site 藝術空間榮幸宣布第五屆新晉策展人展覽徵件正式開跑。繼2018年由陳子瀓策劃的《言靈》,2017年陳思穎與許大小共同策劃的《尋求無情小姐》,2016年陳立、武漠共同策劃的《世變》,以及2015年林志恒策劃的《如果只有城籍而沒有國籍》後,Para Site於今年再次公開邀請對策展有興趣的新晉藝術工作者踴躍投件。展覽將於2019年夏天進行。此項目旨在協助新晉策展人,透過Para Site的平台、資源,指導並協助製作個人首次重要展覽項目。
今年徵選將不限制策展人的國籍或居住地, 唯展覽提案需與香港及其在地脈絡相關聯。
申請需求:
1. 撰寫一份(至多一頁)的策展計劃書,內容包括依Para Site展覽空間(約2,500平方呎)提出的展覽概念和藝術家名單。同時可就策展目標,詳細空間呈現,展覽如何與今日藝術現況及本地觀眾相關等進行詳述。
2. 個人履歷,並陳述相關工作經驗。
請將申請文件以英語電子檔寄至:[email protected]para-site.art。Para Site展覽空間平面圖可由此下載。如欲詢問其他資訊,可寫信至相同電郵地址。
此項目預算以Para Site基本展覽支出為標準,包含作品製作、客座策展人費用及藝術家費用。
截止日期:2018年12月12日
展期與地點:2019年6月-8月,Para Site藝術空間
成立於1996年,Para Site藝術空間為香港首屈一指的當代藝術中心,亦是亞洲歷史最悠久、最活躍的獨立藝術機構之一。成立宗旨在透過展覽、出版刊物及教育項目等活動,促進在地與國際間的對話,希冀打造一個對當代藝術、社會現象提出批判性論述及理解的平台。
---
Online magazine that promotes and markets Southeast Asia's established and emerging visual artists and it's art scenes. And a stepping stone for young aspiring visual artists to showcase their works to the world.
All author posts