Enjoy an evening of charming music with Brazilian soprano Taiana Froes at the Botanic Gardens, as the free concert PianoBotanica is returning for its fourth edition on Sunday 11 September, from 6pm to 7pm.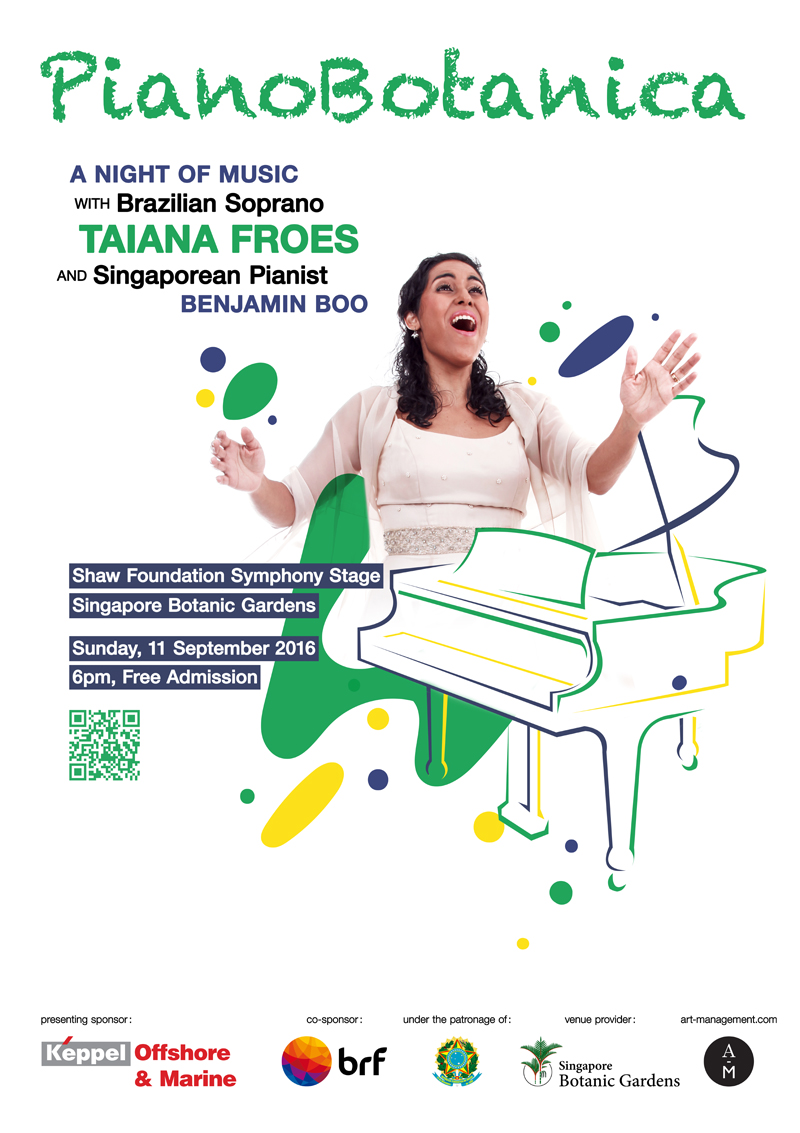 Froes will be performing a number of popular songs written by famous Brazilian composers such as Heitor Villa-Lobos, Carlos Gomes and Chiquinha Gonzaga at PianoBotanica. She'll be supported by young Singaporean pianist extraordinaire Benjamin Boo, who had been dubbed a "wunderkind" by the local media. So grab your family, friends, and your picnic basket, and get ready to end your weekend on a high note!
PianoBotanica a night of music with Brazilian soprano Taiana Froes
& Singaporean pianist Benjamin Boo
Date/Time: 11 September 2016, Sunday, 6pm – 7pm
Venue: Singapore Botanic Gardens, Shaw Foundation Symphony Stage
Admission: Free pianobotanica.com #pianobotanica
---
is an online showcase and magazine covering Southeast Asia's established and emerging visual artists and art scenes.
All author posts