Mizuma Gallery is pleased to announce Radiance, a two-person exhibition by Indonesian artist Albert Yonathan Setyawan and Japanese artist Miyanaga Aiko. This exhibition will present new artworks done in response to each other alongside each artist's newest body of works. Prior to the opening reception, an artist talk session will be held featuring the two artists in conversation about their background as sculptors and how their choice of materials influences their practice, as well as the direction of their new works.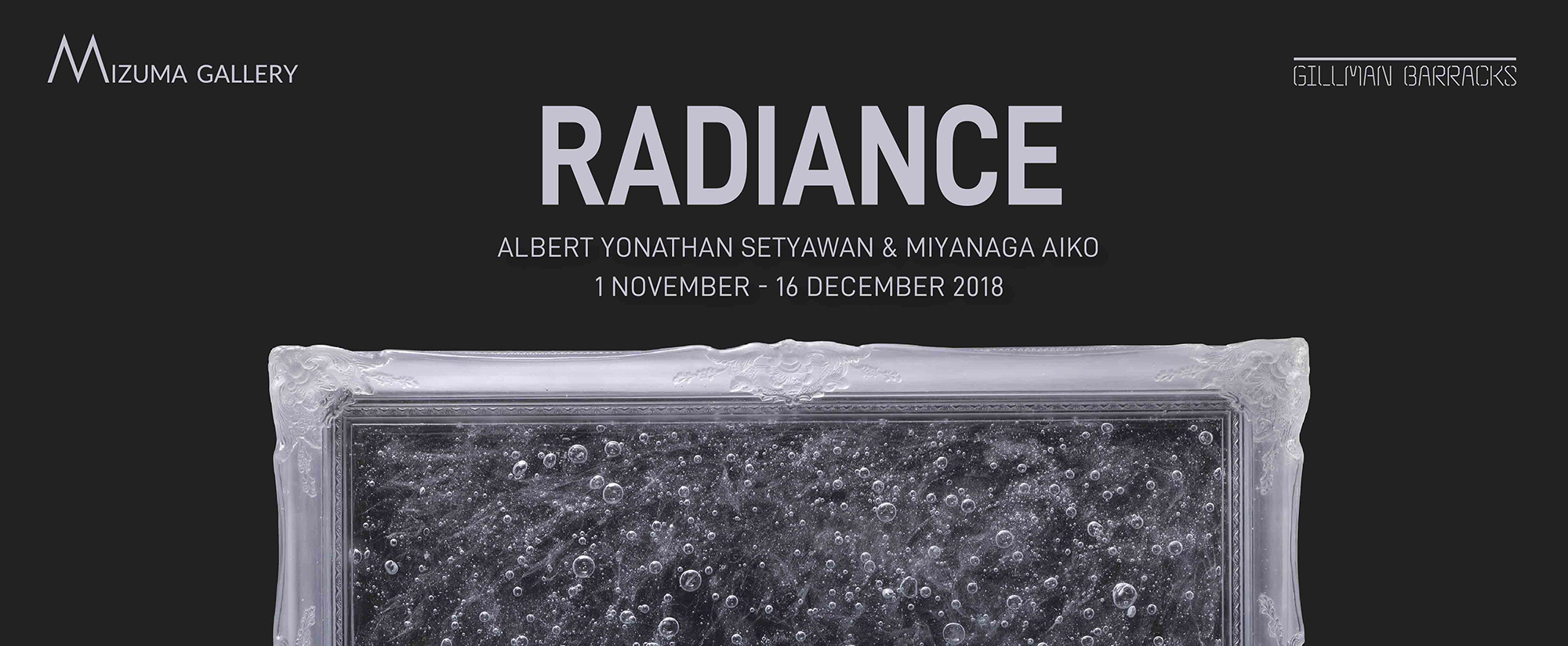 "Craft is not just about the concrete physical results of the final product, but it is also about the process, the ephemerality of the mediums that we use in the process" – Albert Yonathan Setyawan
Shown for the first time after its debut in Japan at the major exhibition of Southeast Asian art "SUNSHOWER: Contemporary Art from Southeast Asia 1980s to Now" at the Mori Art Museum, Tokyo, is the 10 x 4.5 meter wall installation of Helios (2017) by Albert Yonathan Setyawan. Taking its title from the Sun god of Greek mythology, Helios is the artist's largest-scale artwork to date. Comprising of over 2,000 ceramic pieces in the shape of a flower and a seraph, these symbolic objects are arranged in modules of patterned configuration and fill an entire wall of the gallery space.
Helios is an exemplary work of Albert's practice who for years spent consumed in a material so closely connected with the idea of nature. Clay, a fundamental ingredient behind ceramic, centers around the artists' practice. Solid but brittle when fired and malleable but soluble when left unfired – these transitory moments of the material hold their value precisely because of their transience and impermanence. Whether it is mould-casted or handbuilt, the surface of each clay piece reveals a delicate intricacy and attention into its craftsmanship: a freeing process driven by mediation and repetition where he experiences an extension beyond his own subjectivity at the present moment.
Exhibition: 1 November – 16th December 2018, 6pm – 7 pm
---
Online magazine that promotes and markets Southeast Asia's established and emerging visual artists and it's art scenes. And a stepping stone for young aspiring visual artists to showcase their works to the world.
All author posts