Changes are made to judging criteria; DesignSingapore Council to collaborate with like-minded international awards for PDA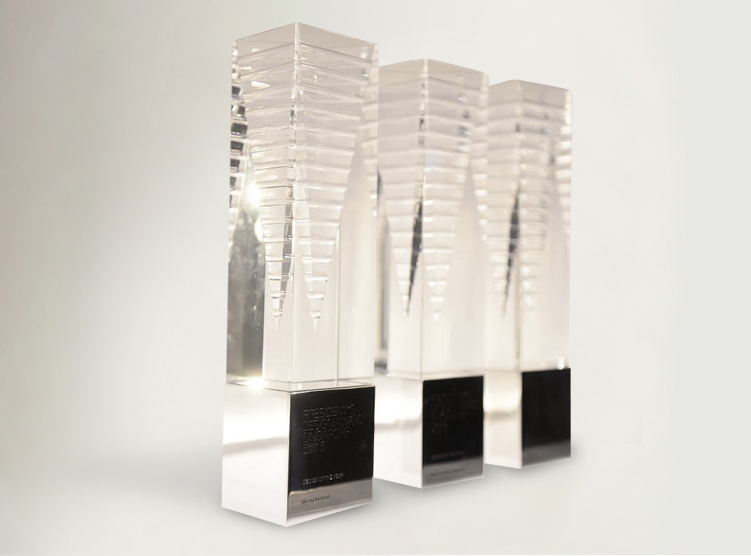 The President's Design Award (PDA) will have a new judging criteria that places emphasis ondesigns that have demonstrated transformational impact on society, businesses or the public sector, in addition to the usual criteria of excellence in design craftsmanship.
The PDA is Singapore's most prestigious award for designers and design projects. The PDA was inaugurated in 2006. Over the past 11years, the award has been conferred upon 39 recipients of 'Designer of the Year' and 99 recipients of 'Design of the Year'. It is administered by the DesignSingapore Council (Dsg) and the Urban Redevelopment Authority (URA).
"Design is not about aesthetics. Design is a mindset, and a problem-solving approach that has resulted in creative solutions to complex problems such as technology disruption, industry transformation or demographic changes. The most prestigious design award in Singapore must tell this narrative of the impact of design in our businesses, our society and our lives," said Agnes Kwek, Executive Director of DesignSingapore Council.
Impact of Design as a Key Area of Judging
The PDA will continue to honour outstanding designers and design in two categories – 'Designer of the Year' and 'Design of the Year'. Nominations and submissions for both the 'Designer' and 'Design' categories will include impact of design as one of the key judging areas.
For the 'Designer' category, nominees would need to demonstrate how their portfolio of works has significant impact on contemporary life and living environment, has strong social and iconic value, and national significance.
For the 'Design' category, design project nominees would need to demonstrate the impact of design in one or more of the four areas – (i) enabling economic transformation, (ii) raising quality of life, (iii) advancing Singapore brand, culture and community, and (iv) ground-breaking design achievements.
The PDA Secretariat will work closely with a Knowledge Partner – Singapore University of Technology and Design (SUTD), SUTD-MIT International Design Centre (IDC) to assess the claims of impact submitted by shortlisted nominees for non-architectural projects. SUTD-MIT IDC will submit an assessment report on the impact claims of the shortlisted design nominees, which will be reviewed by the jury panel.
Previously held annually, PDA will now be on a biennial award cycle. "Architectural projects are highly multi-disciplinary and complex in nature. A biennial award will allow more time for new architectural projects to fully evolve which in turn, enables us to better assess the sustained impact that the projects have on their surroundings and users. For non-architectural projects, this approach will similarly encourage more submissions from multi-disciplinary fields by allowing sufficient time for complex outcome-based projects to incubate and have their impact felt," said Larry Ng, Group Director, Architecture & Urban Design Excellence of Urban Redevelopment Authority.
Deepen Engagements and International Tie-Ups
The PDA will be deepening its engagements locally and internationally. At home, there will be opportunities for PDA recipients to mentor young designers or get more involved with design schools, and help develop design capabilities within businesses. They could also be involved in activities that aim to raise design awareness of the general public, such as workshops, design trails, talks.
For the first time since its inception, Dsg has tied up with three renowned international awards to promote Singapore design and PDA recipients globally. These include the British Design & Art Direction Awards, Danish Design Award (administered by Danish Design Centre and Design Denmark) and America's National Design Awards (administered by Cooper-Hewitt, Smithsonian Design Museum). Dsg will be exploring avenues of collaboration and exchanges, which include exchange of award exhibition and jurors, mutual hosting of recipients for outreach programmes and sharing of best practices in design research, promotion and embedment of design.
Call-for Entries for PDA 2017/18
The current two-stage Call for Nominations (Stage A) and Submissions (Stage B) will be streamlined to one stage – Callfor Entries. Nominations and Submissions for the two categories – Designer of the Year and Design of the Year will openfrom 20 July 2017. Members of the public have until 1 September 2017 to nominate designers and design projects, and nominated designers have till 15 September 2017 to submit their works and credentials. Designers who wish to make a direct submission may also do so with a third-party endorsement till 15 September 2017.
The PDA will now assess all disciplines including multi-disciplinary fields. These include architecture, branding, engineering design, exhibition design, fashion design, interior design, landscape design, product and industrial design, visual communications design, design strategy and management, digital, information systems, service and experience design.
More info go to https://www.designsingapore.org
---
Online magazine that promotes and markets Southeast Asia's established and emerging visual artists and it's art scenes. And a stepping stone for young aspiring visual artists to showcase their works to the world.
All author posts