Designer extraordinaire Ron Arad presents 720°, a monumental outdoor video installation that will wow you with its immense size and creativity. Gather your friends and family, and enter this magical interactive stage – shaped like a coliseum – right here in Singapore at the beautiful Gardens by the Bay.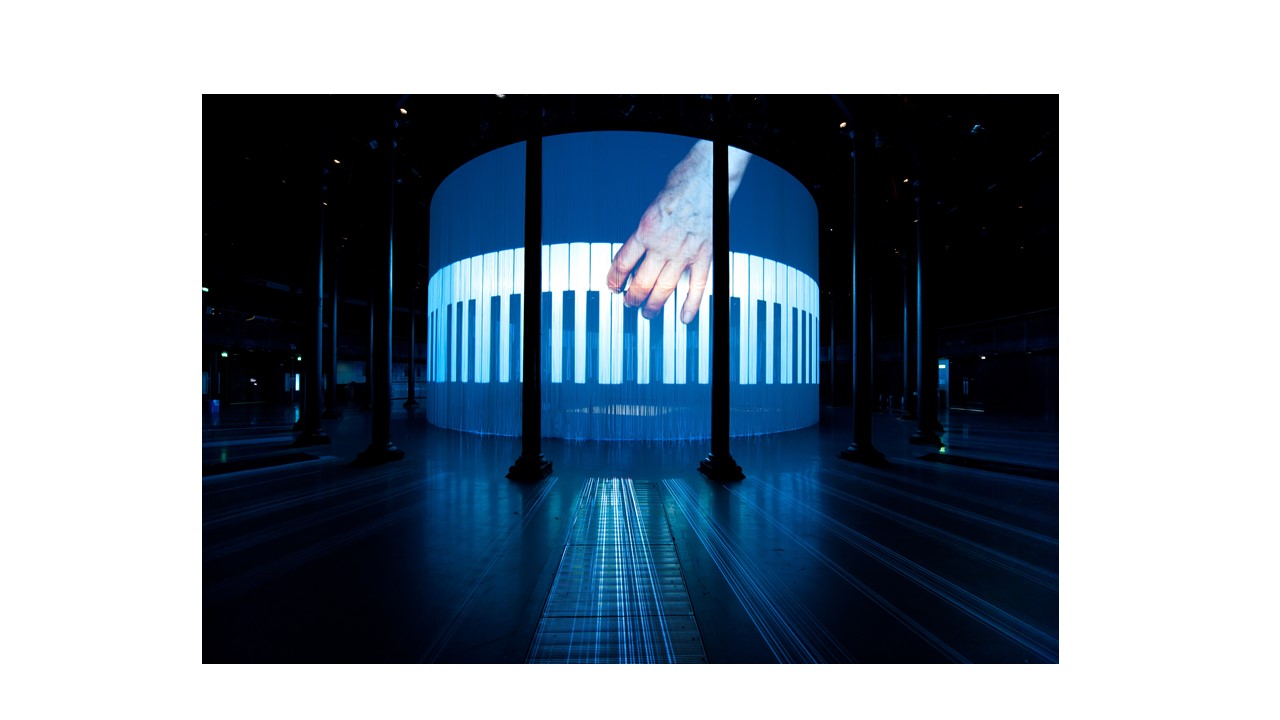 The massive installation is an unforgettable sight. A perfect circle 18 metres in diameter, 720° is made up of 5,600 silicon cords totalling over 37 kilometres in length and suspended from a height of eight metres. These lightweight rods – swishing and swaying easily – serve as an interactive video screen for both sides of the 360-degree stage.
When this multimedia installation made its debut in 2011 as "Curtain Call", some 15,000 visitors turned up to watch works by 11 artists at London's Roundhouse. The following year, 30,000 people visited the project when it was installed in the gardens of Jerusalem's Israel Museum. 720° continues to be a spectacular crowd-pleaser for the entire family in Singapore.
Beyond its sheer scale, the experimental format of 720° allows for a breathtaking programme of projected performance films by some of the leading names of contemporary art. For Singapore International Festival of Arts 2016, the opening week of 720° features a specially created production melding live performance with digital multimedia, helmed by film director, video artist and performance-maker, Brian Gothong Tan.
The man who created 720° is Ron Arad, one of today's most influential architects, artists and designers with a fearless approach to form, structure, technology and materials. His public art pieces include the "Vortext" in Seoul and the "Kesher Sculpture" at Tel Aviv University. Major retrospectives of his work were mounted at the Barbican Art Gallery in London (2010), MoMA in New York (2009) and the Pompidou Centre in Paris (2008).
An Everything I Want production with original design and production by Ron Arad. Originally commissioned by the Roundhouse, London.
Rating TBC
Dates and Time: 2 – 17 September, 7pm to 11pm
Venue:The Meadow @ Gardens by the Bay
Duration: 4h durational event (come and go as you please)
Free Admission
---
is an online showcase and magazine covering Southeast Asia's established and emerging visual artists and art scenes.
All author posts