Sullivan + Strumpf is pleased to present its first solo exhibition in its Gillman Barracks space titled, 'Gravity Tractor', by Australian artist, Sam Leach. Leach's practice explores the intersection of art history, philosophy and science, navigating between the convergence of representational imagery with abstract elements derived from data visualisation and analysis. Informed by 17th century Dutch painting, the artist depicts bucolic landscapes in a new series of paintings, and sculptural works using stones, which impart a sense of metaphor and myth. In these works, Leach traverses the realms of the real and the imaginary; the digital and the analog; the modern and the past.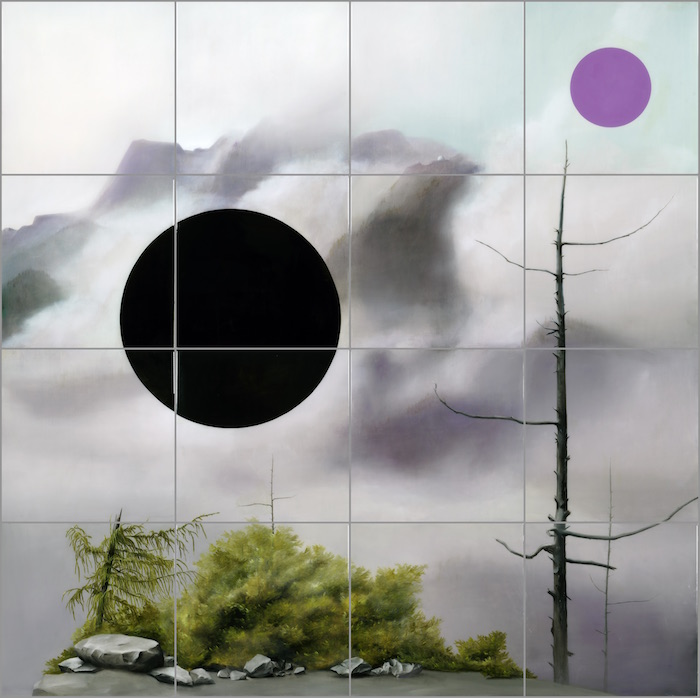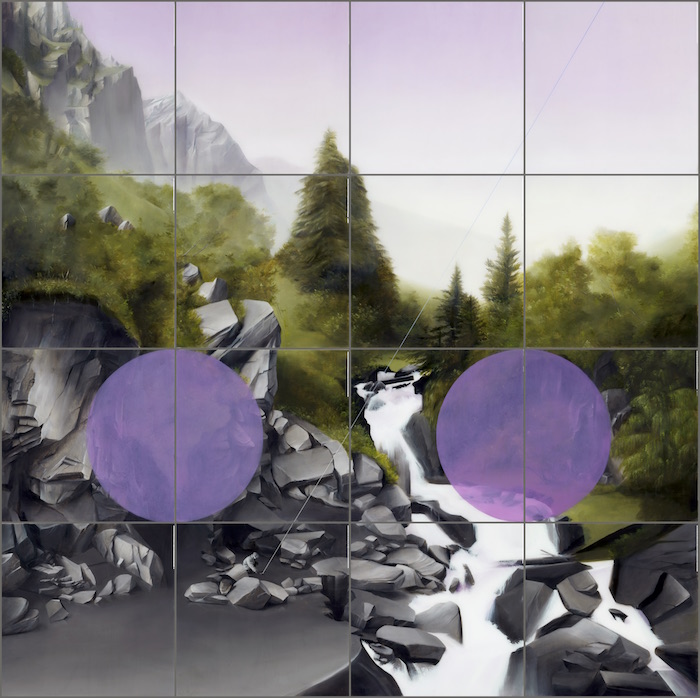 A gravity tractor is a theoretical device that uses gravity as a towline to deflect the trajectory of an asteroid or meteor that might collide with the Earth. In 'Gravity Tractor', Leach explores the relationship of celestial bodies and their impact on the formation and destruction of the planet, by using rocks as a medium and vehicle for both illustration and metaphor. Through his study of the geological past of rocks, the artist unveils their histories and explores the materiality and physicality. Rocks have endured the passing of time; as silent witnesses they collect the stories of civilisation. Leach's recent series of paintings captures the new landscapes that come as a result of the shifts and movements of deep Earth stone formations.
In 'Gravity Tractor', the artist evokes a more muted colour palette in juxtaposition with touches of magenta. Leach has used this shade, as it is a non-spectral colour (it is absent from the visible spectrum of light). Its existence is based on psychological and physical perceptions of the colour's composition. Leach's new exhibition portrays a newfound naturalism that results from a consequence of both geological metamorphosis and human perceptions of change.
Artist Talk : 23 July 2016, 3PM
Opening Reception : 23 July 2016, 5-7PM
Exhibition Date : 23 July – 28 August 2016
---
is an online showcase and magazine covering Southeast Asia's established and emerging visual artists and art scenes.
All author posts