From December 2017 to March 2018, Singapore Art Museum presents a series of sensory play and art-making workshops for toddlers. In these workshops specially designed for younger children between the ages of 18 months and 4 years, they will explore colours and other elements of art through tactile, sensory craft.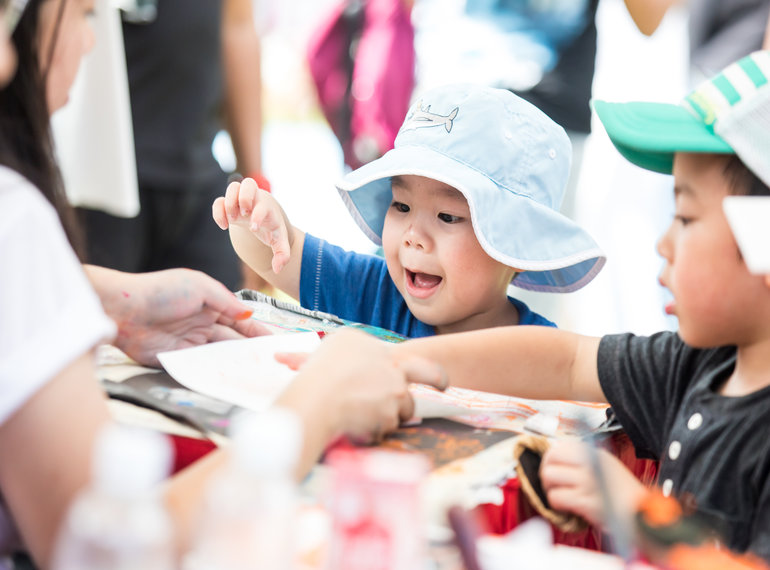 Sensory play and process art (in which the end product of the art and craft activity is not the main
focus) is a great way to give the little ones room to be themselves and learn about the world around them.
These workshops present engaging and fun activities that assist brain and motor development, as their senses are actively engaged to explore and create.
Conducted and facilitated by Jelly Bean Attic, the Singapore Art Museum Toddler Art Workshops feature a different theme each session, and toddlers will get to take home their creations as a keepsake.
Dates | Saturdays
2, 9 & 16 December 2017
6 & 13 January 2018
3 & 10 February 2018
3 & 10 March 2018
Time |
10.30am – 11.30am
Admission |
$35 per parent-child pair ($30 for each session with sign-ups for 6 or more classes)
Tickets | www.bit.ly/SAMTots
*Each session will commence with a minimum of 4 parent-child pairs. These workshops are suitable for 18-month-olds to 4-year-olds.
---
is an online showcase and magazine covering Southeast Asia's established and emerging visual artists and art scenes.
All author posts