In conjunction with Singapore Art Week, artcommune gallery & AC43 gallery jointly present Singapore Art Series: The Evolution of Avant-garde Ink. Featuring 20 works by Tang Da Wu, Wong Keen, Zhuang Sheng Tao and Anthony Chua Say Hua, the exhibition examines how these Singapore artists, raised and trained under different environments, extrapolate the essence of Chinese literati painting yet dramatically depart from the tradition in their contemporarised practice of Chinese ink aesthetics.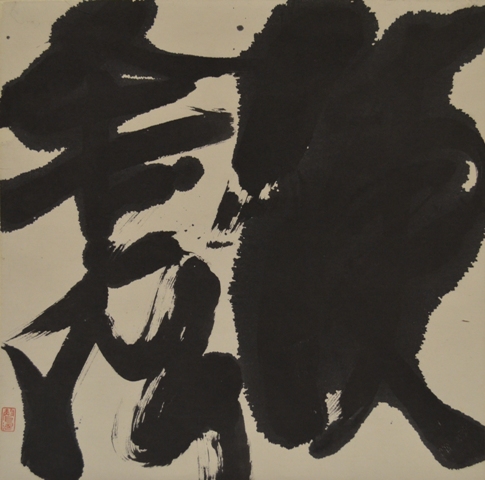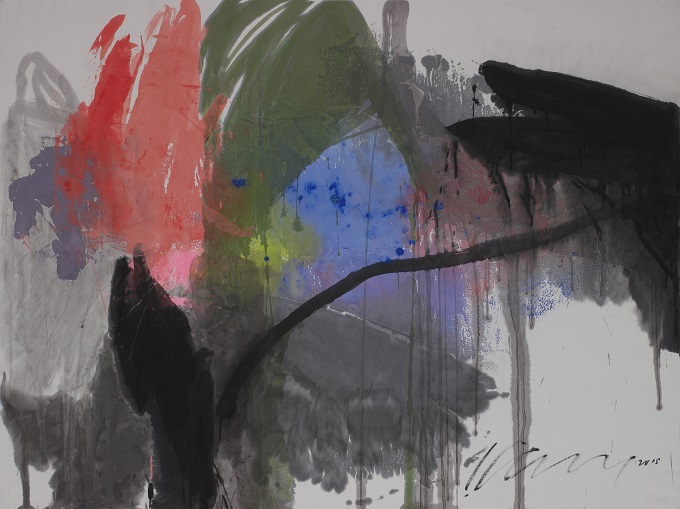 Before travelling to U.K. for art education, Tang Da Wu (b.1943 -) was educated in a Chinese-medium school and his father was a journalist at the now defunct Sin Chew Jit Poh. As with his performance and installation art, Tang's painting often examines concepts relating to traditions and mythologies; his ink expression drastically breaks away from the traditional confines of the medium, choosing instead to demonstrate and expand the subtleties of rice paper and ink aesthetics in a vibrant, contemplative manner.
Growing up in a Chinese literati environment cultivated in Wong Keen (b.1942 -) an early sensibility toward Chinese ink and brushwork. This affinity remains strong in Wong Keen's visual poetics across various mediums, despite being trained at the Art Students League of New York (1961) at the height of Abstract Expressionism and having worked in New York for over 30 years. Bada Shanren's succinct yet elegantly expressive composition often manifests its influence, both structurally and spiritually, in Wong Keen's pictorial engagement which is steeped in the Western Colour Field theory.
Zhuang Sheng Tao (b.1944 -) founded his artistic fundamentals in the Chinese literati tradition, having learnt calligraphy and painting since young under pioneer literati artist, See Hiang To. His adherence to the Chinese literati value remains striking in his ink expression even as he increasingly focuses on rhythmic, abstracted forms of monochromatic colour elements.
Anthony Chua Say Hua (b.1966 -) works primarily with Chinese ink on rice paper and considers spiritual meditation an important pathway to his creative articulation. His techniques, however, are mainly informed by Western Modernist aesthetics such as ink transfer and markmaking. To explore new pictorial effects, he has employed less conventional feather brushes as well as direct application from squeezable plastic bottles.
First conceived as a means of perfecting self-expression through which the Confucian junzi (noble person) refined his ethical personality, the Chinese art of literati painting lay in the expression of brushstrokes as a reflection of inner character and spirituality. The literati painting tradition evolved into a major art form around the 13th century in China after decades of drastic political changes alienated or exiled members of the elite from the country's socio-political landscape, incidentally contributing to a new class of painters who found solace through artistic refinement in the countryside.
With landscape painting being a valorised subject matter since ancient times, it is easy to mistake the Chinese literati tradition as rooted in the representation of nature. However, this painting of nature is, in fact, a vehicle through which the artist expresses self-cultivation through responding to nature; the artist's engagement with ink and paper is expressive of his inner world and spirituality rather than a preoccupation with capturing the physical likeness of nature.
Since the tenet of Chinese literati painting is essentially rooted in perfecting self-expression and communicating abstracted ideals, this exhibition aims to highlight ways in which the avant-garde ink expressions of Tang Da Wu, Wong Keen and Zhuang Sheng Tao expound and reject values of Chinese literati painting.
Exhibition Period: 13 – 22 January 2017
Time: 12 – 7 pm (daily)
Venue: artcommune gallery (Address below)
Contact Information
artcommune gallery
231 Bain Street
Bras Basah Complex
#03-39 Singapore 180231
T: +65 63364240 M: +65 97479046
www.artcommune.com.sg
For media enquiries or high-resolution image requests, please contact:
Ms. Valerie Anne Lim
Email: [email protected]
---
Online magazine that promotes and markets Southeast Asia's established and emerging visual artists and it's art scenes. And a stepping stone for young aspiring visual artists to showcase their works to the world.
All author posts