The Singapore Arts Festival In New York is an eleven-day grassroots festival, which celebrates the multifarious culture and diversity of Singapore. Through various art forms – ranging from visual to culinary arts -, the festival is an attempt to encapsulate the shifting essence of Singapore, beyond its geographic demarcations. It gathers a community of individuals and a Singapore diaspora to mediate the meaning of home and its implications of belonging.
Verena Tay's production of Cursed Earth, closes The Singapore Arts Festival In New York with a tapestry of four part tales, each woven by its supernatural motifs and urban legends.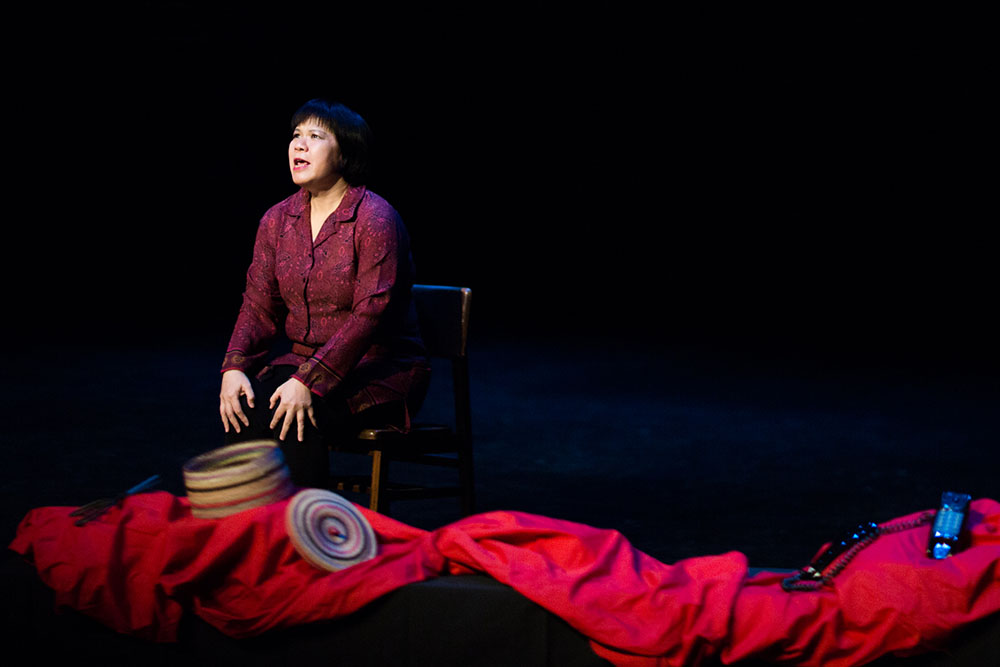 Predetermined in different eras of Singapore's history, Tay investigates the complex relationship between space and history that plagues her motherland. The meaning of space is often contested by varying players and interests. The narrative's referenced land is cursed; its convex textuality dependent on the existing narrative of its times. In spite, Tay creates a liminal narrative built on supernatural tales and black magic. The skeleton of the stories is consciously crafted on oral lore, palpably interweaving past and present. By borrowing its oral means of transmitting culture and knowledge, by the staging of clever spook audio and aural effects, the ghostly performance ironically underscores the cultural meanings and narratives that might have been silenced by each era's hegemonic, dominant narrative.
Tay's storytelling performance is compelling, rich in its imagination yet humble to its oral lore material and relevant history. Through supernatural tales, it fashions to highlight an under looked, micro-narrative of Singapore.
The performance and night closes with a comedic stand-up by Dan Nainan, who has a penchant for light-hearted self-mockery. He picks at stereotypes and struggles common and relevant to Asian and Singaporean (im)migrants.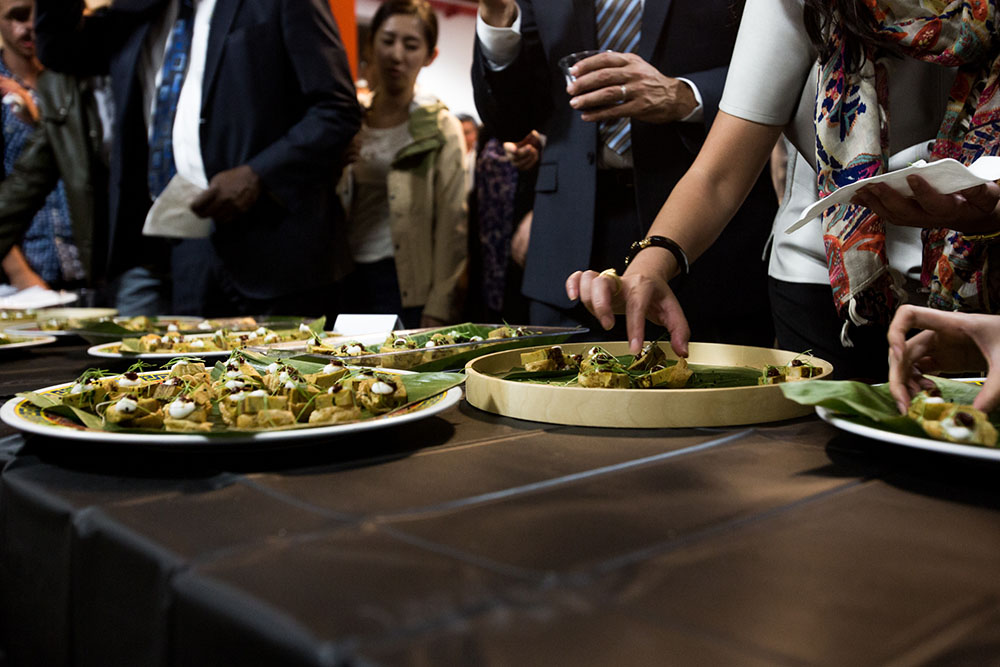 A ground up, citizen-initiated for the Singapore diaspora and by the Singapore diaspora, the festival ends with a closing reception by chef Larry Reutens' unique Western-Singapore fusion take on popular local hawker dishes. The appetizers offered, strangely serves as a culinary emblem of its Singapore diaspora – curiously mismatched in its marbled cuts of chicken set on coconut fragrant rice, topped by its characteristic black soy sauce and chili – as if the dishes and its people were wedged between its contrasting binaries.
The inaugural Something To Write Home About: Singapore Arts Festival was held New York to celebrate the 50th year of Singapore's independence. The festival ran from 12 – 22 September 2015 at the world-renowned cultural institution La MaMa in downtown Manhattan.
Website: www.somethingtowritehomeabout.nyc
Instagram: @writehomenyc #writehomenyc
Facebook: https://www.facebook.com/stwhanyc
---
Teo Huey Yun is an undergraduate in National University of Singapore who whiles away her free time playing football, drawing and cuddling her fat cat.
All author posts