Whether you are an aficionado of abstract art, or just an admirer of all things beautiful, be sure not to miss Singapore's next big art exhibition, Symphony in Colours.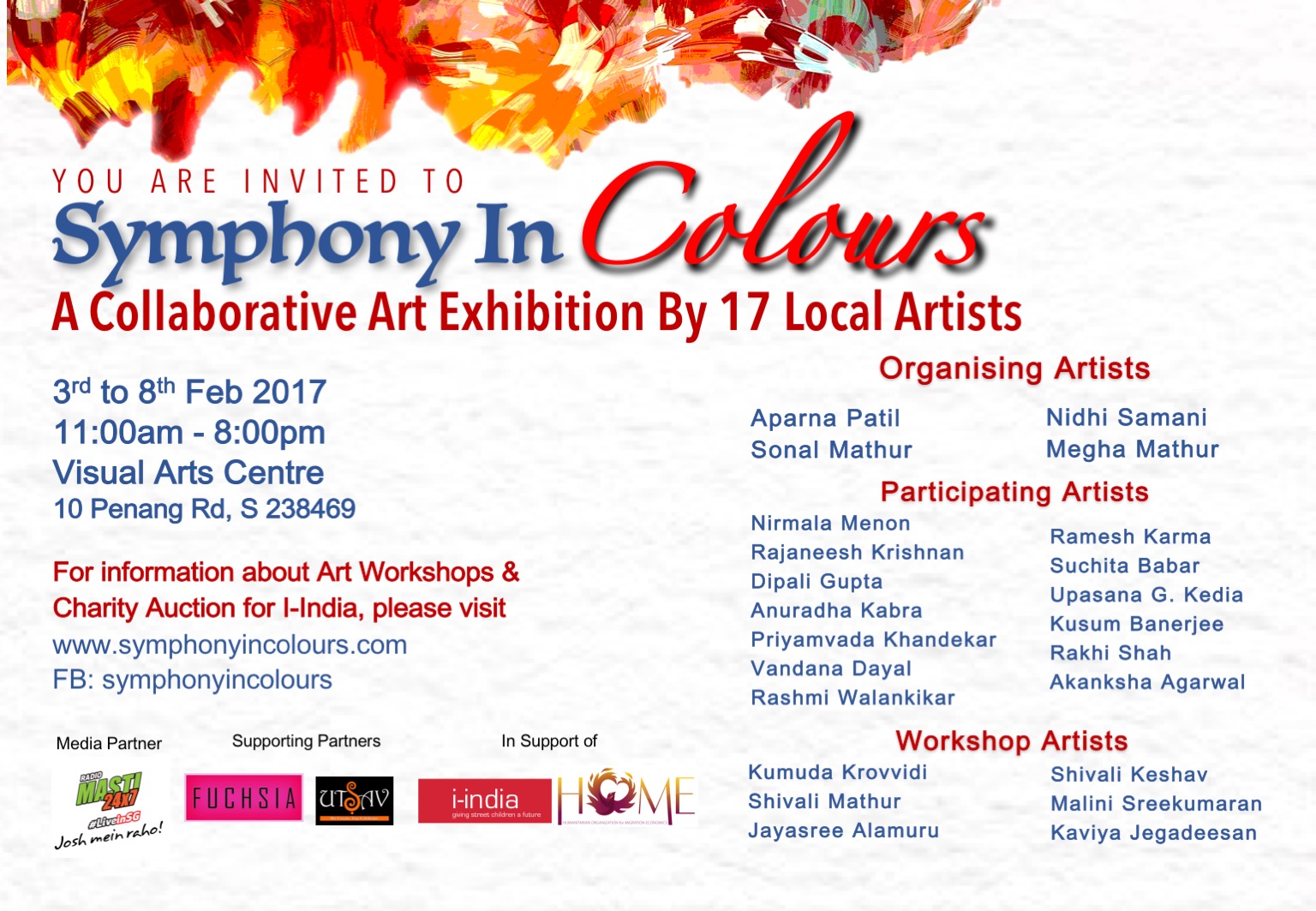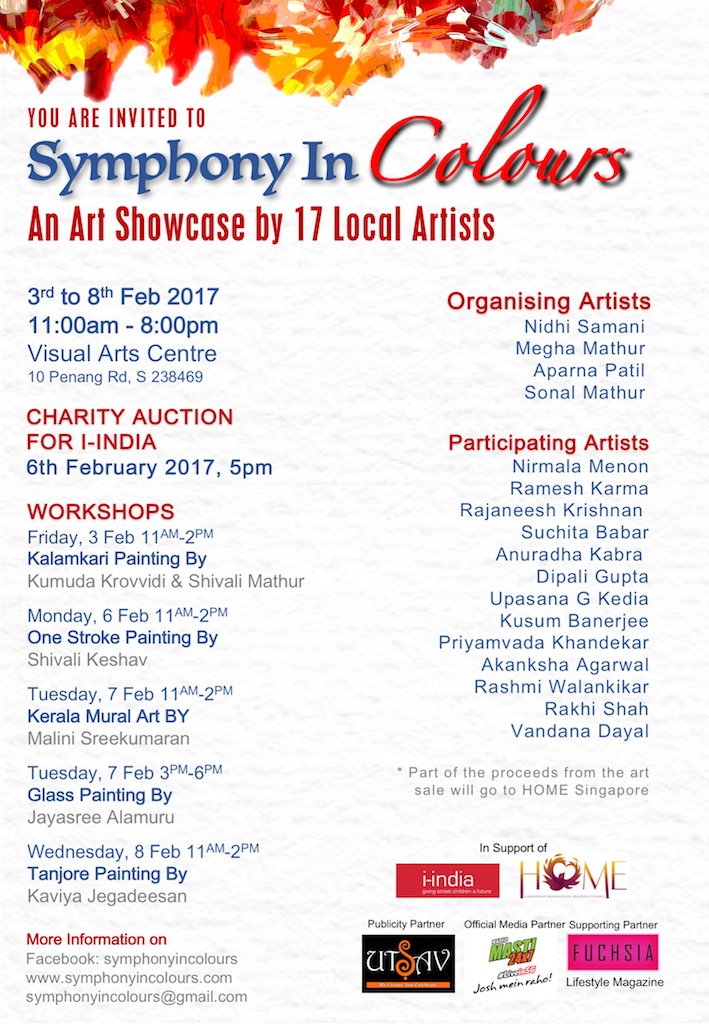 Megha Mathur Nidhi Samani, Sonal Mathur and Aparna Patil, in collaboration with 13 other notable artists in Singapore are proud to present "Symphony in Colours"- an art exhibition of works by both established and emerging Singapore based artists, showcasing diverse styles and varied mediums including oil, acrylic, pencil, water-colour, Chinese brush painting and mixed media, and more.
There will be a charity auction of artworks held on 6th February evening in support of I-India. A portion of the exhibition art sale will also go to HOME – an NGO based in Singapore.
Exhibition Dates: 3rd to 8th February 2017, 11am – 8pm
I-India Auction : 6th February, 5pm to 6pm
Exhibition Venue:
Visual Arts Centre
#01-02 Dhoby Ghaut Green
10 Penang Rd
Singapore 238469
Patrons will also be encouraged to engage with their favorite artists and participate in workshops. Please contact to book your seats for the following workshops: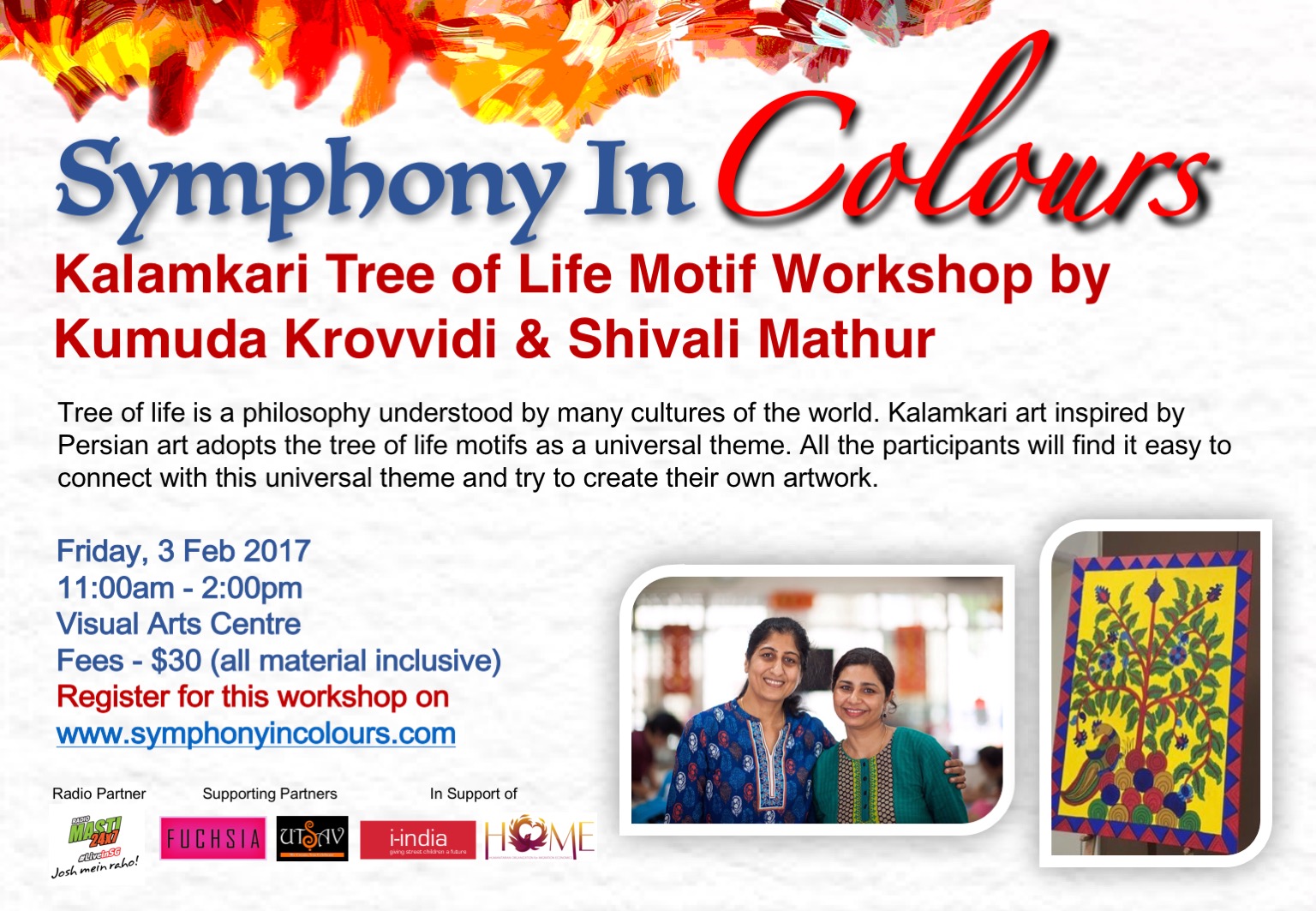 1. Kalamkari Tree of Life Motif Painting Workshop by Kumuda Krovvidi & Shivali Mathur : Friday, 3rd February 2017 11am – 2pm
2. One Stroke Painting Workshop by Shivali Keshav : Monday, 6th February 2017 11am – 2pm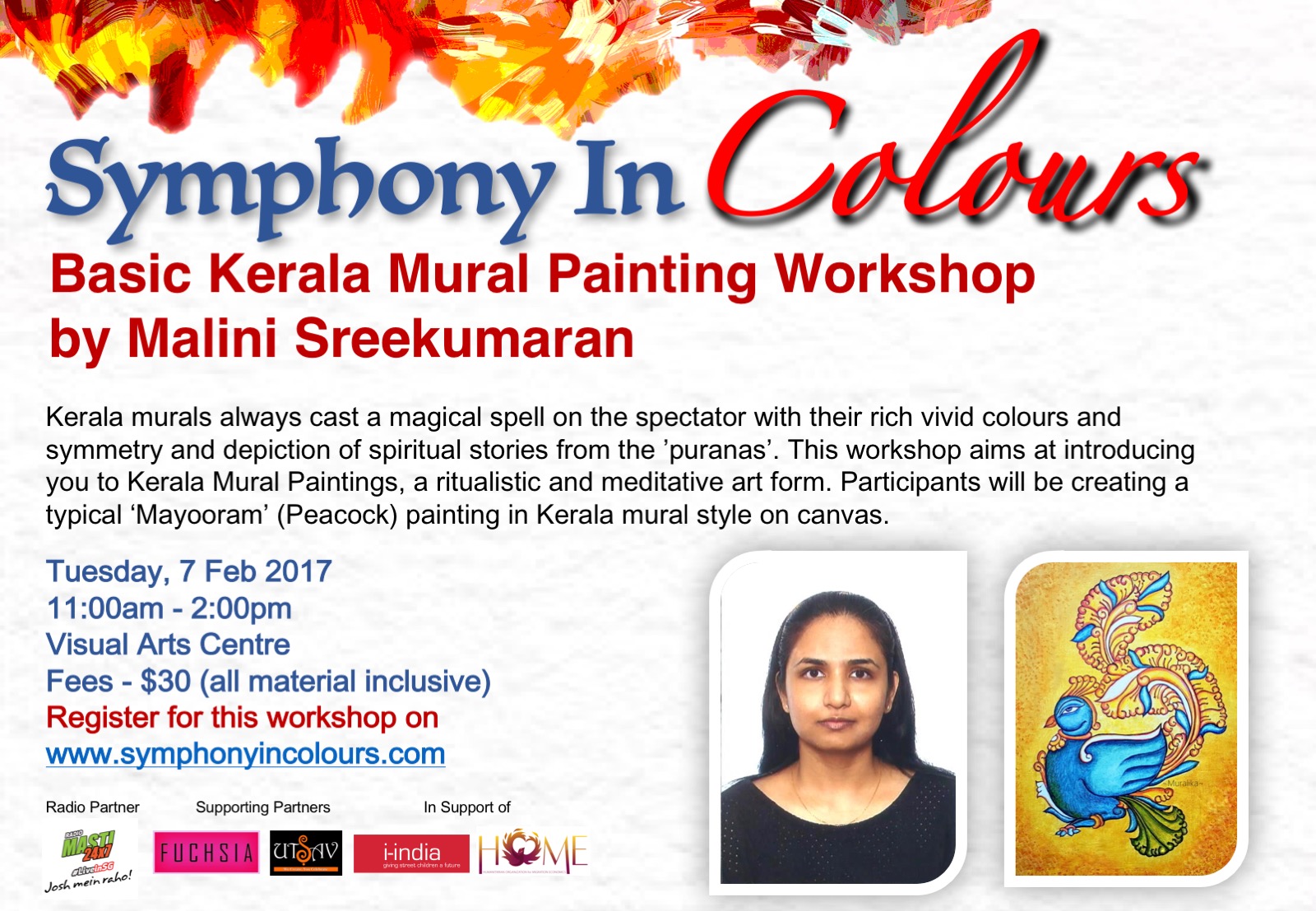 3. Introduction to Kerala Mural Art Workshop by Malini Sreekumaran : Tuesday, 7th February 11am – 2pm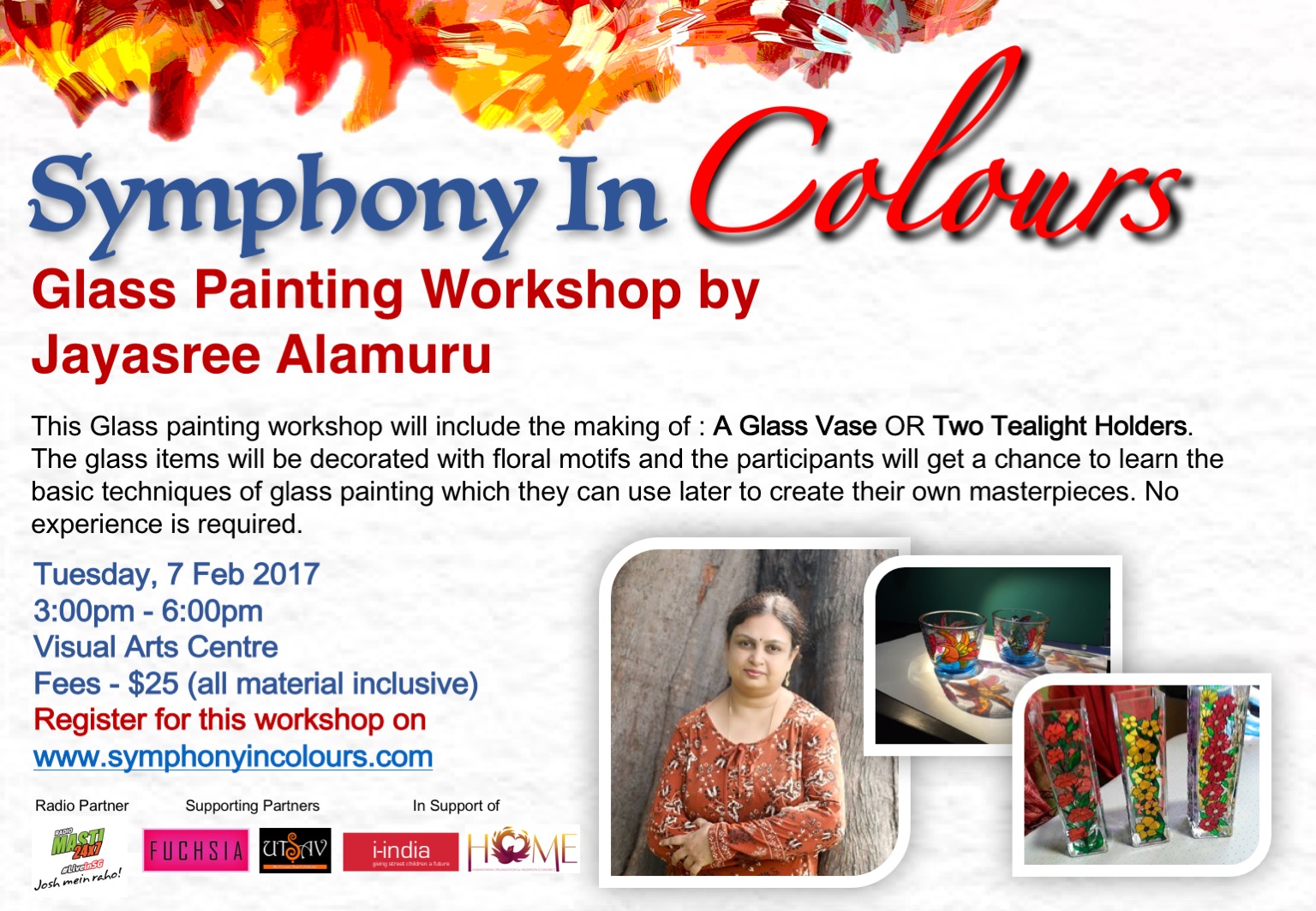 4. Glass Painting Workshop by Jayasree Alamuru : Tuesday, 7th February 2017 3pm – 6pm
5. Introduction to Tanjore Painting by Kaviya Jegadeesan : Wednesday, 8th February 2017 11am – 2pm
For more information visit:
• Web: www.symphonyincolours.com
• Facebook: www.facebook.com/SymphonyinColours
Organising Artists
Nidhi Samani
Sonal Mathur
Megha Mathur
Aparna Patil
Participating Artists:
Priyamvada Khandekar
Nirmala Menon
Rakhi Shah
Akanksha Agarwal
Upasana G. Kedia
Suchita Babar
Kusum Banerjee
Vandana Dayal
Ramesh Karma
Rajaneesh K
Rashmi Walankikar
Dipali Gupta
Anuradha Kabra
Visit Symphony in Colours and take a beautiful art masterpiece home and contribute to the charity causes.
---
is an online showcase and magazine covering Southeast Asia's established and emerging visual artists and art scenes.
All author posts