Once upon a time, at the eastern side of Singapore, a young artist did the unimaginable. He drank his own urine in front of a large crowd. And since then, he has been known as "The Pee Pee Man".
In 1992, I was in my 1st year at my alumnus, Nanyang Academy Of Fine Arts. News about a fellow artist created some excitement with his controversial performance art. The news caught on like wildfire, and many people started questioning; Is This Art? I was a young student at NAFA then and have seen all sorts of weird acts and people around my campus. Hence the news about Vincent Leow's choice of beverage didn't astonish nor disgust me.
Last night, after 18 years from when I first heard his name, I was invited to the opening of Vincent Leow's solo show at the Singapore Art Museum, 8Q. Titled Tags and Treat, Works by Vincent Leow, the event was a full house, with many guests from the art scene. Unfortunately, I didn't get a chance to speak to Mr Leow, but I did manage to catch him for a picture with one of his famous installations, titled Andy's Wonderland.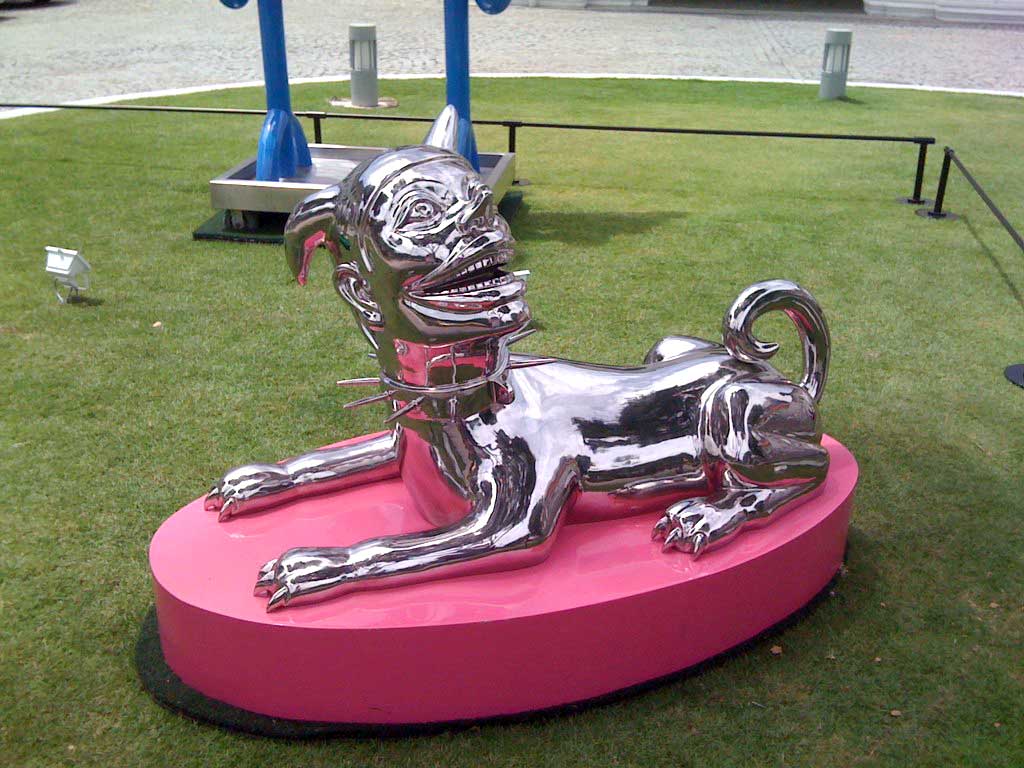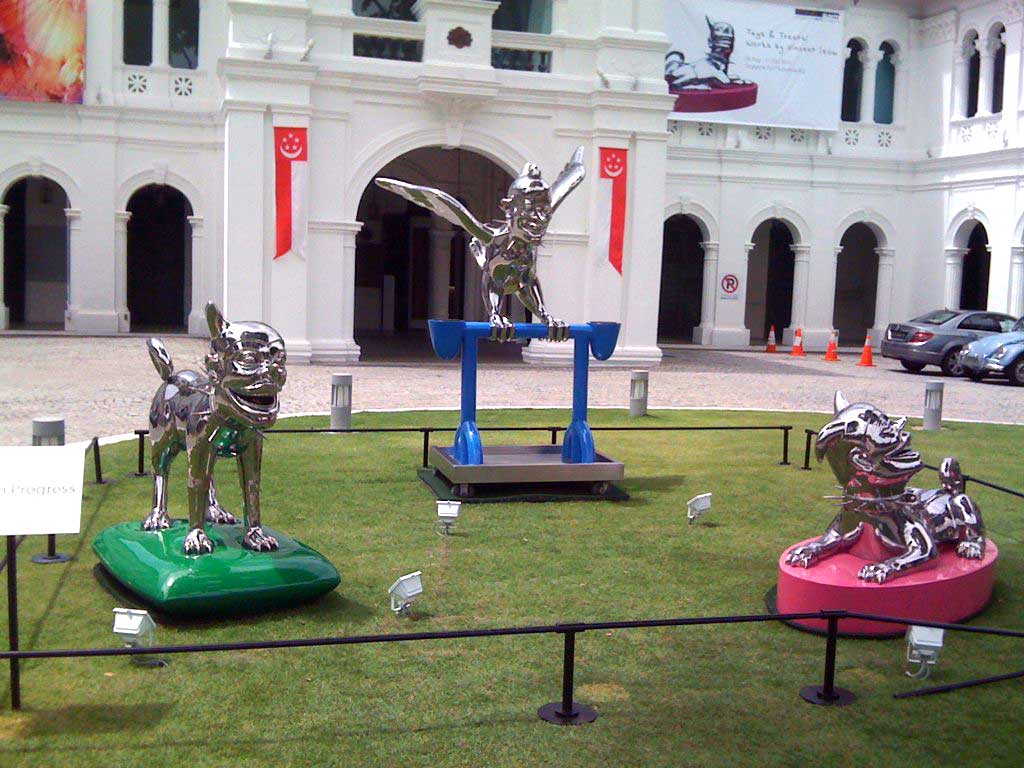 Andy's Wonderland is a tribute to his beloved pet dog named Andy, who passes away at 14. The Works include Pet Hotel and a series called, Ballad of Andy. Remember, you will die.
Check out more photos taken by Artitute at the opening reception of Tags and Treats, Works by Vincent Leow.
The exhibition venue is at the Singapore Arts Museum 8Q, which starts on the 6th of August 2010 and ends on the 17th of October 2010.
For more info, please visit the Singapore Arts Museum's website.