The Necessary Stage presents
BEING HARESH SHARMA
in collaboration with Cake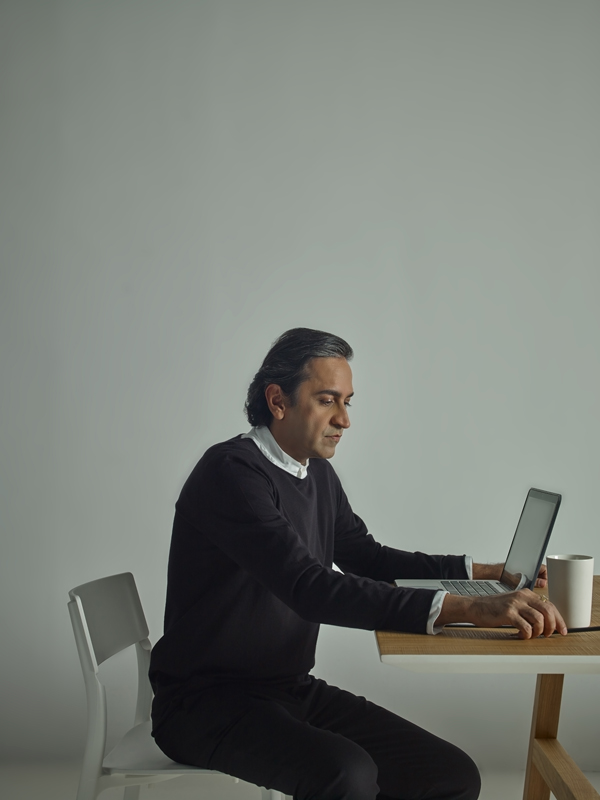 Being in Singapore
Being a model citizen in Singapore
Being a dementia patient in Singapore
Being censored in Singapore
Being a political detainee in Singapore
Being off centre in Singapore
Being Malay in Singapore
Being a teacher in Singapore
Being an Indonesian maid in Singapore
Being in a hospice in Singapore
Being fundamentally happy in Singapore
Being a Chinese MP in Singapore
Being a young person in Singapore
Being a suicide case in Singapore
Being an artist in Singapore
Over three decades, The Necessary Stage and actors-collaborators who have been partners in the making of the company's devised plays have revealed to us over and over again—in profound, heartbreaking and funny ways—what it means to 'be' in Singapore.
Vinod | Radha Krishnan | Eric Sim Guan Yeow | Noorhayati Yusof | Sergeant Mok | Jali Bin Mohd Fariz | Mrs. Chua | Mrs. Phua Su Lin | Alisha | Melly | Saloma and many more
Away from the buzz of the rehearsal room and in a solitary space where a playwright dwells for a time, Haresh Sharma forms up direct, powerful, honest, smart, funny words that enable these characters to speak into the very soul of our city.
Being Haresh Sharma is a work helmed by Cake Theatrical Productions' Natalie Hennedige that looks at Haresh's body of writing over 30 years. It makes bold, unexpected links and associations, mapping stories and characters in ways that surface the social, political and spiritual aspects of life here; it brings it all together with unexpected and exciting performance energy; sparking new ways of looking at his words and of experiencing performance and theatre.
Directed by Natalie Hennedige
Text based on plays by Haresh Sharma
Performed by
Ghafir Akbar
Jean Ng
Julius Foo
Jo Kukathas
Karen Tan
Siti Khalijah Zainal
Dates
29 June – 1 July 2017, 8pm
1 – 2 July 2017, 3pm
Venue
Drama Centre Theatre
Tickets
$45 | $36 | $28*
Concessions:
Students, NSF, senior citizens, PWD card holders: 20% discount off any tier
TNS30 Exclusive Discount
Enjoy 15% off Cat 1 tickets when you present your ticket stubs for Esplanade's The Studios 2017, Actor, Forty, Family Secrets and Those Who Can't, Teach at SISTIC authorised agents!
Get your tickets now at
SISTIC Website: www.sistic.com.sg
SISTIC Hotline: 6348 5555 and
SISTIC Authorised Agents islandwide.
For school, group and corporate booking offers, please contact The Necessary Stage at (65) 6440
8115 or via email at [email protected]
---
is an online showcase and magazine covering Southeast Asia's established and emerging visual artists and art scenes.
All author posts