In 2014, The Necessary Stage launched The Orange Playground (TOP), a creative research and development programme for emerging and established artists.
A total of five TOP Lab sessions were held, involving 36 artists going through more than 200 hours of intensive research and exploration. From 27 Feb – 1 Mar, 2015, Necessary Stage will present TOP Showcase 1 where artists will share their works with the audience for discussion and feedback.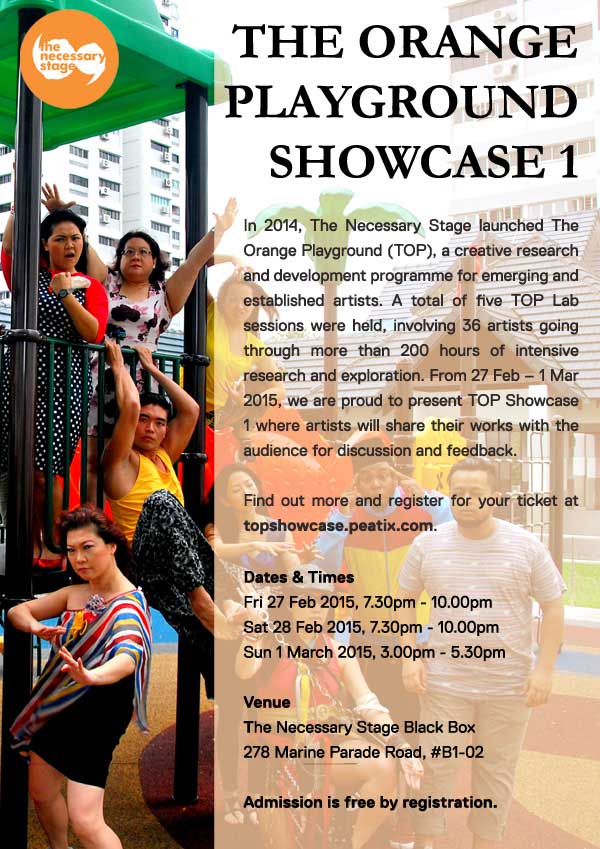 TOP Showcase 1
Fri 27 February 2015, 7.30pm – 10pm
Sat 28 February 2015, 7.30pm – 10pm
Sun 1 March 2015, 3pm – 5.30pm
Free admission with registration at topshowcase.peatix.com
More info available at https://www.facebook.com/events/737377369680617/
---
Online magazine that promotes and markets Southeast Asia's established and emerging visual artists and it's art scenes. And a stepping stone for young aspiring visual artists to showcase their works to the world.
All author posts