Using Art to Push More Forwarding Actions on Mental Health Issues Amid Covid-19 Crisis
Two local artists will be holding an exhibition, ThisConnect: Threading Worlds, at DECK, in conjunction with World Suicide Prevention Awareness Month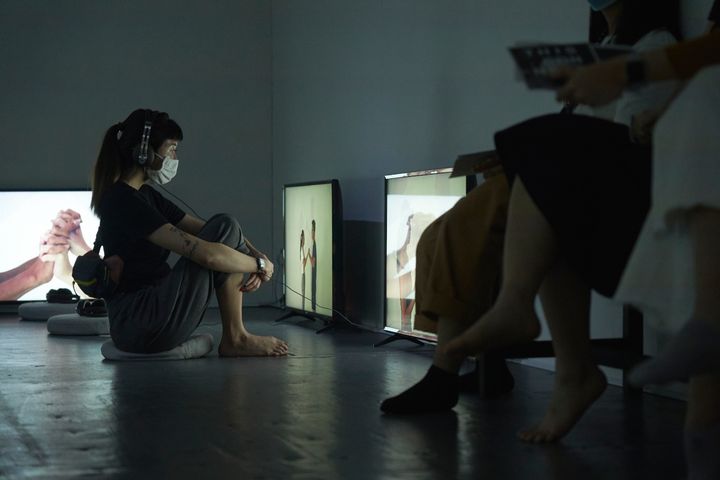 Mental health issues have always been close at heart for artists Quinn Lum and Hun Ming Kwang. Earlier this year, they
began preparations for an art exhibition to highlight the importance of having a strong emotional connection with oneself and empathy for others. But when Covid-19 struck, they found themselves suddenly in limbo.
"With social distancing and increased isolation, we knew that the themes of connection and empathy in our art would be important to discuss this year. As physical events were restricted back then, Quinn and I began brainstorming what we could do to showcase our art," said Ming Kwang.

"We wanted to do our part as artists to uplift Singaporeans, and raise awareness on mental health issues during this trying time," he added.
According to an article by Straits Times, calls to the SOS hotline rose from 3,826 in March to 4,319 in April and 4,265 in May. The figures in April and May were about 30 to 35 per cent higher than a year ago.
Experts have warned that Covid-19 will have a long tail effect on mental health due to prolonged stress, anxiety, isolation, and uncertainty.
Wanting to tune into the conversation on mental health, Quinn and Ming Kwang began working on a virtual interactive art platform to display their art and still retain a measure of audience interaction as they would have in a physical exhibition.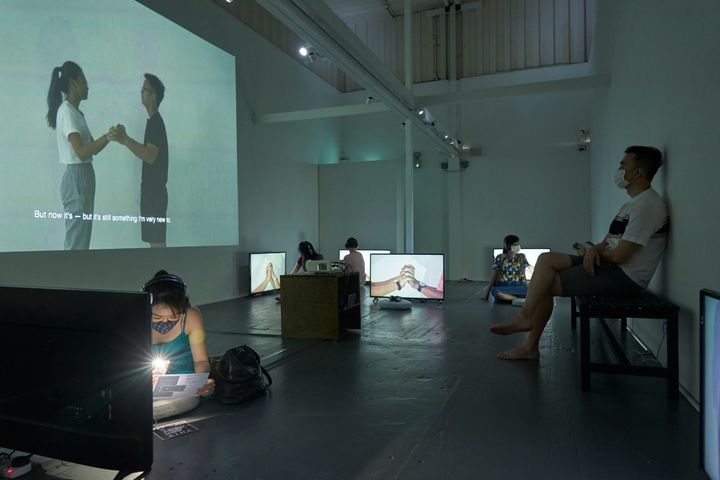 Fortunately, Phase 2 came around earlier than expected. They quickly picked up where they left off and were back on track to hold their exhibition this year.
Titled ThisConnect: Threading Worlds, the exhibition is a multidisciplinary art show held in conjunction with World Suicide Prevention Day. The exhibition will be held from 10 – 27 September at DECK.
The 2 bodies of works, namely Tipping Point and I Feel You, focuses on the theme of human connections and our ability to be authentic beings. The works reflect the subtle dynamics and invisible forces that influence our experiences as we go through life, carrying the burdens of our emotional baggage from the past and the struggle to fill the void of the deep-seated stories that have been left unsaid.
The stories of loss, pain and vulnerability are often misaligned between our internal worlds and external worlds, and even more so when we have so little room to breathe in the hustle and bustle of life.
Mental and emotional challenges act like an invisible yet powerful force. It's almost impossible to see them coming, and they always seem to hit us the hardest when we are the most vulnerable. It is difficult to trace the roots of our mental and emotional struggles. As a result, our most difficult problems in life are often layered, complex and hard to explain – even to ourselves.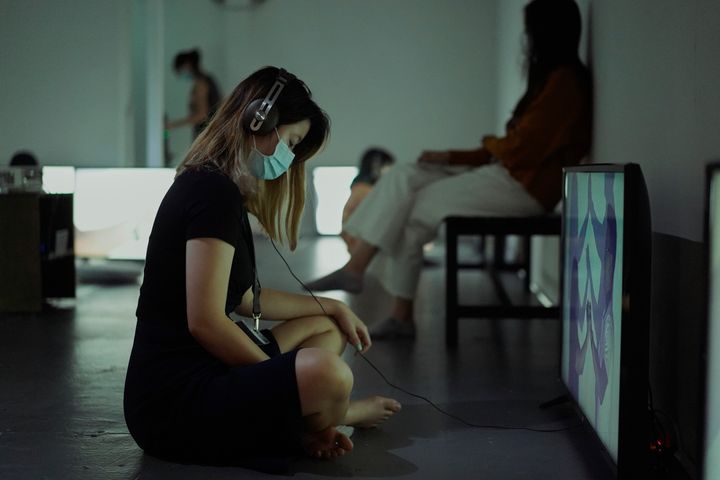 Mental health and wellness are more than just about the symptoms and labels. It is about addressing the personal challenges we face in life that causes us to feel distressed. This requires us to unpack the complex problems we face in life, deeply intertwined with the societal and cultural norms, family upbringing and social environment we live in.
We recognize the need to take a step back to look at mental health issues starting at the fundamental aspects of our lives and have conscious and constructive conversations about the issues that weigh us down and strategies and solutions to uplift ourselves.
During this period, where social and economic stressors are heightened, both Quinn and Ming Kwang believe that it is important to empower everyone with the courage to seek professional help if they feel the need. They believe that a key starting point is for people to stay emotionally connected with themselves and others not to feel disconnected or disjointed when things get tough.
"The two works are highly experiential and participatory in nature. We hope that audiences will walk away feeling inspired by the stories of courage, love and hope that we've documented in our art," said Quinn.

"ThisConnect: Threading Worlds is a prelude to our main exhibition happening in December. We look forward to presenting the full suite of our works to everyone in the coming months," he added.
ThisConnect: Threading Worlds is happening from 10 Sep – 27 Sep 2020 at DECK.
Visitors can come down to DECK to see the show from 12 pm – 9 pm daily
(closed on Mondays and public holidays).
About ThisConnect.today
This Connect is a platform to raise awareness and spark more conscious and forwarding dialogues on mental health and emotional wellness through art. We recognize the need to begin the mental health conversation by examining the personal struggles that weigh us down in life. These everyday stressors can seem insignificant on their own, but it can make us feel trapped, lost, stressed and depressed over a long period of time. Through the dialogues, we want to inspire more people to connect with the emotional side of themselves and come to terms with the good and the bad. We want people to have the freedom to express their true selves and create a life where they are thriving physically, emotionally and mentally. We hope that our work will empower more people to seek help whenever they face challenges in life.
Visit www.thisconnect.today to find out more.
Facebook: https://www.facebook.com/thisconnect.today
Instagram: https://www.instagram.com/thisconnect.today/