Summer in Hong Kong brings challenges with heat and weather, but it also brings some great opportunities to learn from exhibits and activities that are hosted throughout the city which families might not have time for during the school year. One of these examples is at the Hong Kong Maritime Museum, right in Central at Pier 8, with an exciting educational exhibit for the entire family – Water in the Balance. But don't wait much longer, as this exhibit opened in January and only runs until July 22nd.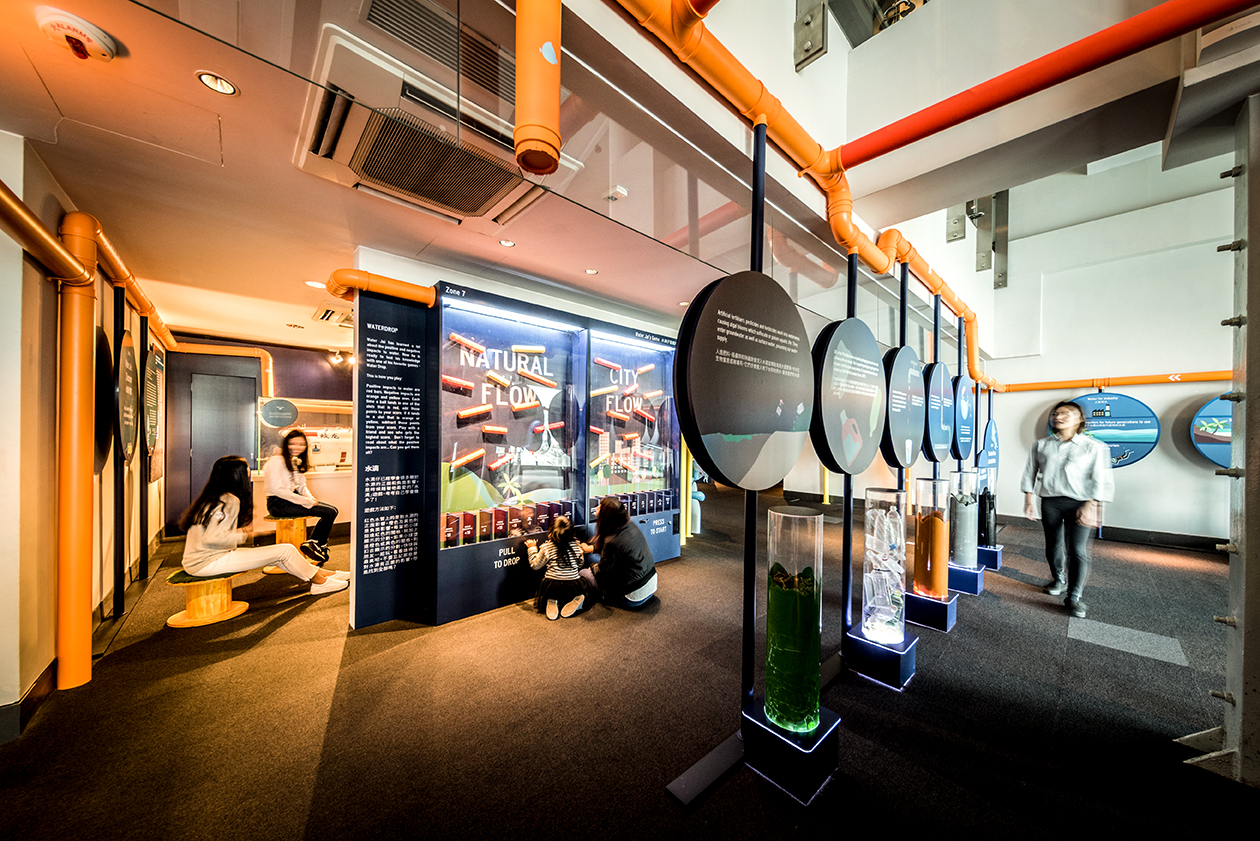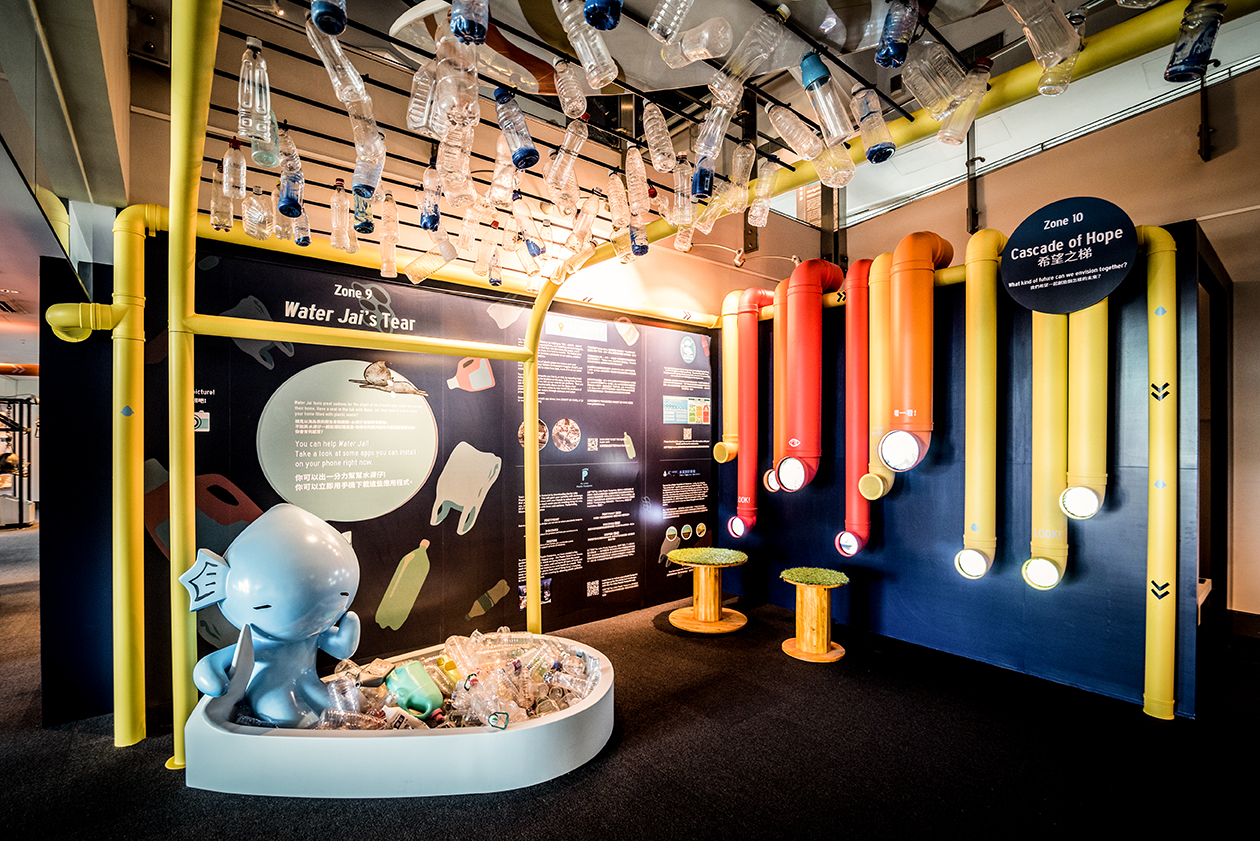 Visitors follow Water Jai — one small water droplet, on a journey to understand more about water, as he moves across the natural and city landscapes to the sea. The bilingual, interactive, multisensory exhibit is designed to appeal to people of all ages.
From the moment you enter the exhibit, surrounded by the sights and sounds of falling water, to a game of pinball called "Water Drop", a hunt for creatures in a mangrove swamp and a photo-opportunity to get into a plastic trash-filled bathtub with Water Jai, you will experience the journey of water.
Water in the Balance is a collaboration developed by Ocean Recovery Alliance to teach about water systems, from Mountains to the Sea, based on the eight-week curriculum for early secondary students, "Jockey Club Water Caretakers of Tomorrow." The exhibit is designed by One Bite Design Studio Ltd. and funded by the Hong Kong Jockey Club Charities Trust. You can experience Water Jai's journey in the Hong Kong Maritime Museum, Central Ferry Pier No. 8, Man Kwong Street, Central. Opening hours are: 09:30 – 17:30 (Monday to Friday) 10:00 – 19:00 (Saturday, Sunday and Public Holidays) No tickets will be available 30 minutes before closing.
---
Online magazine that promotes and markets Southeast Asia's established and emerging visual artists and it's art scenes. And a stepping stone for young aspiring visual artists to showcase their works to the world.
All author posts