Art Central returns to the Central Harbourfront 23-26 March 2016 (VIP Preview 22 March), after its successful inaugural event that attracted 30,000 art collectors, VIPs and the art-loving public from Hong Kong and around the world. Art Central 2016 will present over 100 hand-selected galleries from 21 countries, 75% hailing from 23 cities across greater Asia.

Art Central will create a bold statement on the Hong Kong skyline, with an expanded footprint on the iconic Victoria Harbour. Staged within an architecturally designed structure, the fair showcases the next generation of talent alongside some of the most established contemporary galleries from across Asia and the globe, with over 30 new names never before seen in Hong Kong.
Fair Director, Maree Di Pasquale, says "The 2016 edition will raise the bar once again, with an exciting line up of galleries and an ambitious program that champions both discovery and experimentation." She added, "In 2016 Art Central will present a strong selection of museum quality works alongside some of the most exciting emerging artists from around the world. With increased representation from the region, we're working to cement Hong Kong as the cultural center of the Asian contemporary art scene."
The second edition of Art Central will offer both the experienced collector and art-loving public a chance to discover cutting-edge contemporary art from Hong Kong, Asia and beyond. Highlights from the host city include, Contemporary by Angela Li (Hong Kong) exhibiting a group show that includes Shi Jindian along with German artist Martin Wehmer and the beguiling paper sculptures of Li Hongbo; Sin Sin Fine Art (Hong Kong), a new gallery addition, presents a dual show by Indonesian artists S. Teddy Darmawan and Bob Yudhita Agung, two artists of different backgrounds yet unified by their spontaneous yet powerful expressions on how they survived life's challenges; Puerta Roja (Hong Kong) returns with a South American focus, showcasing two emerging Spanish artists Javier León Pérez and Maria Garcia-Ibanez, alongside the work of computer art pioneer José Luis Alexanco, and the visual conceptual Mexican artist Carlos Aguirre.
Regionally, the fair welcomes, GALLERY HYUNDAI (Seoul) with a cohesive selection of Korean monochromatic paintings including museum quality works by Park Seo Bo and Lee Ufan; Richard Koh Fine Art (Kuala Lumpur) brings Haffendi Anuar, Saiful Razman, Wong Perng Fey and Yeoh Choo Kuan as a focus on Southeast Asia; Gana Art (Seoul) presents five Korean artists within a curated show titled Beyond the Visible; Hive Center for Contemporary Art (Beijing) highlights generations of contemporary Chinese art with names such as Shang Yang, Liang Quan, and Wei Dong; TEZUKAYAMA GALLERY (Osaka) exhibits Hirohito Nomoto, Kazumi Nakamura and the work of multimedia artist Satoru Tamura; Red Gate Gallery (Beijing) presents a Chinese contemporary group show that includes Li Xiaofeng, Ye Sen, and Zhang Zhaohui; and Finale Art File (Makati) presents a two-man hyperrealist presentation from Bembol dela Cruz and Kim Oliveros.
International names include, Michael Goedhuis (London, New York) presenting the aesthetic trajectory of ink artists from classical works by names such as Liu Kuo-sung, through to mould-breaking avant-garde paintings by Qin Feng; Schuebbe Inc (Düsseldorf) exhibits an international group show with 50's German artist collective SPUR (Helmut Sturm, HP Zimmer, Lothar Fischer and Heimrad Prem) alongside emerging artists Nashun Nashunbatu, Tianhong Sheng and Christian Schoeler; Flowers Gallery (London, New York) presents the work of celebrated Korean photographer Boomoon as part of an international group show; Ethan Cohen Fine Arts (New York, Beacon) returns with the African born ABOUDIA and his large-scale, brutally energetic paintings, alongside Shi Chong, and Andrew Rogers.
Managing Director, Charles Ross, says "The inaugural Art Central was truly embraced by buyers, collectors, business leaders and the art-loving public and exceeded expectations on all fronts. Complementing Art Basel's Hong Kong edition, Art Central will continue to add a fresh style to Art Week at a time when Hong Kong has truly come into its own on the global art stage. Art Central is the young, dynamic must-see fair for Art Week 2016."
Art Central once again puts a spotlight on emerging talent with an expanded RISE sector dedicated to solo and dual artist presentations by young galleries. In 2016 RISE presents 15 curated shows with highlights including Hong Kong's Almond Chu (represented by LA Galerie Paris 1839, Hong Kong) whose work draws attention to local mass gatherings and protests through photography; an installation by Gulnara Kasmalieva and Muratbek Djumaliev titled 'Trans-Siberian Amazons', first presented to high critical acclaim at Central Asia's inaugural pavilion at the Venice Biennale in 2005 (represented by Aspan Gallery, Almaty); and Hong Kong born Timothy Hon Hung Lee who presents delicate ink painting on rice paper, which is complemented by an interactive performance piece by Ting-Tong Chang where the relationship between science, technology and society is analysed (represented by Christine Park Gallery, London).
Other RISE participants include, Lee Yun Hee (represented by Art Projects Gallery, Hong Kong); Liu Zhengyong and Zhang Wei (Beautiful Asset Art Project, Beijing); Huang Yishan and Shen Liang (represented by O2art, Beijing); Tobias Lehner and Xooang Choi (represented by CHOI&LAGER Galerie, Cologne); Norton Maza and Victor Castillo (represented by Isabel Croxatto Galeria, Santiago); Hyuonsoo
Kyung and Haejin Yoon (represented by Lee Eugean Gallery, Seoul); Yi-Ju Hsieh (represented by NUNU FINE ART, Taipei); Anna Schuleit Haber and Marco Godinho (represented by Sapar Contemporary, New York / Almaty); Miguel Paulo Borja (represented by Vinyl On Vinyl, Makati); Guo Donglai (represented by Galerie Liusa Wang, Paris); Monique Rollins (represented by W.Ming Art, New York / Beijing); and Sun Pei-mao (represented by YIRI ARTS, Taipei).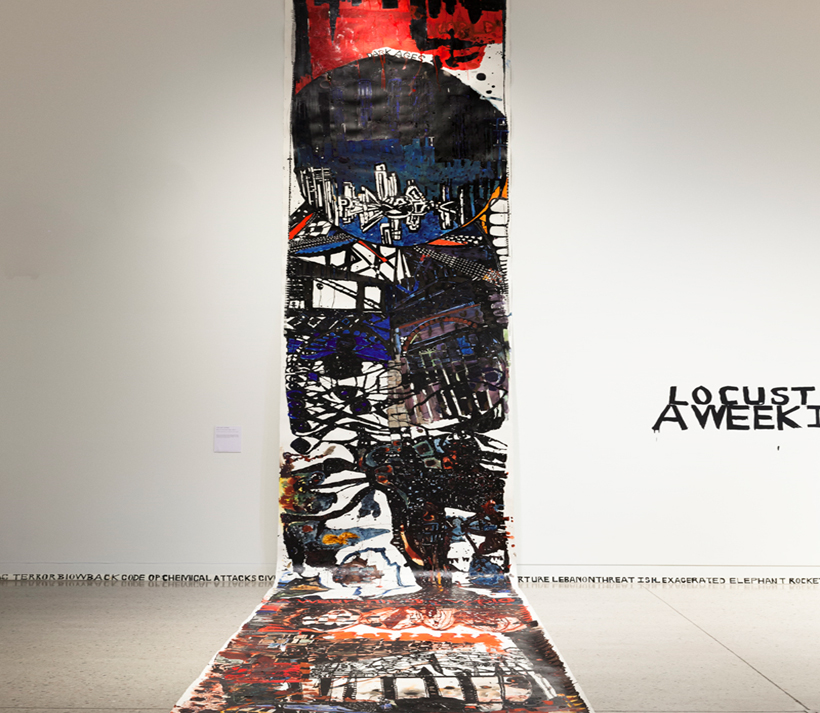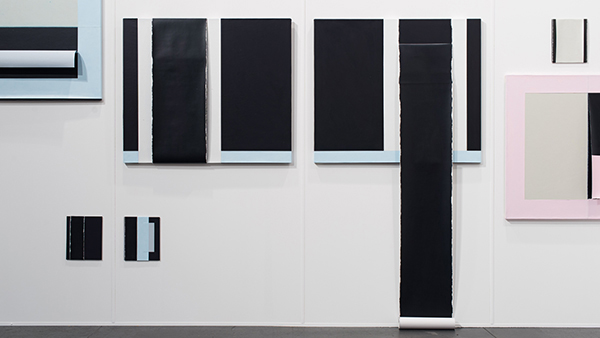 PROJECTS returns in 2016 with an impressive display of large-scale installations and spatial interventions that challenge the confines of the traditional art fair booth. Participants in the sector will be announced in January 2016. A focus for the sector and the fair will be new media art, with highlighted gallery exhibitions, bespoke talks, tours and partnerships aimed at engaging new audiences for the genre as well as providing new and interesting work for the more experienced collector.
Asia Society Hong Kong Center returns to enhance the Art Central experience with a series of talks and panel discussions staged daily. TALKS X ASIA SOCIETY highlights the evolving spectrum of creative practices across greater Asia, with programs including some of the most compelling voices working within the region today. Featured art professionals, curators and artists include Haffendi Anur, Anita Beckers, Ting-Tong Chang, Almond Chiu, Bembol Del Cruz, Fei Jun, Shen Wei, and many more to be announced in 2016.
Continuing the relationship with Art Central, in 2016 Swarovski will once again welcome visitors to the fair with a spectacular crystal installation. Sundew by Elaine Yan Ling Ng (British Chinese designer) is a stunning kinetic piece which brings Ng's unique approach to design, encompassing textiles, electronics, biomimicry and interiors, to this highly interactive presentation. Taking inspiration from nature, craft and technology, Ng has created interactive objects that mimic the exotic Sundew, a carnivorous plant that attracts its prey with scent and reflected light. The installation by combines handmade textiles with Swarovski crystal fabric and lures audiences in, trapping them with mesmerizing displays of light, scent and movement.
Elaine Yan Ling Ng says, "After visiting Swarovski's head office in Wattens, I now regard crystal as an ingredient for making new material, texture and surfaces. For this project it's exciting to be combining craft and technology to explore new functions. Working with advanced crystal technology from Swarovski gave me the opportunity to apply crystal as part of the structure of the kinetic installation – translating solid crystal into a soft organic form through moving imagery. "
The inaugural Art Central returns to the iconic Central Harbourfront, from 23-26 March 2016 (First Night, Monday 21 March, VIP Preview Tuesday 22 March).
---
is an online showcase and magazine covering Southeast Asia's established and emerging visual artists and art scenes.
All author posts