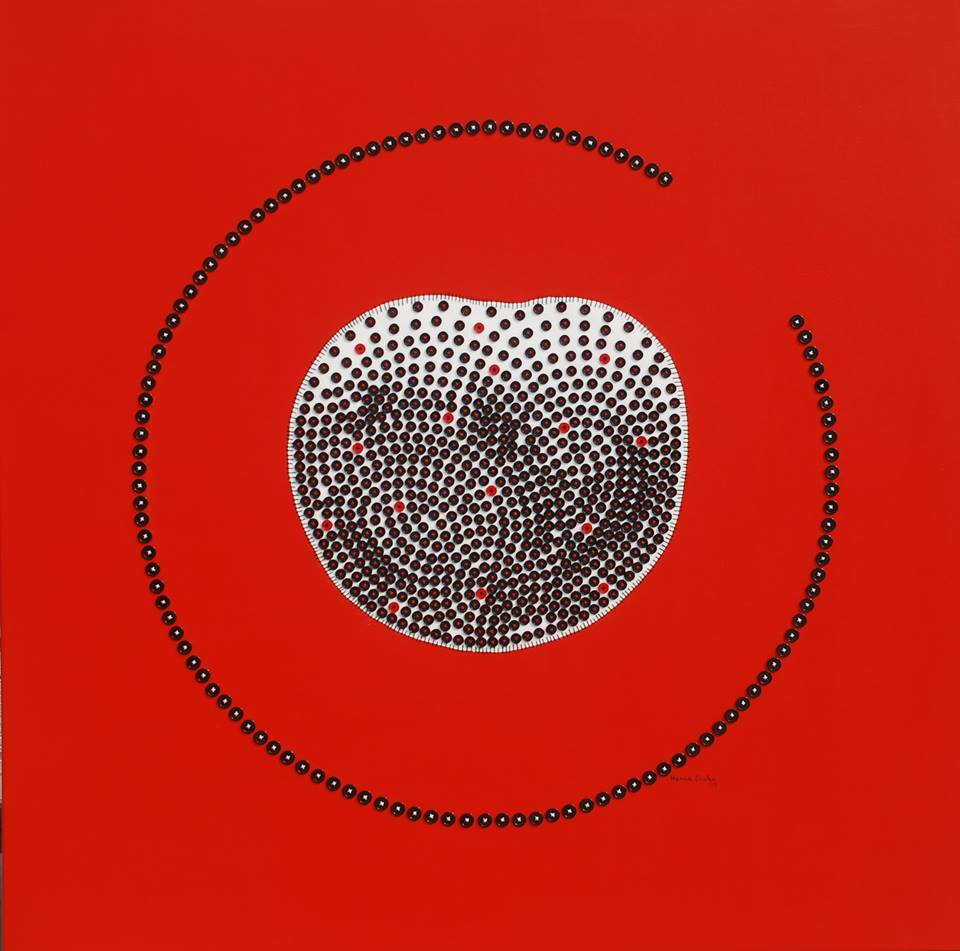 In Asia, historically, this distinction never existed; it was only as a result of colonisation and its impact on art education that the break between art and craft emerged. Art schools set up with a European inspired curriculum relegated the applied arts to industry and a separation occurred between artist and artisan.
Contemporary Asian artists, however, are increasing finding ways of bringing these crafts back into the arts. Museums, galleries, fairs and exhibitions are abound with art that incorporates these centuries old traditions into the contemporary. This weekend at the Affordable Art Fair, I couldn't help but notice how many artists have used embroidery, buttons, beads, fabric and folk art to create exciting and unique contemporary works! Here are some examples of it: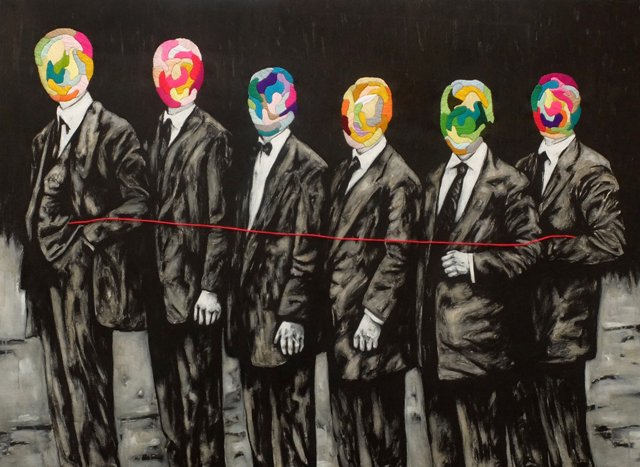 And it is not only Asian artists who are drawn to the techniques and materials of the traditional crafts. Zara Merrick, a British artist, creates textiles works that are entirely hand stitched. Using vintage and contemporary fabrics that have been sourced from antique fairs she creates each piece by layering the fabrics and using embroidery to create depth and shade.
As artists continue to look for inspiration to innovate, the old has now become part of the new and the gap between artists and artisans seems to be narrowing.
---
is an independent writer on contemporary Asian art and culture. She is also a docent and enjoys facilitating the decoding of contemporary Asian art.
All author posts