Have you ever wondered how data collected from surveys or studies of personal habits and daily activities of strangers can be turned into a visually aesthetic piece of art? The thought had never crossed my mind till I attended Friday night's opening reception of inFORMATION at the Substation.
Intrigued by the notion of infographics which we see in our daily lives, the artists wondered if complex information and statistics could be presented into other forms. Data of everyday life involving work, play, sleep, dreams, love and happiness of friends and strangers of the artists were recorded through several months of surveys and studies.  With these data, the artists uncovered the concealed connections and hidden patterns of their subject matters. Through the eyes of these talented artists, they turned the cold and boring data into visually aesthetic pieces of artwork.
As I spoke to each of the artists, I was intrigued by each of their concepts and how they had converted mere points of data into art. As a visual designer by training, I have been creating designs that marry art and purpose, hence I could relate with the concept of turning data into art.
Artist Yam Hoe-Chee conducted an online survey where participants were asked the question: "What is the colour of your Dreams, Play and Love, if they each have a unique colour?" It was not surprising to see the colour red associated for love, orange for play, and the calming blue for dreams. But I was surprised by the other speckle of tones. Black for dream? That person must have had many nightmares. Yam's paintings were a spectrums of bright and happy coloured bars that reminded me of boxed up rainbows.
Diagonally across from Yam's painting hung a colourful long knitted scarf and a colourful periodic table that might have gone missing from a science lab.  This creation by Hsiung Lu-Fang was based on the data she gathered from 15 people whom she asked to tell her about how they spent a day in their lives. The end result was a beautiful pattern of colours which each row presents each person. It was interesting to see how many similar activities these 15 respondents had. And the scarf was her personal documentation of how she spent her day on the 27th October 2010.
Then there was Jacqui Rae, one of Artitute's artist who specialises in ceramics. However, Jacqui did not showcase any ceramic works at inFORMATIONS. Instead, she created a large and messy web-like installation out of coloured threads. Most of us wish our lives to be smooth sailing and free of woes, however how hard we tried to avoid them there will always be bumps and setbacks. Hence, intersected across the smooth straight lines of threads, the abstraction of knots and tangles represented the wefts and warps that life comprises.
The five independent, all female artists from inFORMATION definitely made data look sexy (with a woman's touch). Who says brains and beauty cannot exist together?
Weight matters? by Tan Seow Wei

I left inFORMATION with the sense that art was getting smarter and more in depth. Not just in terms of personal expressions or as an outlet for emotions for the artists. Art has evolved with ideas from new artists who are now thinking more in depth by connecting the life of an average Joe and translating them into art.
The Dream Catcher by Euroa Rusli
The interactive exhibition  feature works by Eudora Rusli, Jacqui Rae, Hsiung Lu-Fang, Tan Seow Wei, and Yam Hoe-Chee. From 19th till 27th February at the Substation at 45 Armenian Street.
Click here to find out more about inFORMATION
Save the starving artist and buy an original pottery work from Jacqui Rae. Sales generated will support her quest to master ceramics in the RMIT University, Australia.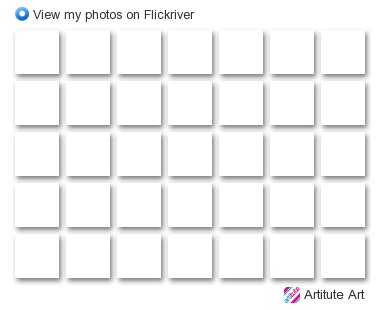 ---
is the owner and founder of Artitute, loves to attend fancy art exhibition, shares them with her friends, dabbles in amateur printmaking and photography and is a crazy cat lady.
All author posts