Lu Lin is dedicated to sweep away the old, tired formulaic methods of Chinese painting, be it ink or traditional acrylic/oil painting. He is almost iconoclastic in his approach to revitalising the tradition to make it relevant to today's society. Lu Lin mines the traditional techniques of ink painting adopts familiar techniques of impressionistic art but alters them in ways that suit his unrestrained vision.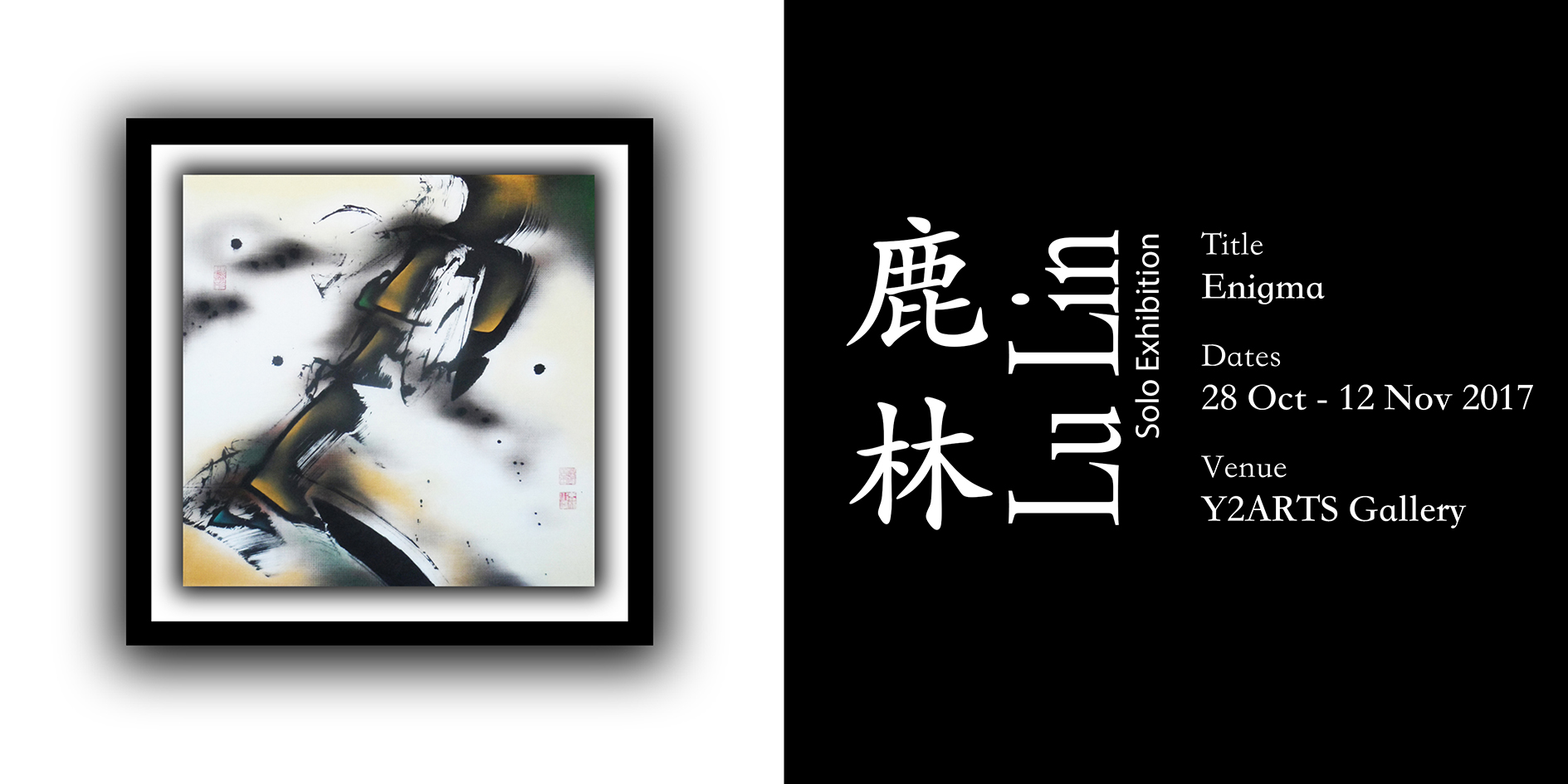 Lu Lin's creations are enigmatic. The energy of each work can be felt as we observe them. The strokes in his paintings are seemingly physical manifestations of his meditative mind. In this collection, he transforms the vitality of the mediums used for grand gestures and mesmerizing images and makes his focused-energy visible to us. They are multi-faceted conversations that we are invited to be a part of.
Lu Lin was born in 1962, in the famous cultural city of Jinan, Shandong, Province of China.
As early as in the 1980's, Lu Lin has a reputation for his unique abstract ink works. He graduated from Qingdao Arts and Crafts Academy and taught at the Jinan Arts and Crafts Academy of the Shandong Province. He works have been exhibited widely across China and Japan, and is collected by collectors who acquired his works from his exhibitions, international galleries and auction houses.
Venue
Y2ARTS Gallery
140 Hill Street, #01-02
Old Hill Street Police Station
Singapore 179369
Exhibition Dates
Saturday, 28 October 2017 – Sunday, 12 November 2017
Contact
For further inquiries, please contact the following:
[email protected]
Y2ARTS Gallery
140 Hill Street, #01-02
Old Hill Street Police Station
Singapore 179369
T. +65 6336 8683
www.y2arts.com
[email protected]
Hours: Tue-Sun 11-7, Closed on Mondays
---
Online magazine that promotes and markets Southeast Asia's established and emerging visual artists and it's art scenes. And a stepping stone for young aspiring visual artists to showcase their works to the world.
All author posts