Partners & Mucciaccia are proud to present the solo exhibition of Maurizio Savini, whose chewing gum sculptures have gained him fame and notoriety in the contemporary art world.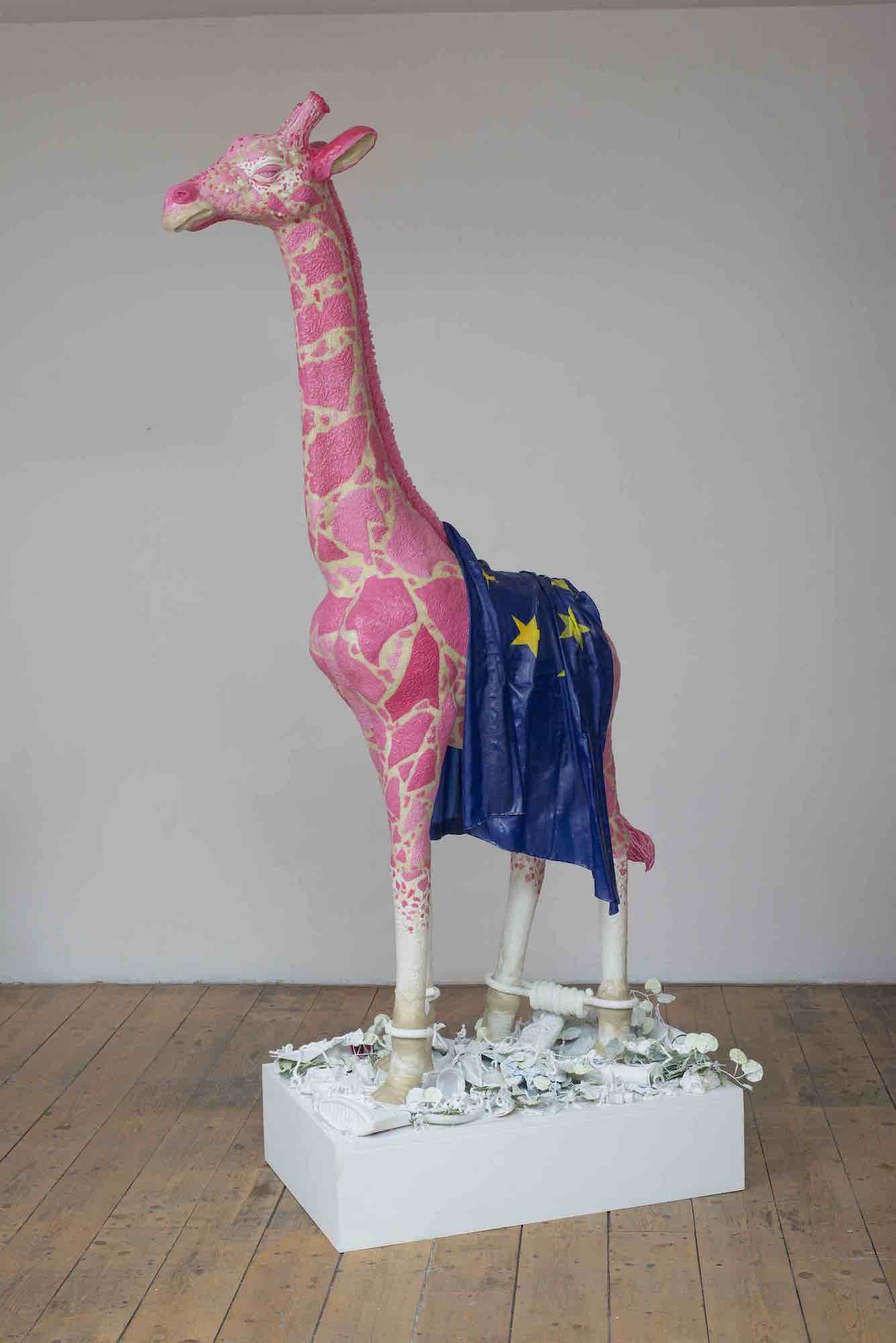 The exhibition illustrates Savini's artistic journey, which has grown from a specific material, chewing gum, and the most 'pop' colour possible: bubblegum pink. After being introduced to Europe at the end of WWII, chewing gum became a symbol of the new era, together with Coca Cola and nylon stockings, and has continued to permeate contemporary culture ever since. Cream and strawberry chewing gum become, in Savini's hands, a medium that allows him to engage in attentive analysis about aspects of universal issues such as, for example, geopolitics and the human condition. Savini investigates the relationships be-tween human beings, as well as their paradoxes and dichotomies, through hypermodern aesthetics borrowed from contemporary culture's popular icons. In so doing, he creates a series of snapshots of contemporary identity.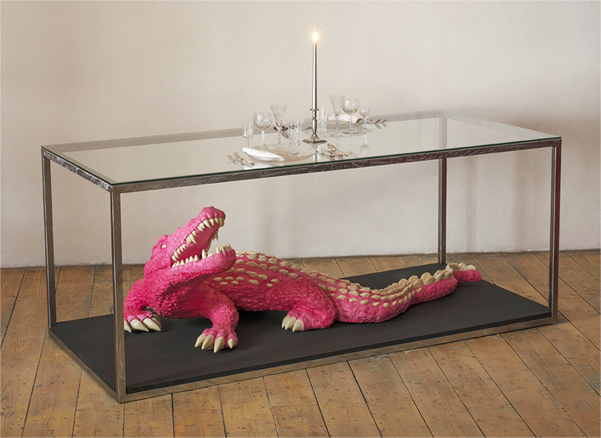 The ideas and techniques presented in Forbidden World have been twenty years in the making. The pieces shown represent a synthesis of Savini's style, whilst also illustrating his latest artistic evolution. The exhibition brings together Savini's recent works, including several that have never been seen in public before. Whilst the artist's first chewing gum works were created with a mosaic technique, and in the obnoxiously artificial pink colour-ing of chewing gum, the pieces shown illustrate his evolution towards a pictorial method, where he dyes untreated gum to imitate the broad colour palette of paint. Over the course of his career, Savini has expanded on his technical skills, which has brought him to some surprising evolutions, as can be seen in the iPad and iPhone series.
To accompany the exhibition, a catalogue has been created to illustrate the evolution of Savini's work, as well as to consolidate the public's understanding of his unique perspec-tive. An exhibition-focused mobile app is also available for download on the App Store and on Google Play, which features descriptions for selected artworks, information on Savini and his chosen medium, and virtual tour of the gallery.
About Maurizio Savini
Maurizio Savini was born in Rome in 1962. His grandfather, who was an architect and a sculptor, had a strong influence on him. Following his advice, he first chose to study archi-tecture but then decided to move on to studying the History of Art and Spectacle Sciences at La Sapienza University in Rome. Once he graduated, he worked as a set designer and assisted famous scenographer Giovanni Dessì. However, he realized later on that this pro- fession was keeping him from his true passion: art. He began with oil painting and then, in 1996, he started making videos, doing performance art, and sculpting using pink chewing gum, which has become the distinctive mark of his work. In 1997, he exhibited at the Mac-
ro, and later at the Rome Quadriennale. At the age of 54, Maurizio now has nearly twenty-five years of experience with the sticky substance. He has appeared in over 100 group and 50 solo exhibitions all over the world including London, Paris, Moscow, Madrid, Edinburgh, New Delhi, and Berlin. Maurizio's body of work also includes stage settings for a number of theater productions and permanent installations, winning him awards in 2004 and 2005 from La Cité Internationale des Arts in Paris.
Opening Hours & Contact Details:
Partners & Mucciaccia @ Gillman Barracks
Address: Blk 6 Lock Road #02-10 Gillman Barracks, Singapore 108934
T: +65 6694 3777 | F: +65 6694 2819
Tuesday – Friday: 12 PM – 7 PM
Saturday: 11 AM – 7PM
Sunday: 11 AM – 6 PM
Closed on Mondays and Public Holidays
Partners & Mucciaccia @ Scotts Square
Address: 6 Scotts Road, #01-06/07, Singapore 228209
T: +65 9118 0174 | F: +65 6604 6002
Open daily: 10 AM – 8 PM
Email: [email protected]
Website: http://partnersandmucciaccia.net/
---
Online magazine that promotes and markets Southeast Asia's established and emerging visual artists and it's art scenes. And a stepping stone for young aspiring visual artists to showcase their works to the world.
All author posts