When we talk about the commons and how these can be shared, what do we think about?
Or when someone speaks of creating an autonomous art space, does that just mean creating, curating or funding?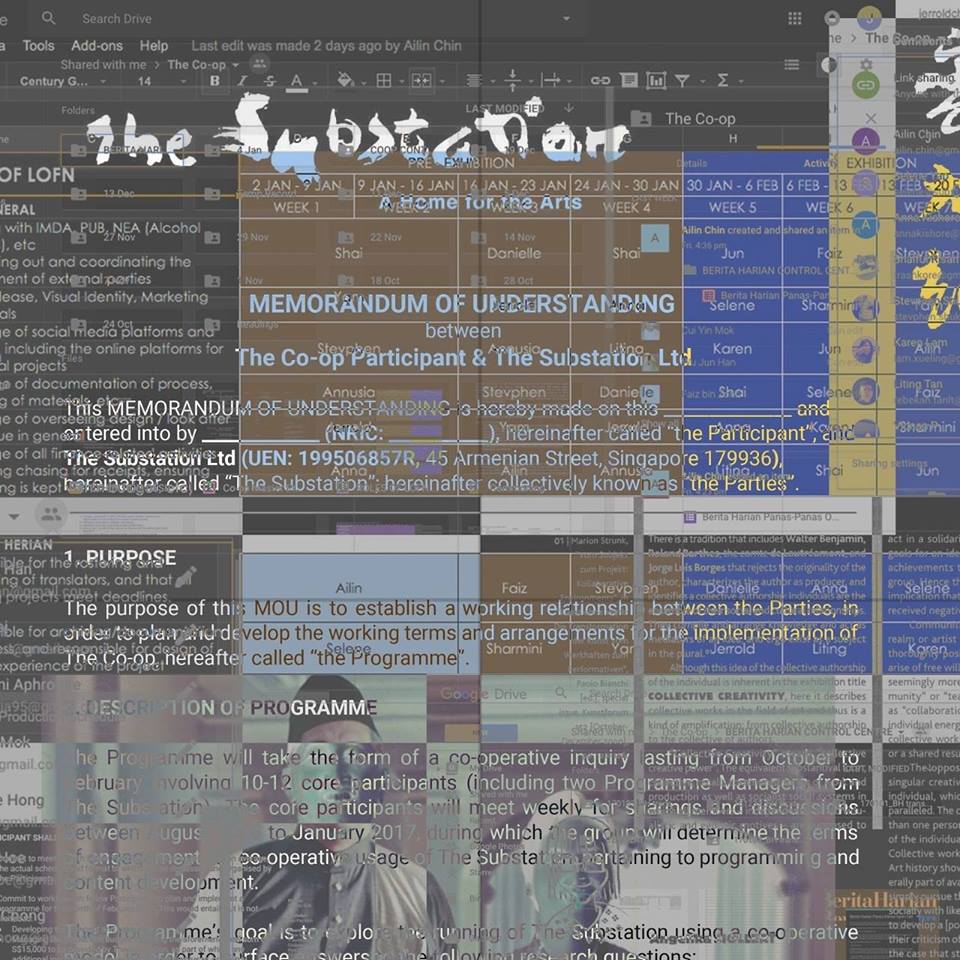 Introducing: The Off-Grid Autonomous Water Supply
Or because that's too long, Miss Ogre for short.
WHAT IS IT?
We want to explore resource commons, and we want to do it by constructing a crowd-built water collection and purifying system. We also want it to function as a social space in The Substation during the month of February – as part of The Co-op (http://www.substation.org/coop/)
HOW WILL IT LOOK LIKE?
The Water Supply "sculpture" will have two functions:
As a working water harvest-filtration system
As an object (or a series of objects) that creates a new social space for interaction (at the end of the line, the water can be a fountain, drinking corner, a fish tank etc or even a public shower facility.
The system consists of three general sections:
Water collection parts
Water treatment parts
Water usage parts
Note: Parts need not be structurally "linear". The complete system need not be built all at once and can be progressive.
WHERE ARE WE GOING TO GET ALL THESE MATERIALS?
Within the neighbourhood
Donations
Disposed materials from construction sites
On the street
WOULD YOU LIKE TO BE PART OF THIS?
We're looking for local artists working with public spaces, engineers sans borders, community greenies, brownies, researchers, DIY Uncles, citizen scientists, bio-hackers, student volunteer construction groups, the NParks team, filtration systems suppliers, rain shamans………well you get the drift.
If you're a natural KPO with design/engineering background, or have a love for tinkering, contributing and constructing a crowd-sourced project, we would love you to come on board as a volunteer, consultant or sponsor!
WHAT HAPPENS NEXT (FEB 2017)?
Building workshop invitations will be sent to all interest parties
Sub-sections to be built separately from each other and assembled later
Installation and final workshop
Sub-programmes and further tinkering of systems
FOR THOSE INTERESTED, please fill in the form below:
https://docs.google.com/forms/d/e/1FAIpQLSdLGD8DbVSvrk2xtRff2C3BvHyjcq2IS13AbP7muCAINF-Vog/viewform?c=0&w=1
For further inquiries, PLEASE CONTACT!
Faiz Bin Zohri at [email protected]
---
Online magazine that promotes and markets Southeast Asia's established and emerging visual artists and it's art scenes. And a stepping stone for young aspiring visual artists to showcase their works to the world.
All author posts