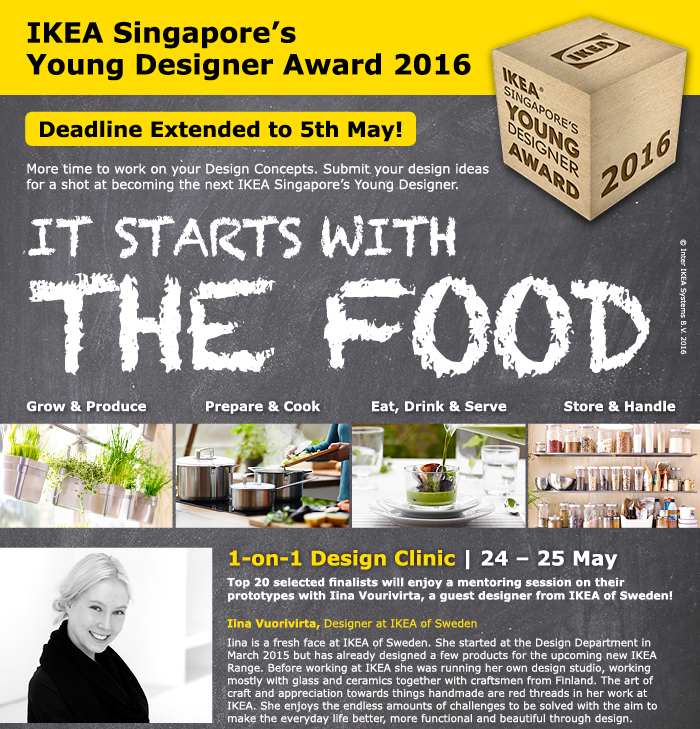 According to the IKEA Life At Home 2015 survey conducted in Singapore, one in four feel bad about the amount of food thrown away each week, and 41% never eat in the kitchen or dining room on weekdays.
In light of these trends, the IKEA Young Designer Award 2016 aims to look for ideas that make food-related activities at home easier, inspiring and enjoyable for people. Therefore, the competition's theme this year is "It Starts with the Food".
Tertiary students are invited to submit their best ideas for furnishing solutions and products by 5 May '16 via IKEA.sg/YDA. The top-prize winner will be awarded a $1,500 cash prize and a trip to IKEA of Sweden.
---
Online magazine that promotes and markets Southeast Asia's established and emerging visual artists and it's art scenes. And a stepping stone for young aspiring visual artists to showcase their works to the world.
All author posts