Youths will be challenged to level up their passion and "Stage Up" for SHINE Festival 2016 from 1-3 July. Anchoring on the theme, "Your Next Stage," youths will fulfill their aspirations and showcase their talents in the most vibrant and energetic festival in the Youth month of July.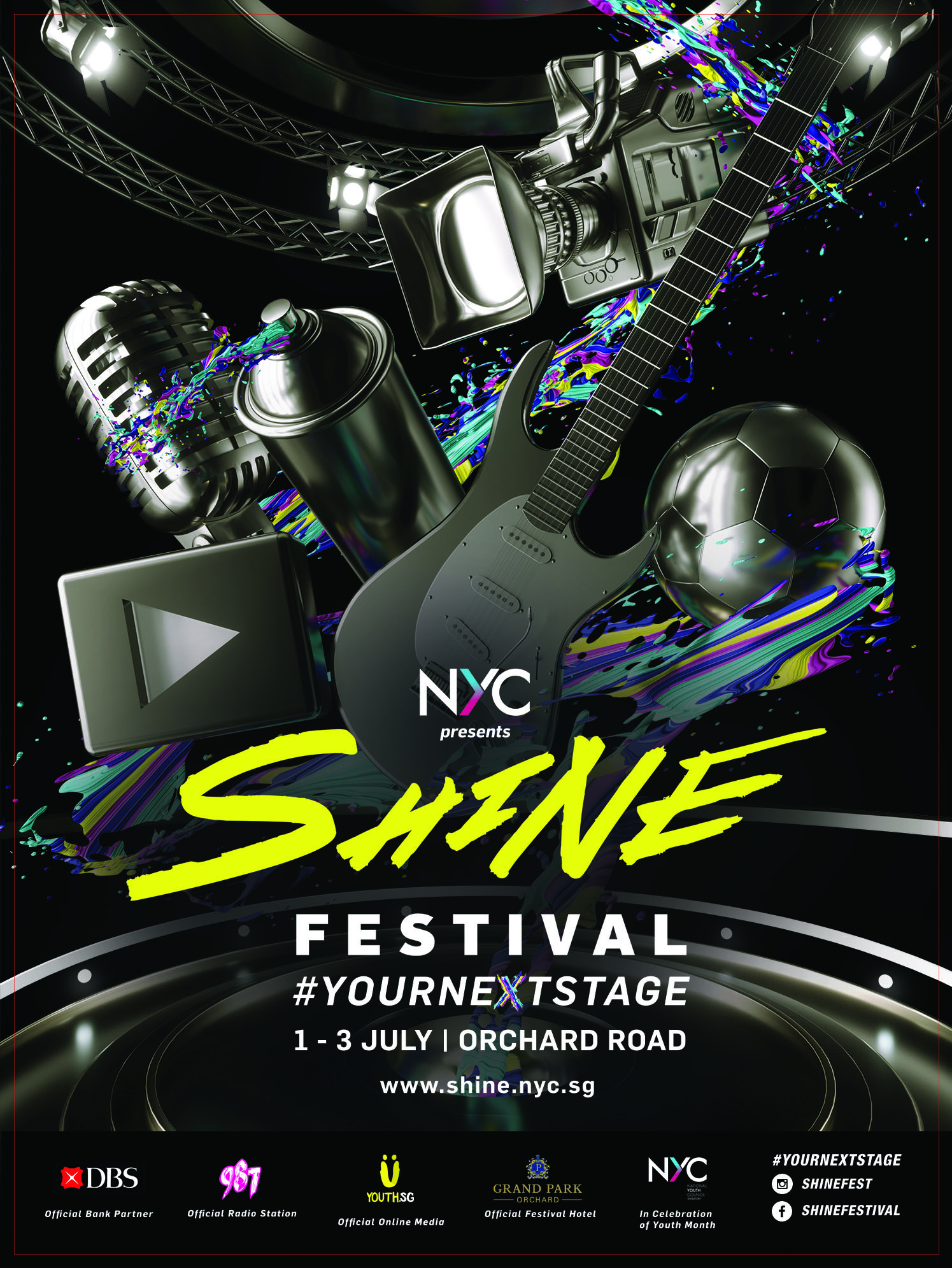 This year, the 11th edition of SHINE Festival debuts exclusive youth-centric experiential zones with exclusive discounts and activities on Festival Street and Festival Village which stretches across the Orchard belt from *SCAPE to ION Orchard. With more than 60 pop-up stalls such as the Art Market by The Local People, fringe activities like Fashion Silk-screening, Marble Painting and Community Wall Mural, as well as an extensive list of food trucks on-site, youths will be able to immerse themselves fully in an all-encompassing festival experience.
Also new to SHINE Festival this year is the interactive media pillar, adding on to the unparalleled feast of music and dance, urban sports, urban art and pop culture in the three-day festival. See how art, music, sports and technology collide through carefully-curated exhibitions, installations and performances, put together by Singaporean youths through a first-of-its-kind integrated SHINE x *SCAPE Talent Development Programme.
These activities have been specially curated to foster engagement, provide platforms for youths to express themselves and their talents, as well as recognise their achievements in fulfilling their aspirations.
Lastly, youths can also look forward to a spectacular line-up of both international and local crowd-pleasing acts, including international singer and rapper Jay Park who will be sharing the stage with Festival veteran, local rapper and songwriter ShiGGa Shay on Festival ground.
SHINE Festival is organised by the National Youth Council (NYC).
For more information and regular Festival updates, please visit shine.nyc.sg.
Event Info: Event: SHINE Festival 2016
Dates: 1 – 3 July 2016
Venue: Orchard Road, from *SCAPE to ION Orchard
---
is an online showcase and magazine covering Southeast Asia's established and emerging visual artists and art scenes.
All author posts