Sundaram Tagore Singapore and curator Gary Ross Pastrana present Street Mining: Contemporary Art From the Philippines, an exhibition of cutting-edge work by eight artists from the Philippines who use painting, sculpture, installation, photography and video to create personal narratives influenced by the colorful, chaotic streets of Manila and beyond.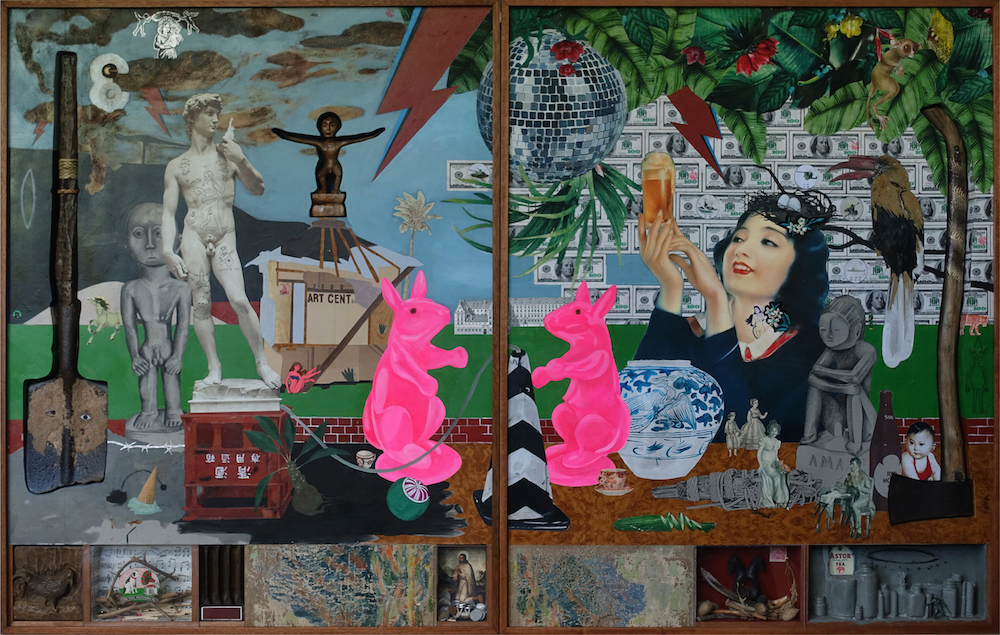 On view will be work by artists Poklong Anading, Louie Cordero, Vic Balanon, Nona Garcia, Kawayan De Guia, MM Yu and the collective known as Broke, a collaboration of Jeremy Guiab and Gary Ross Pastrana.
Kawayan De Guia, Nature of Currency (diptych), mixed media, 54 x 84 inches/137.16 x 213.36 cm. Image courtesy of the artist and Sundaram Tagore Gallery.
Exhibition title: STREET MINING: CONTEMPORARY ART FROM THE PHILIPPINES
Exhibition dates: January 20 to March 2, 2018
Opening reception with the curator: Friday, January 19, 7 – 9pm
Venue: Sundaram Tagore Singapore
Contact us: +65 6694 3378 / [email protected]
---
Online magazine that promotes and markets Southeast Asia's established and emerging visual artists and it's art scenes. And a stepping stone for young aspiring visual artists to showcase their works to the world.
All author posts