Bhavna Shivayogimath's debut solo exhibition, The Topless Liberation Front explores issues of the female identity such as self-expression, sisterhood, and diversity employing a multi-coloured palette and drawing references from pop culture and advertisement.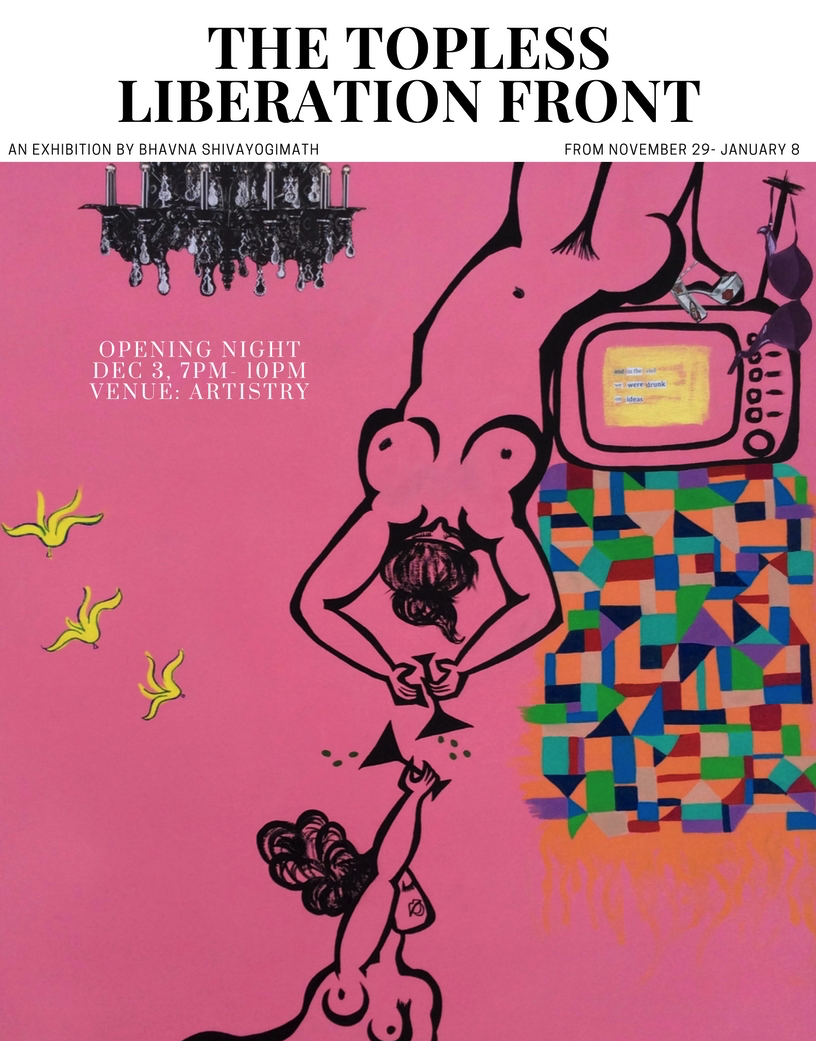 The relationship between theme and image using humour as a conduit is a central component of Shivayogimath's work. Playfulness punctuates the tone of the exhibition by using punch line–esque titles and wordplay. Her pieces seek to create a dialogue with the viewer through the inclusion of a woman's perspective, with honesty and moxie.
Shivayogimath's light-heartedness is a device that allows viewers to encounter the works more directly, in a way they can easily understand and respond to. This exhibition intends to use humour to grasp the audience's attention and invite them to see beyond the joke and enjoy the nuance and depth of the subject matter.
Date: 29 November 2016 – 8 January 2017
Venue: Artistry, 17 Sungai Pinang, Singapore 199149
---
is an online showcase and magazine covering Southeast Asia's established and emerging visual artists and art scenes.
All author posts