Born in 1990 in Singapore, Danielle Tay graduated from the Slade School of Fine Arts, University College of London, UK in 2014. Uncertain Discoveries is Danielle's first solo at Chan + Hori Contemporary after participating in UNTAPPED EMERGING, the galleries' affiliate program with the Visual Arts Development Association Singapore (VADA).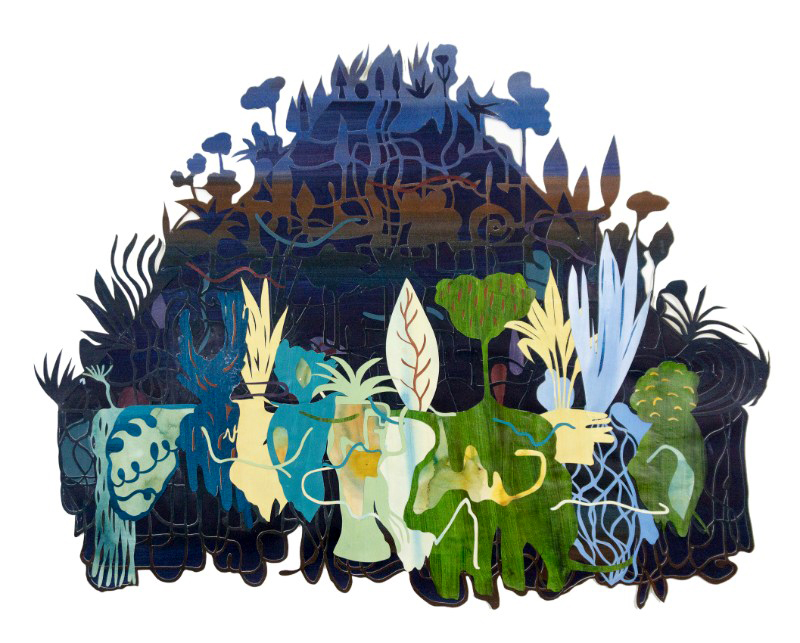 Evoking intimate episodes with an inquisitive mind like that of an explorer, the artist reconstructs experiences, memories and lived spaces through visual conventions. Her art-making process embraces a varied and at times, tedious passages of retrospection and multiplication. Each artwork might commence as drawings on paper, then possibly replicated with paints on paper or canvas. Each motif and composition is later appropriated and reconstructed with paper cut-outs. If resolution is still not achieved, these processes could be repeated or extended with cut and painted wood, metal or plastic.
These varied processes demonstrate an underlying philosophy behind Danielle's preoccupation. They resemble the many ways we often unconsciously learn and engage with daily encounters. However, what we assume or are informed with might not necessarily correspond with what we experience and discover in person. And whenever we go through something overwhelming or witness incidents beyond science and logic, we recede to spiritual and meta-reasoning.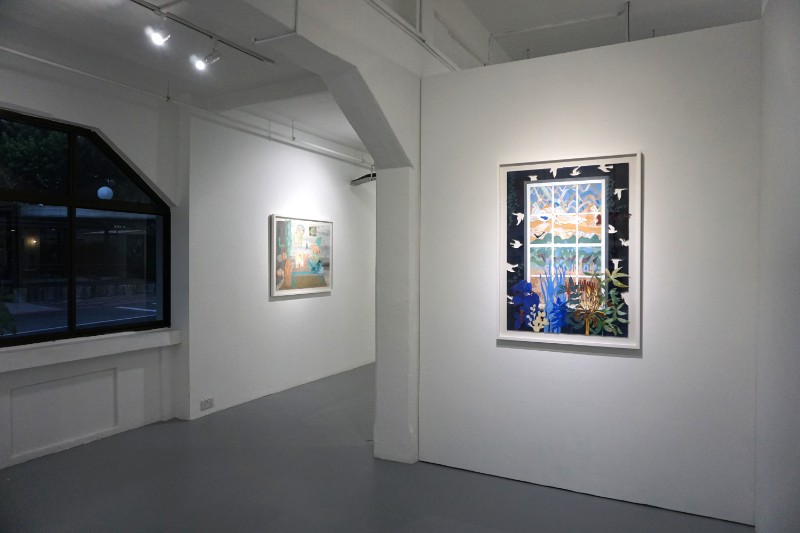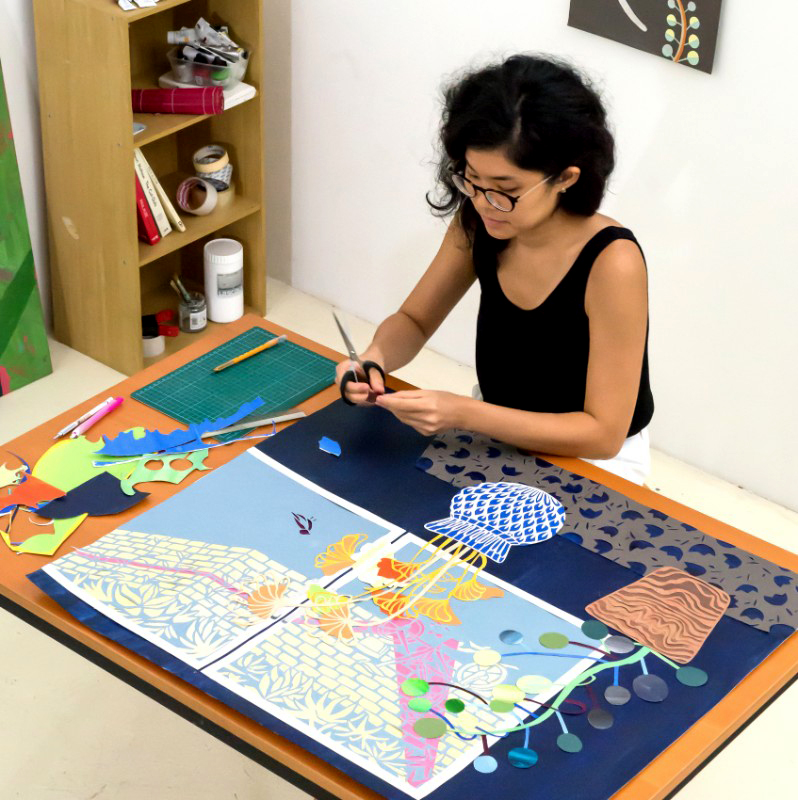 Uncertain Discoveries demonstrates an artistic approach in reevaluating and rediscovering, a heightened method and habit of human questioning, reviewing and recording otherwise instinctive, transitory fascinations and responses to grey areas of our physical world.
Written by Khai Hori
Exhibition Period:
12 Oct – 5 Nov 2017
Artist Talk: 21 Oct 2017, Saturday, 2pm
Venue:
Chan + Hori Contemporary
6 Lock Road Gillman Barracks
#02-09 Singapore 108934
Opening Hours:
Tuesdays – Sundays: 11.00am – 7.00pm
Closed on Mondays and Public Holidays
Tel: +65 6338 1962
Email: [email protected]
Website: https://www.chanhori.com/
Facebook: https://www.facebook.com/chanhoricontemporary/
Instagram: http://instagram.com/chanhoricontemporary/
---
Online magazine that promotes and markets Southeast Asia's established and emerging visual artists and it's art scenes. And a stepping stone for young aspiring visual artists to showcase their works to the world.
All author posts