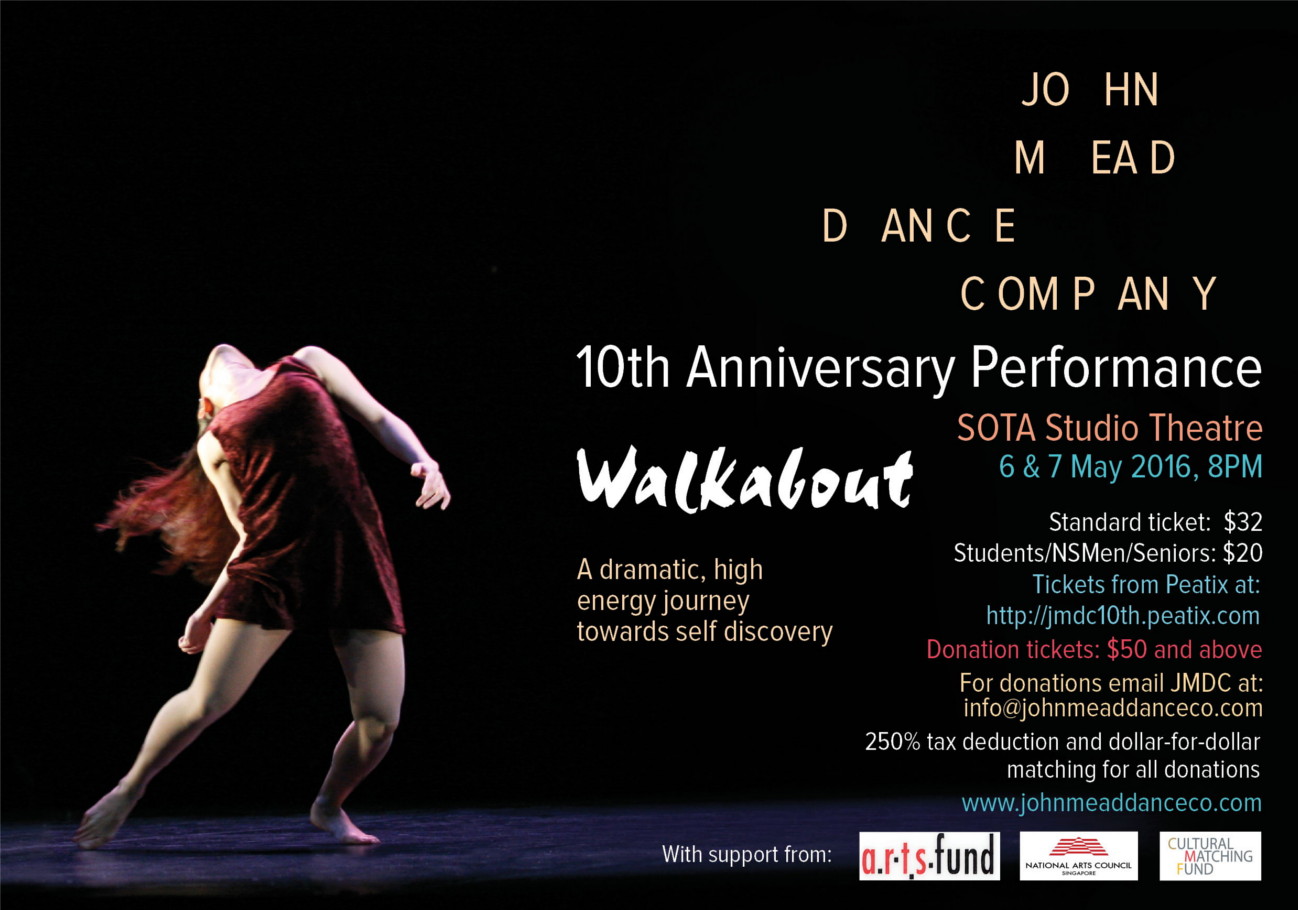 Choreographed by Artistic Director, John Mead, Walkabout shares fundamental premises with the Australian Aboriginal coming of age ritual of the same name in which young adolescent boys spend six months alone in the wild fending for themselves and learning self-survival skills as a pathway for reaching maturity.
Rather than parroting or expropriating this important cultural ritual from Australian aboriginal culture, JMDC's Walkabout shares its more universal meaning – the discovery of self through the vicissitudes of the struggle for survival. The choreographer draws insightful parallels between this ancient ritual and the need for present day people to take the time to journey toward awareness, acceptance and celebration of self in an increasingly public world.
Walkabout will surely enthral audiences with the vivacity of the JMDC dancers and the sensual imagery created through the choreography.
John Mead Dance Company presents,
Walkabout
Date: 6 & 7 May 2016
Time: 8pm
Venue: SOTA Studio Theatre
Standard Ticket: $32
Students Ticket: $20