In 1987, 22 people were arrested by Singapore's Internal Security Department, and accused of being involved in a Marxist conspiracy.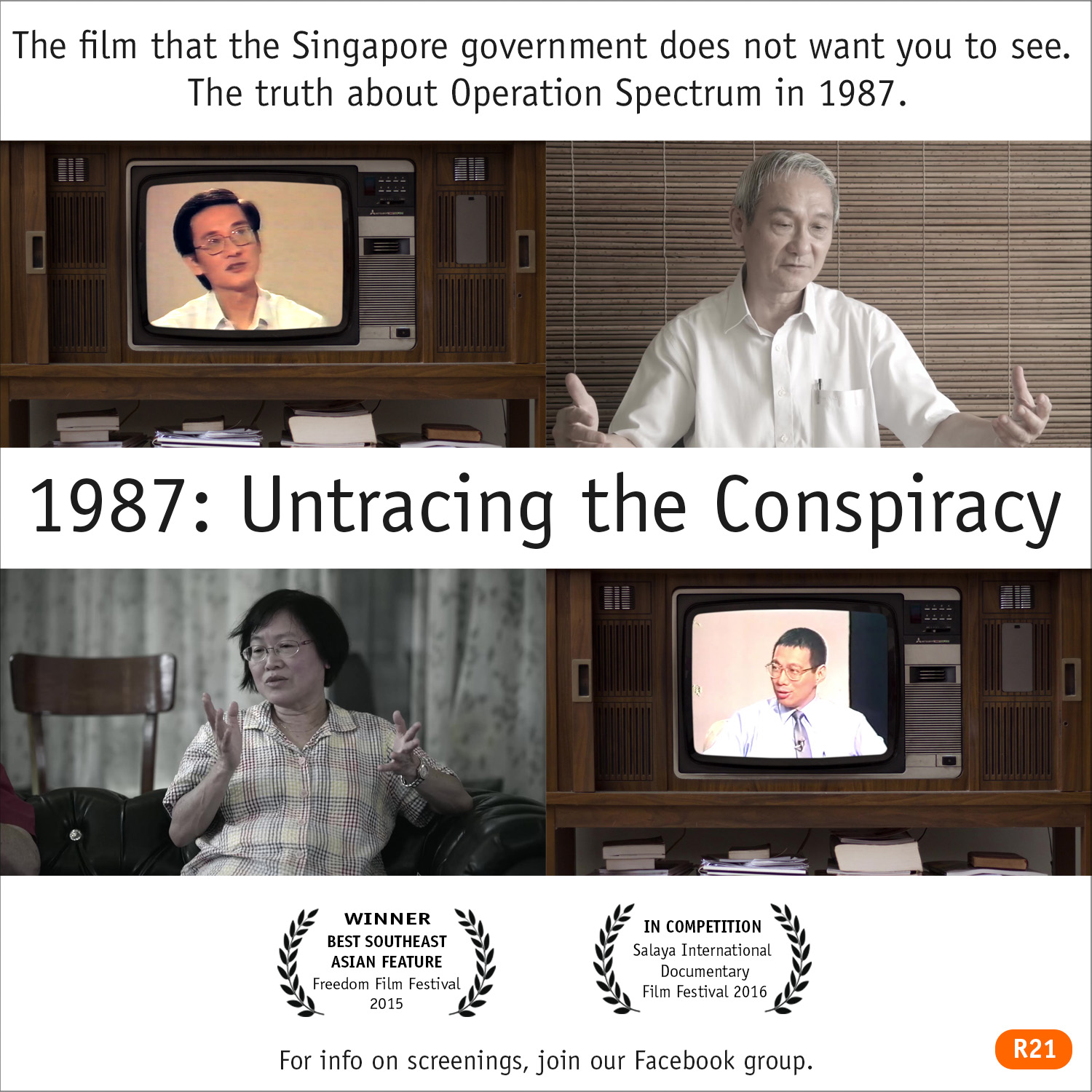 Featuring interviews with ex-detainees and political exiles, the film focuses on the first 30 days of their ordeal. The ex-detainees describe in detail the physical and psychological torture techniques used by their interrogators.
This ignoble history of the Internal Security Act is a damning indictment of how detention without trial is not just a special kind of law, but a suspension of law.
Winner of the Best Southeast Asian Feature at Freedom Film Festival 2015.
The film has been rated R21 by the Media Development Authority.
Screenings are scheduled at The Projector on Sat, 21st May, 2.30 pm and Wed, 1st June, 8 pm.
Updates on further screenings of the film.
Interview with filmmaker.
---
is an online showcase and magazine covering Southeast Asia's established and emerging visual artists and art scenes.
All author posts