Ranging from the semi-abstract urban landscapes of Ang Ah Tee to the realist-impressionist rural landscapes of Tan Choh Tee, Enchanting Landscapes features over 20 notable landscape scenes by 6 local artists. The exhibition also includes two Guilin landscapes in oil completed in 1975 by pioneer artist and art educator, Chen Jen Hao.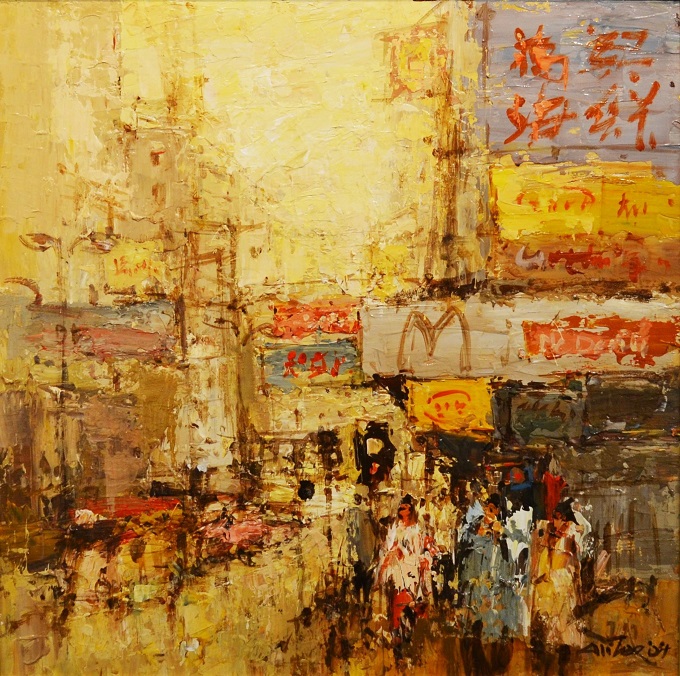 The art of Chinese landscape painting evolved into an independent genre by the time of the Tang Dynasty (618 – 906). Although not formalised as a genre in the Western world till the 16th Century, the tradition of landscape painting easily dates back to ancient times when the Greeks and Romans first began creating wall paintings reflecting landscapes and gardenscapes. As times and cultures evolved, how would this classical subject matter translate in the artistic expressions of these Singapore artists who were trained in both Chinese and Western art practices?
Artists:
Ang Ah Tee
Chen Jen Hao
Eng Siak Loy
Ho Sou Ping
Tan Choh Tee
Zhu Hong
Exhibition Period: 22 – 30 July 2017
Time: 12 – 7pm(daily)
Venue: artcommune gallery (address below)
Contact Information:
artcommune gallery
231 Bain Street
Bras Basah Complex
#03-39 Singapore 180231
T: +65 63364240M: +65 97479046
www.artcommune.com.sg
---
is an online showcase and magazine covering Southeast Asia's established and emerging visual artists and art scenes.
All author posts