Noise Singapore is the largest youth arts platform in Singapore that aims to get young people aged 35 and below engaged in the arts and embrace their creative side. This year's edition will showcase a series of festival exhibitions and concerts at Capitol Piazza and Esplanade held from 13 August to 30 September.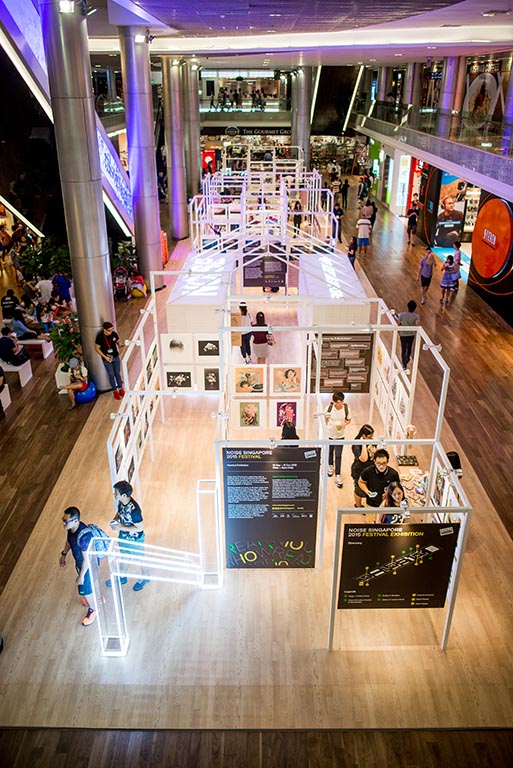 As a young artist, charting new ground and venturing into unknown territory is scary yet exciting. This flagship exhibition presents a curated showcase of original artworks and commissioned installations based on the theme 'Uncharted'. Explore new perspectives mapped out by local artists as you walk through hundreds of art, design, photography and music creations selected by the Noise Expert Panel. That's not all – catch live music performances by budding musicians on 13 & 20 August. Hang out at the exhibition at both the Outdoor Plaza as well as the indoor unit #01-23!
13 Aug: Strait Groove (3-3.30pm), StrangerFox (4-4.30pm) and Ffion Williams (5-5.30pm)
20 Aug: Jude Young (3-3.30pm), Jonathan Meur (4-4.30pm) and Maxime (5-5.30pm)
13 – 31 August 2016, 10.30am – 10.30pm
Capitol Piazza Outdoor Plaza & #01-23
---
is an online showcase and magazine covering Southeast Asia's established and emerging visual artists and art scenes.
All author posts