Walking on fences is not something that one associates with modern Singapore. Or maybe it is. Anyone who has lived here for a couple of years will have been sure to come across construction sites, fenced pavements, detours and diversions.
Geraldine Kang's solo exhibition at the Institute of Contemporary Arts Singapore, LASALLE College of the Arts (ICA Singapore) addresses these issues and more. Titled Still we Walk on Fences, the exhibition features an installation and seven photographs from Kang's previous series of works.
The most exciting part of the exhibition is without doubt the installation made up of corrugated zinc sheets (This way forward, 2015) which cover the floor and undulate and creak as you step on them. Moving from one work to another, you have to watch your step as it is easy to trip on the uneven sheets. The photographs on the wall, in contrast, are compellingly silent.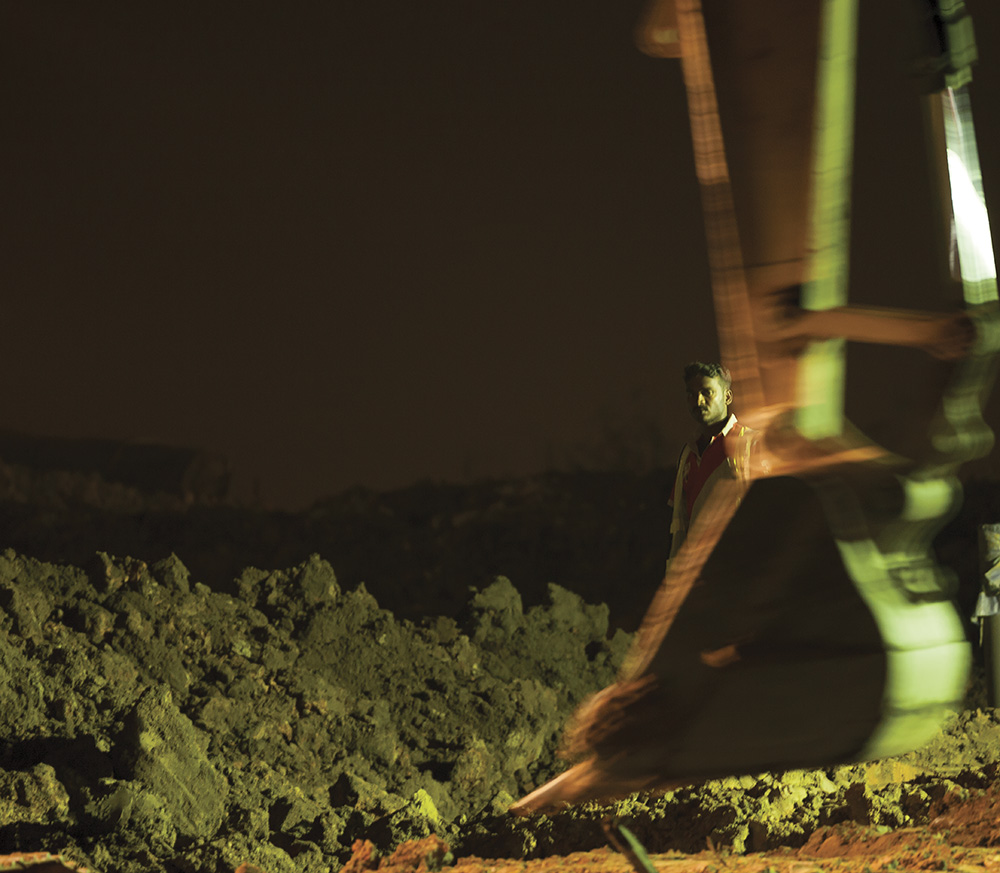 Walking down the gallery space, the first and last work you encounter is from Kang's 2014 series As quietly as rhythms go which examine the interaction between man, machine, land and labour in Singapore. The prints are mounted on white aluminium rails as these remind the artist of the construction work that is a constant feature of Singapore's landscape.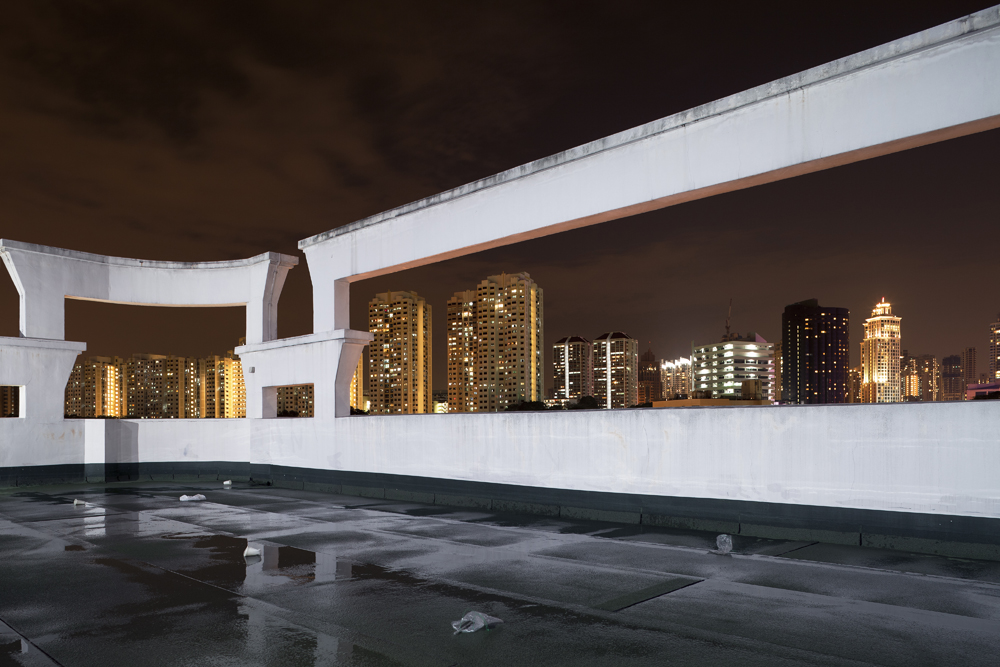 Three photographs are from Kang's on-going series of work titled This city by any other name (Would smell just as white) (2012 – In progress). The images are of quiet physical spaces in Singapore each with an intervention in white. Kang's blogsite (http://geraldinekang.weebly.com/this-city-by-any-other-name-would-smell-just-as-white.html) explains that "the colour white was chosen for its varying (and contrasting) connotations, and inescapably, for its political associations with the State. A broader understanding of the forces negotiating social space is evoked, and underlying that, a consideration of the very ideas of progress, home and our relationship with land itself".
The exhibition tackles important issues' regarding the island's changing landscape, both in terms of people and environment. However, those who are not familiar with the artist and her oeuvre may find it challenging to understand. The exhibition runs through July 28, 2015.
All images, courtesy the artist.
Institute of Contemporary Arts Singapore
Project Space LASALLE College of the Arts
Opening Hours: 12pm – 7pm, Tue to Sun
Closed on Mondays and public holidays
Free admission
---
Durriya Dohadwala is an independent writer on contemporary Asian art and culture. She is also a docent and enjoys facilitating the decoding of contemporary Asian art.
All author posts