Since the beginning of time the sea has always fascinated and terrified mankind. The bringer of sustenance, bounty, death and disaster, the sea has bred all sorts of myths in order to attempt to explain its mysterious depths.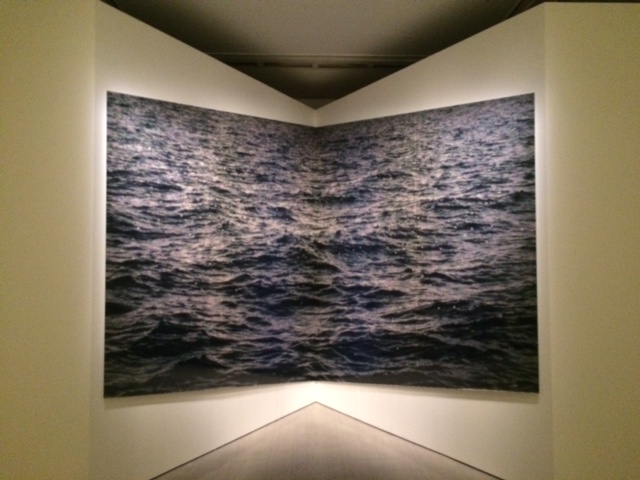 In light of the advances in air and railroad travel, the long journeys over sea, to some, may seem like a distant memory. However, today we see the reoccurrence of this theme from the safety of our televisions as a new Odyssey is re-enacted by migrants around the world, embarking once again on treacherous journeys over sea.
Thankfully, I was already prepared for this journey as Artitute was fortunate enough to be invited to a private preview to this fascinating exhibition.
The exhibition consisted of commissioned artworks, artist loans, works from the Singapore Art Museum's permanent collection and loans from the Republic of Singapore Navy Museum's collection.
Our tour of the exhibition began with the "Research Room" which contains maritime artefacts such as searchlights, books, maps and obviously the all important compass.
One of the installations that resonated with me, was found in the first segment of the exhibition. Created by Singaporean artist, Wyn-Lyn Tan, her work titled Adrift consisted of a time-lapse video, that portrayed an intimate yet distant encounter with the Arctic landscape which she captured from the porthole of her cabin as she undertook a 16 day journey across the Arctic Circle.
Also featured in the exhibition was, Passage III Project, which was conceived by the married couple, Alfredo and Isabel Aquilizan after their move to Australia from their native Philippines. The piece they put forward highlights the tradition of "Balikbayan," which is the practice of sending back boxes of items to love ones. The voyage, the travel, the love and yearnings that these packages express reverberate throughout the whole of the Filipino culture. Incorporating the boxes into a large ship, this is a communal piece, that touches on the loneliness that is sometimes felt in travel.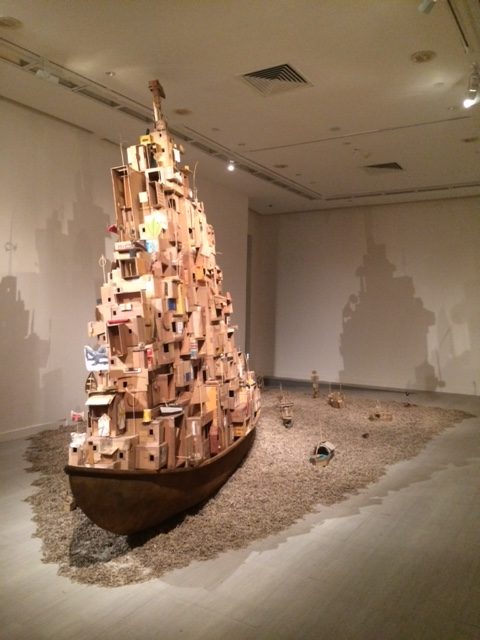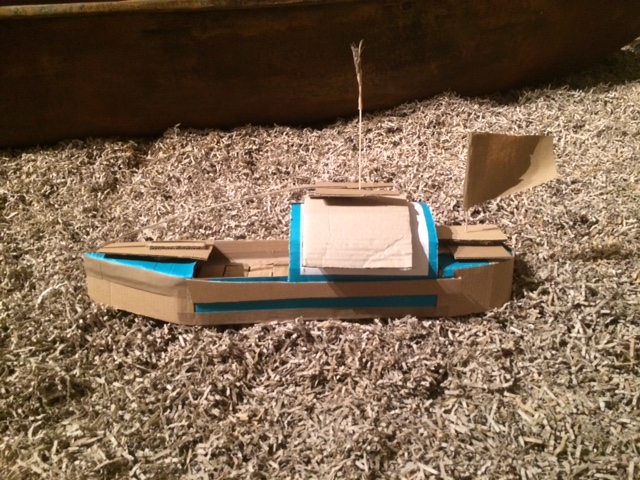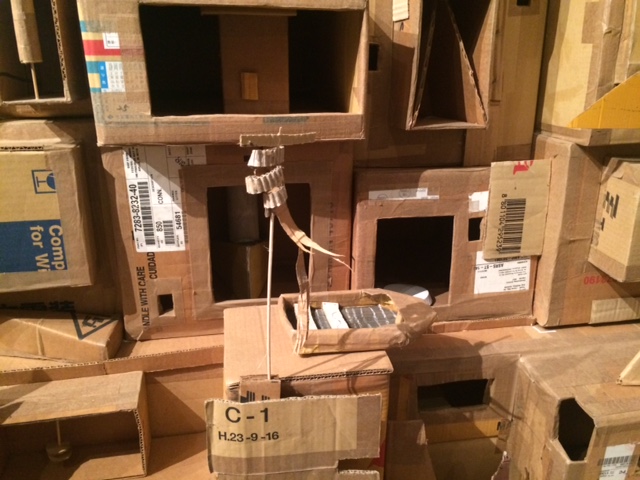 In the last room of the exhibition were 2 works created by the South Korean artist, U – Ram within a dimly lit room. One of the pieces titled Una Lumino Callidus Spiritus was a robotic floral-like sculpture that reacted to motion and would slowly bloom as its light eerily illuminated the darkened room. U-Ram with his past history in the robotics industry has managed to create a great masterpiece and perhaps that is why SAM has not put any seating in this last room as I myself, would have gladly spent more time as I savoured the end to this lovely Odyssey.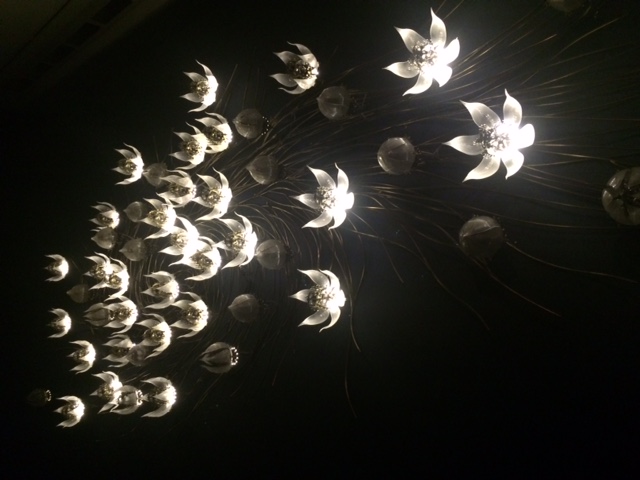 Public and Educational Programmes
To compliment the exhibition, there will be a series of public and educational programmes, including artist and curator tours of the exhibition and workshops conducted by the Republic of Singapore Navy.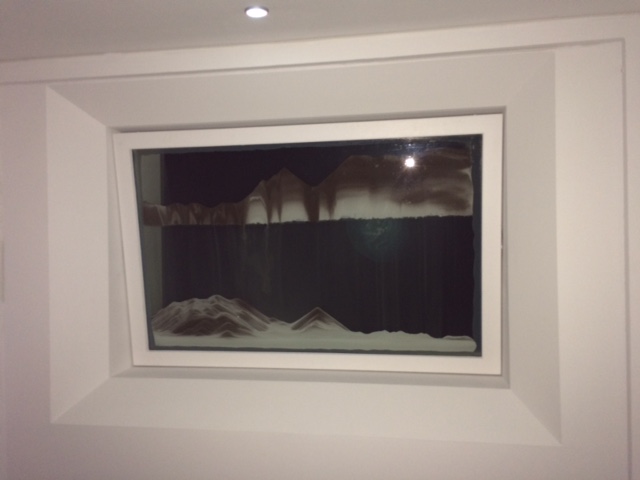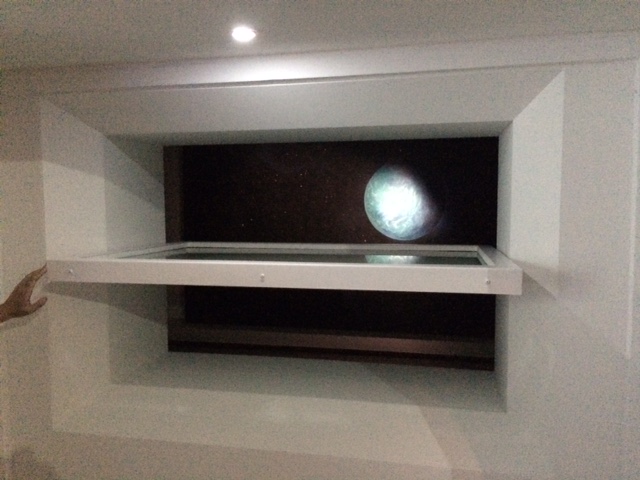 Odyssey: Navigating Nameless Seas 
EXHIBITION:             
Odyssey: Navigating Nameless Seas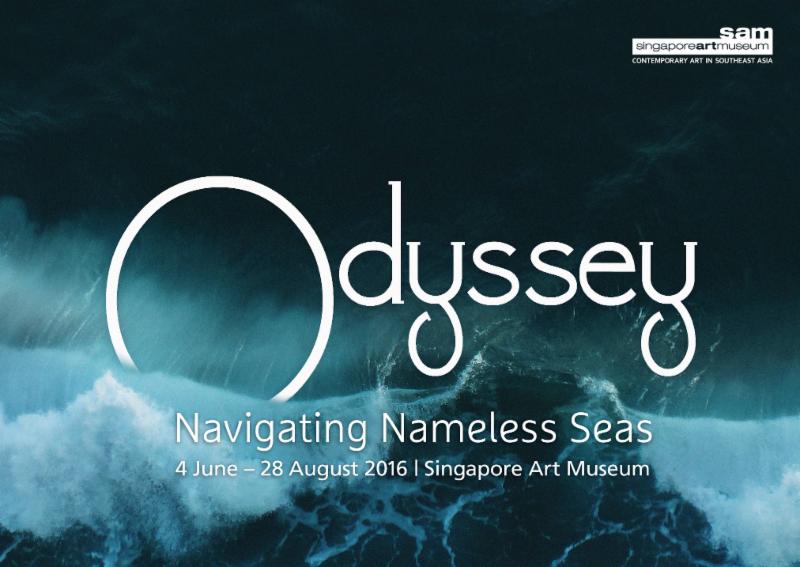 EXHIBITION VENUE: Singapore Art Museum,71 Bras Basah Rd, Singapore 189555 

DATES:                        4 June – 28 August 2016
ADMISSION FEES:
 Standard*
 – Adults
 $10
 – Students (with valid student pass)
 $5
 – Senior citizens (60 years and above with valid ID)
 $5
 – Children under six
 Free
 – Groups of 20 or more
 20% off standard adult admission charges
 Singaporeans and permanent residents
 Free
 Free admission to SAM every Friday from 6.00 pm to 9.00 pm and on Open House days
OPENING HOURS:
Saturdays to Thursdays | 10.00am to 7.00pm  (Last admission at 6.15pm)
Fridays | 10.00am to 9.00pm
---
Self-confessed art addict Saskia Joosse started to deal with art to fund her art addiction, which eventually opened her gallery, Pop and Contemporary Fine Art. Given her passion for art, Saskia helps to infect everyone she meets with that same boundless enthusiasm.
All author posts