Sundaram Tagore Singapore is pleased to present a retrospective of iconic images by renowned Magnum photographer Hiroji Kubota. More than one hundred of the artist's photographs will be on view including color dye-transfer prints shot between 1978 to 2003 and black-and-white platinum prints from 1961 to 1989. His images range from meditative scenes of Burmese monks at Myanmar's sacred golden rock to candid portraits of North Korean youth learning to sing.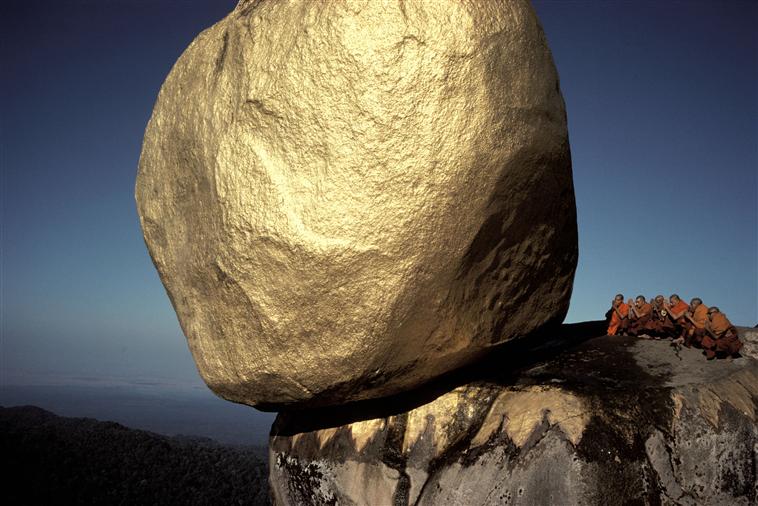 Rooted in his experience of Japan, ravaged by destruction and famine at the end of World War II, Hiroji Kubota's work is characterized by a desire to find beauty and honor in human experience. He was born in Tokyo in 1939 and began his career assisting Magnum photographers René Burri, Burt Glinn and Elliott Erwitt on their visit to Japan in 1961 before becoming a Magnum photographer himself. Over a span of more than five decades, he produced major bodies of work on the United States, Japan, China, North and South Korea and Southeast Asia.
This exhibition offers an extraordinary opportunity to view Kubota's collection of color images produced with a rarely used technique that is impossible to duplicate today. During his talk, the artist will speak about this unique process. He will also share his experiences shooting across Asia and photographing in such isolated countries as North Korea.
Pictured: Hiroji Kubota, Kyaiktiyo, Burma, 1978, dye-transfer print, 20 x 24 inches/50.8 x 61 cm © Hiroji Kubota/Magnum Photos
Title: Hiroji Kubota: Photographer
Event Type: Exhibition
Event Organiser: Sundaram Tagore Gallery
Event Address: 5 Lock Rd, 01-015 Gillman Barracks, Singapore 108933
Email: [email protected]
Website: www.sundaramtagore.com
Phone: 66943378
Event dates: Thursday June 2 – Sunday July 1, 2017
Event times: Tuesday – Saturday, 11am – 7pm, Sunday 11am – 6pm, closed Monday and Public Holidays
---
is an online showcase and magazine covering Southeast Asia's established and emerging visual artists and art scenes.
All author posts