Born and raised in Singapore, Tan Oe Pang is a leading contemporary multi-disciplinary artist with diverse approaches to art making. His early notable works include the highly idiosyncratic "Tropical Rainforest" series of paintings that were articulated in a vigorous style; emblazoned with elaborate brushwork of vivid colours and a predominance of dramatically bold strokes. The combination of techniques was used to accentuate the vitality and primitive characteristics of the tropical rainforest in the distinctive region. Coupled with a deeper perception of spatial composition and an expanded worldview, the artworks by Oe Pang have evolved subsequently since year 2000. This has led to a gradual shift in emphasis towards depicting his subjects in their most natural and purest forms; he eliminates superfluous details with incisive brushwork, moving from intricate to concise expression in his recent works.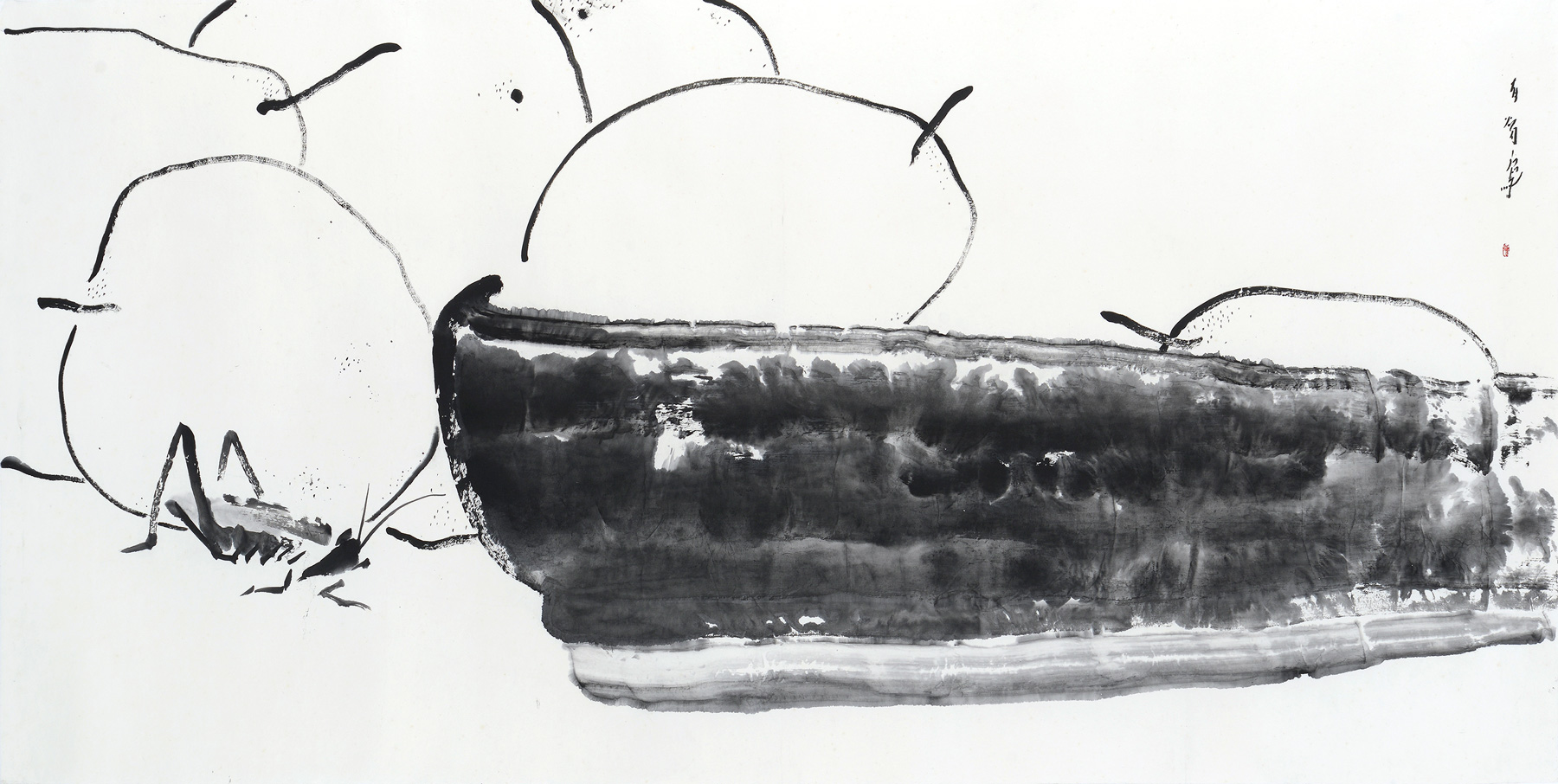 From 13 November 2017 to 31 January 2018, Sky One Art Gallery proudly presents Less is More – The Minimal Art of Tan Oe Pang. This solo exhibition will continue into the new year, featuring 30 pieces of minimal art which include 20 Chinese ink and 10 oil paintings. Having a strong foundation in the techniques of Chinese ink painting, together with a careful observation of the world around him, the mindful Oe Pang created a series of minimal yet evocative artworks delineated in reduced brush strokes that conveys a sense of childlike simplicity. He seeks to add a new dimension to common subjects such as still life, trees, animals, insects and human figures through his abstract austere compositions. Despite the minimalist presentation, individual prominent features of the subjects are highlighted and enlivened by sprightly variety within the brushwork.
"In terms of Art, being concise and minimal will give a sense of magnificence. It allows greater flexibility and widens the scope for aesthetic appreciation. Conciseness is not equal to simplicity; conciseness is executed in simplified forms which evince depth and substance, whereas simplicity refers to weak forms and superficial ideas," says Oe Pang. There are large areas of sparseness shown in his minimal art; they intertwine with varied ink tonalities to leave room for the viewers' imagination.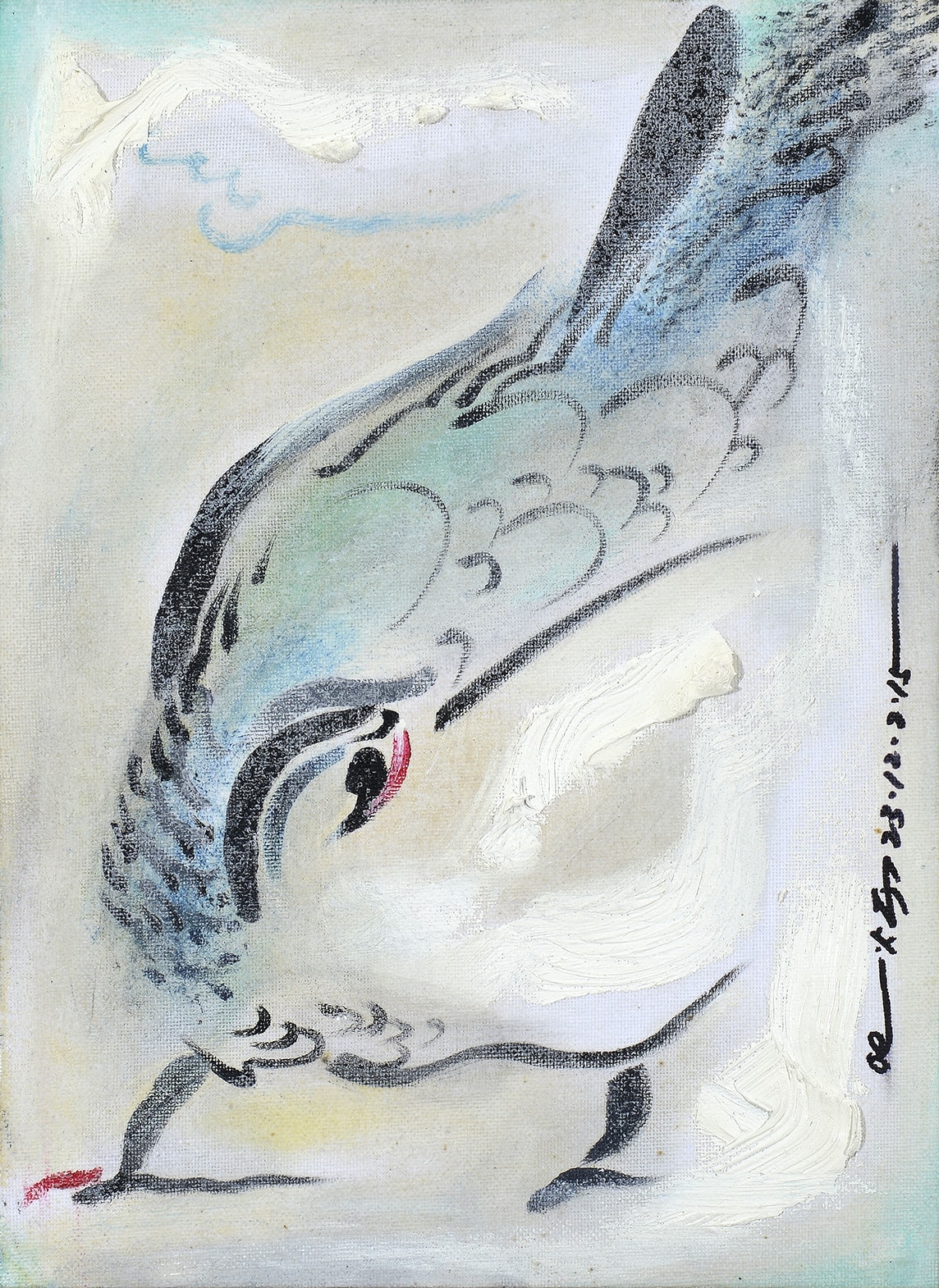 Besides Chinese ink artworks, Oe Pang will make his debut showcase of oil paintings at the gallery. Oe Pang's oil works were created with an innovative integration of western painting tools and materials; together with techniques and concepts of Chinese ink painting. He does not make drafts but applies basic colours such as blue, red, yellow, black and white directly onto the canvas. By distilling and combining the essence of both western and eastern art practices, he reinvents the approach to "Oil Painting" and presents his intriguing unique creation of the "Chinese Oil Painting" series.
Journeying from a vibrant to a subtle rendition, Oe Pang only depicts the essential elements to evoke the primordial nature of his subjects with his modest brushwork. His series of minimal artworks expresses subtlety and depth that will repay repeated viewings.
Exhibition Title: Less is More - The Minimal Art of Tan Oe Pang
Exhibition Period: 13 November 2017 – 31 January 2018
Opening Hours: Monday to Friday, 11am to 6:30pm
Saturday, 11am to 6pm
Sunday & Public Holiday – Closed
Contact Number: +65 6444 9364
Email: [email protected]
Website: www.skyoneart.com
Venue: Sky One Art Gallery
Breadtalk IHQ, 30 Tai Seng Street, #09-02, Singapore 534013
---
Online magazine that promotes and markets Southeast Asia's established and emerging visual artists and it's art scenes. And a stepping stone for young aspiring visual artists to showcase their works to the world.
All author posts