It was a night of magic, opulence and dreams on the 29th October. You might think that you have stepped into the set of the Crazy Rich Asian movie, but guests at the grand opening of The Crown of Prosperity and Elegance by Master Yun Long Zi, at the Chijmes Hall were awed by the perfect match of elegance, charm and abundance, where beautiful peacocks danced, flourished and glowed under its grandeur of the 19th Century chapel.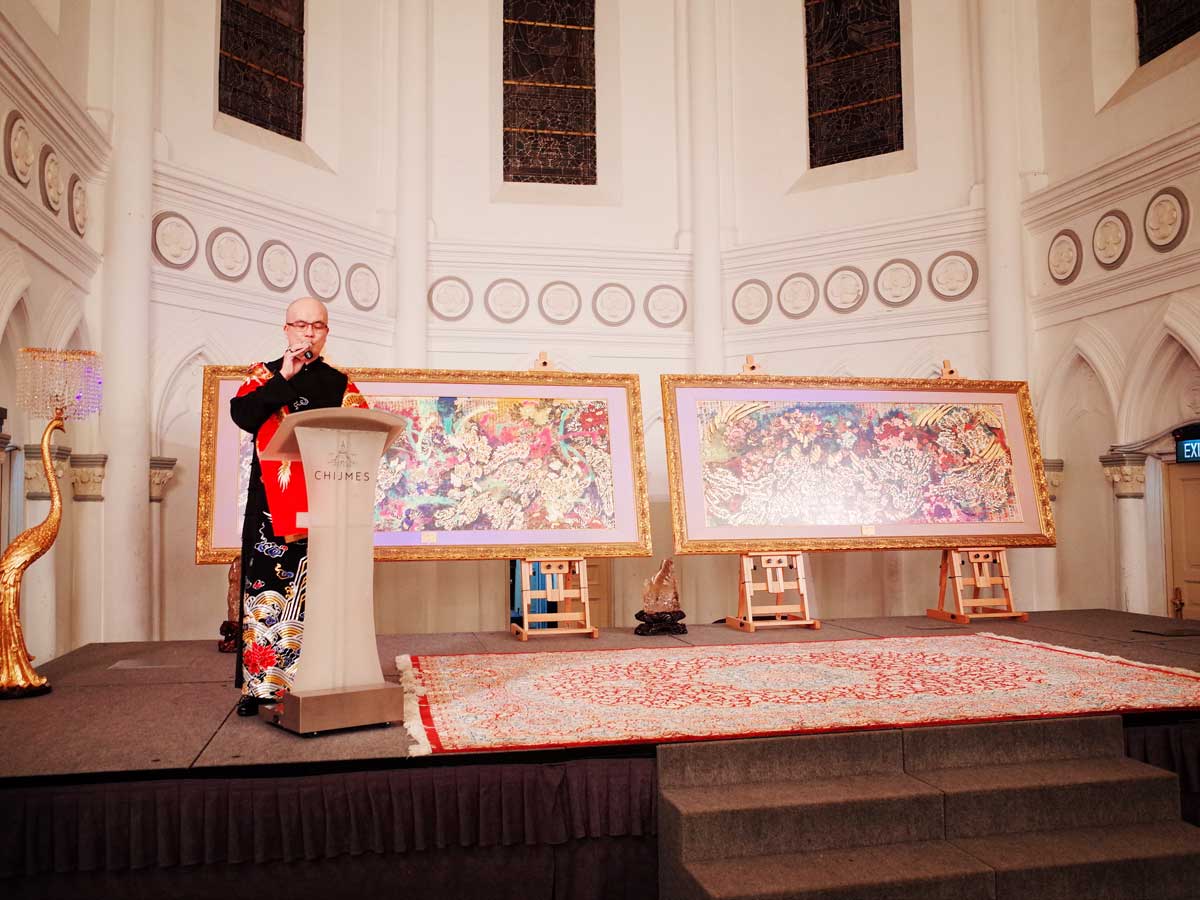 Lotus On Water presents "The Crown of Prosperity and Elegance". The 2 days exhibition showcased 46 pieces of paintings, including 2 mega majestic masterpieces, measuring 3m x 2m, which cost $6.8 million each and Emeritus Master Yun's latest creation of magical Chinese fans.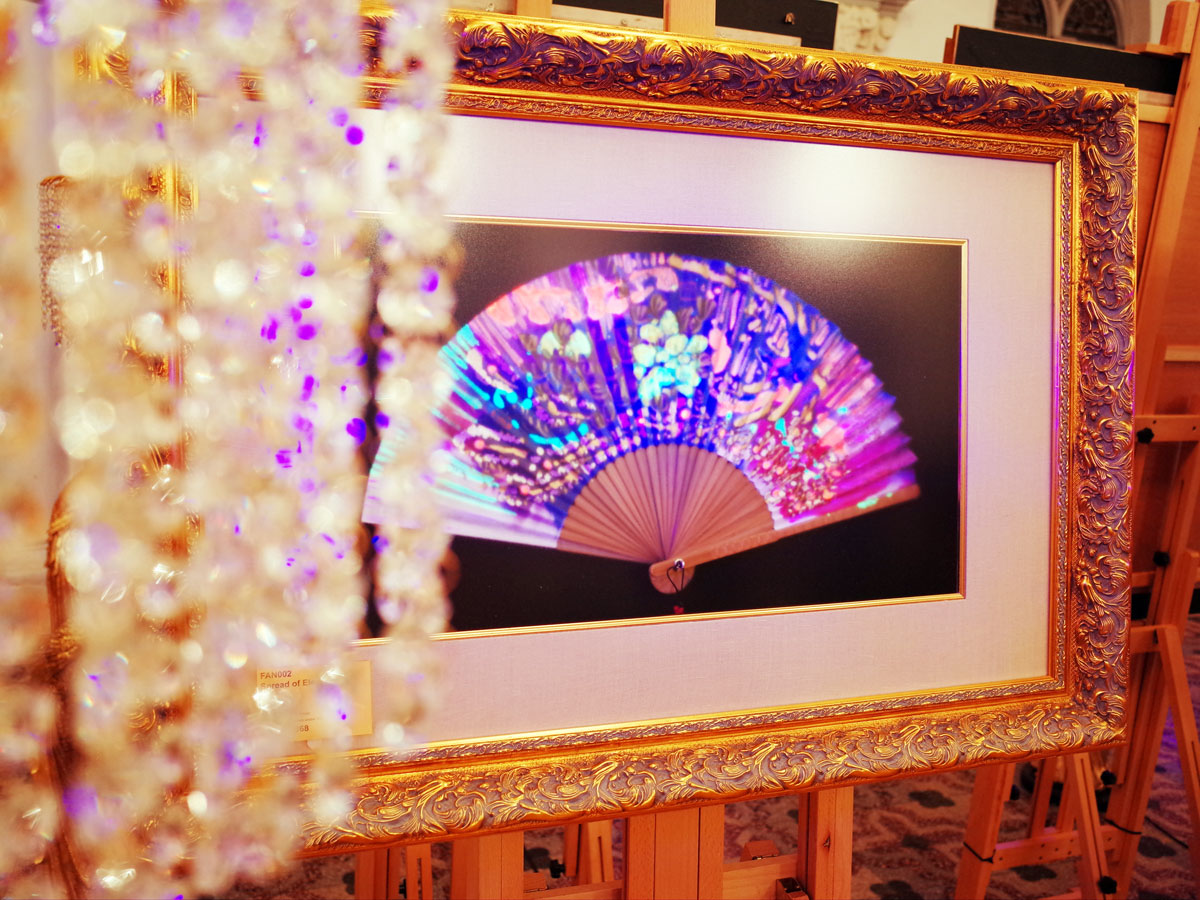 At the grand opening, guests also witnessed the bestowment of the Aspara Crown on Emeritus Master Yun by Her Royal Highness Princess Buppha Devi during the opening ceremony. Her Royal Highness Princess Norodom Buppha Devi, His Royal Highness Prince Sisowath Tesso and four other members of Cambodian Royal family graced the ceremony. A grand photo of Her Royal Highness Princess Buppha Devi, decked in the traditional Royal Ballet of Cambodia costume, taken in 1950s, was also presented at the event.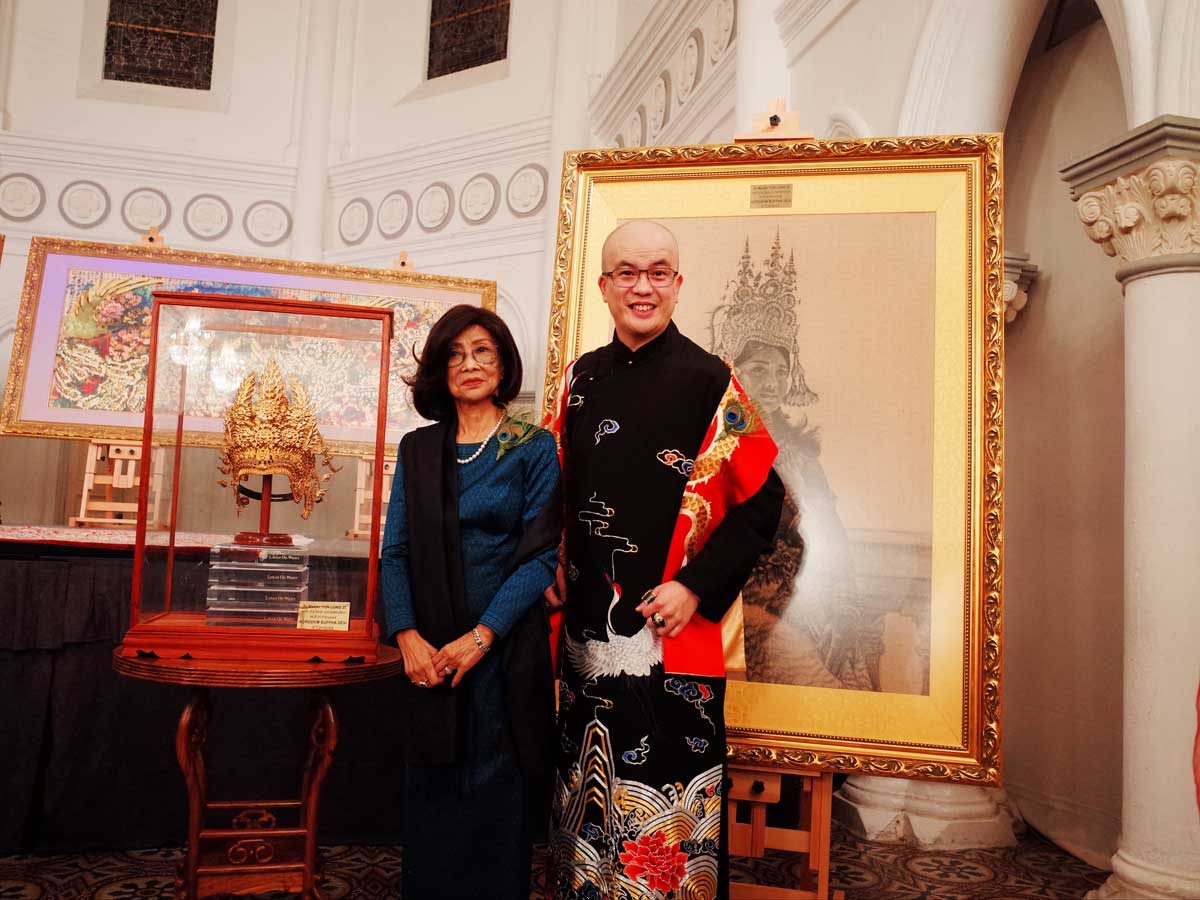 Guests were treated with special edition Laurent-Perrier La Cuvee champagne designed by Emeritus Master Yun, which was specially flown in from Paris. The surprise was endless and the Royal Ballet of Cambodia Academy gave a surprise performance. It was indeed a special treat by the Cambodian Royal family honouring the opening of The Crown of Prosperity and Elegance.
I am not an advocator for "Art for Art sake". I am a firm believer in "Art for Human Sake".
Without hopes and wishes, there is no human race. Without human, there is no purpose of Art.
– Emeritus Master Yun Long Zi
The exhibition of The Crown of Prosperity and Elegance was curate by Emeritus Master Yun Long Zi, capturing the essence of his wisdom, as well as the energies of prosperity and good fortune. Positive meditations were chanted while Emeritus Master Yun intuitively created each painting. Each piece of his painting has eight to 12 layers, comprising of gold and silver, and special glow in the dark paints, which symbolize Light within Darkness. While some of his paintings are painted on Chinese rice paper, many are painted on a special paper known as Dong Ba paper that was handmade by tribal shamans using herbs from mountain ranges. Dong Ba paper is believed to be sacred and can last for more than a thousand years.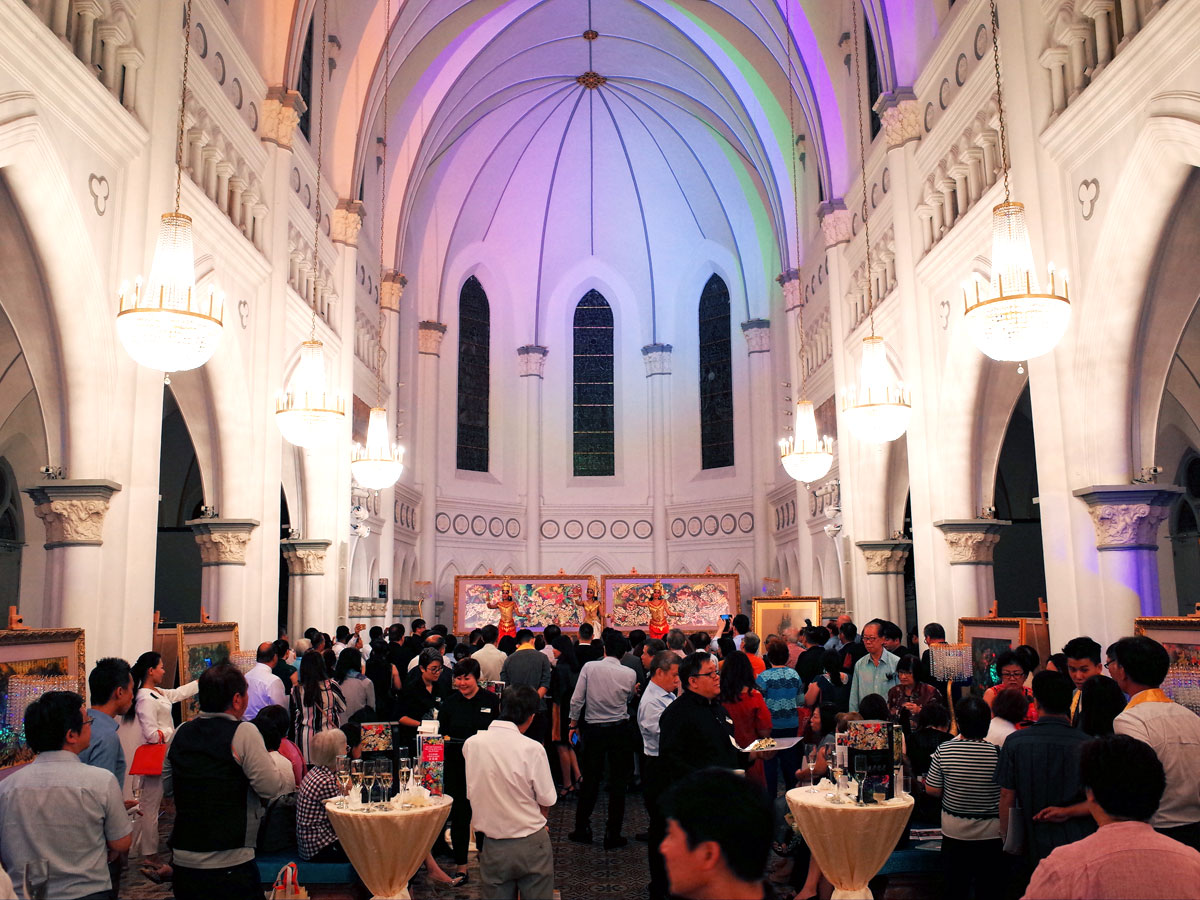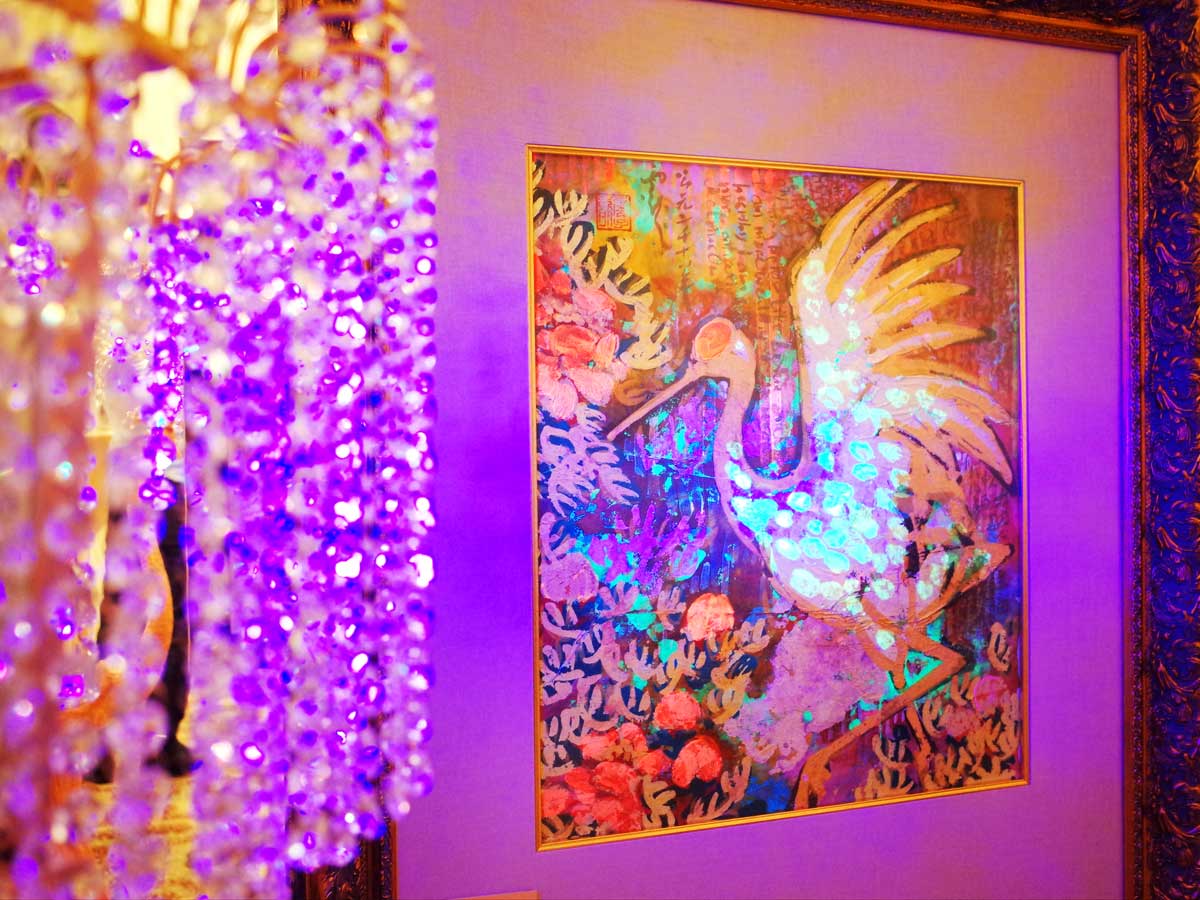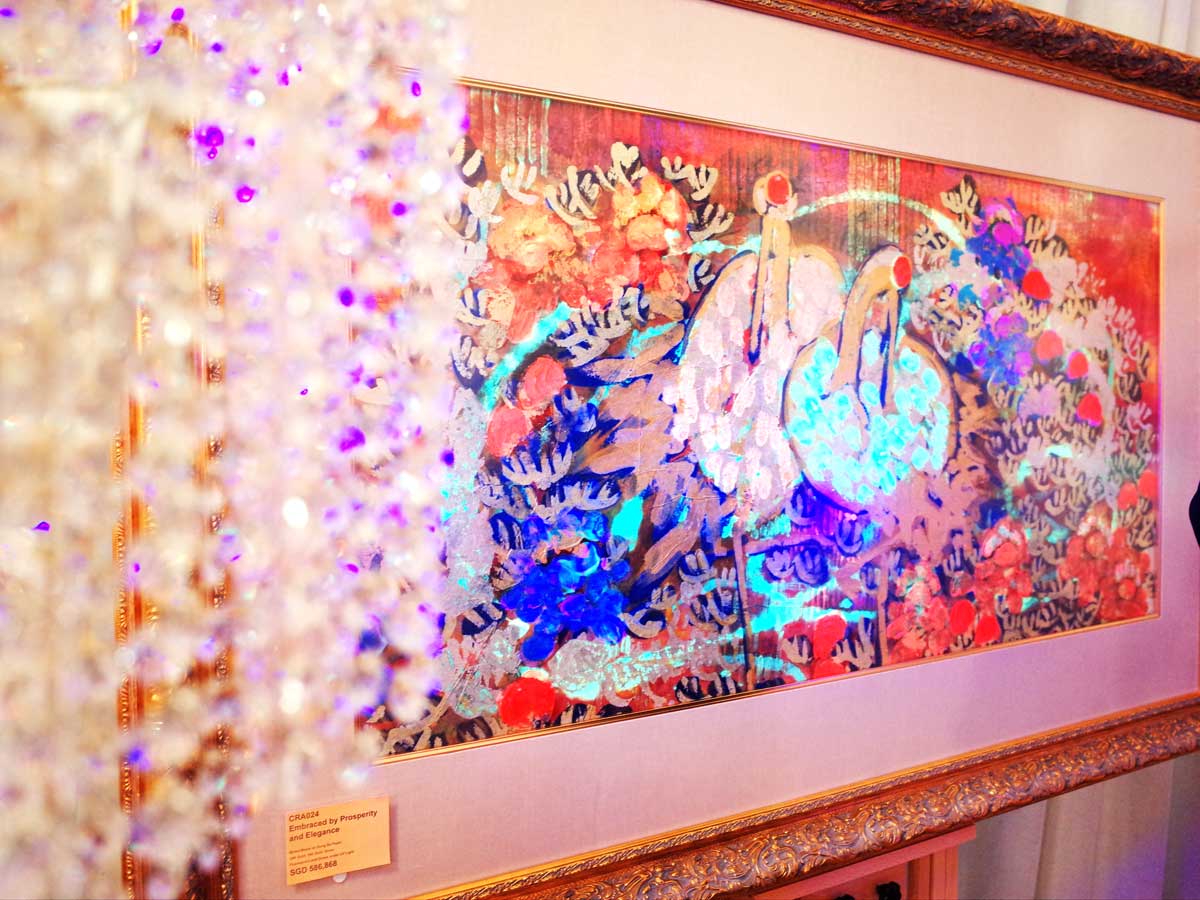 Emeritus Master Yun Long Zi who is the sixth-generation Feng Shui master, painter and also Chinese calligrapher, is an acclaimed artist and celebrated Feng Shui exponent. The extraordinary dimensions of Emeritus Master Yun Long Zi's celebrated work, namely Heavenly Time, Earthly Resources and Human Will, are represented by his outstanding characteristics of the paintings. The paintings change their presentation as the day moves into the night with phosphorescent paint that glows and comes alive in UV light. Each piece of art is rendered in prized materials such as 18K and 24K (pure) gold and silver and infused with Emeritus Master Yun Long Zi's inspiration, bringing prosperity and good fortune to people.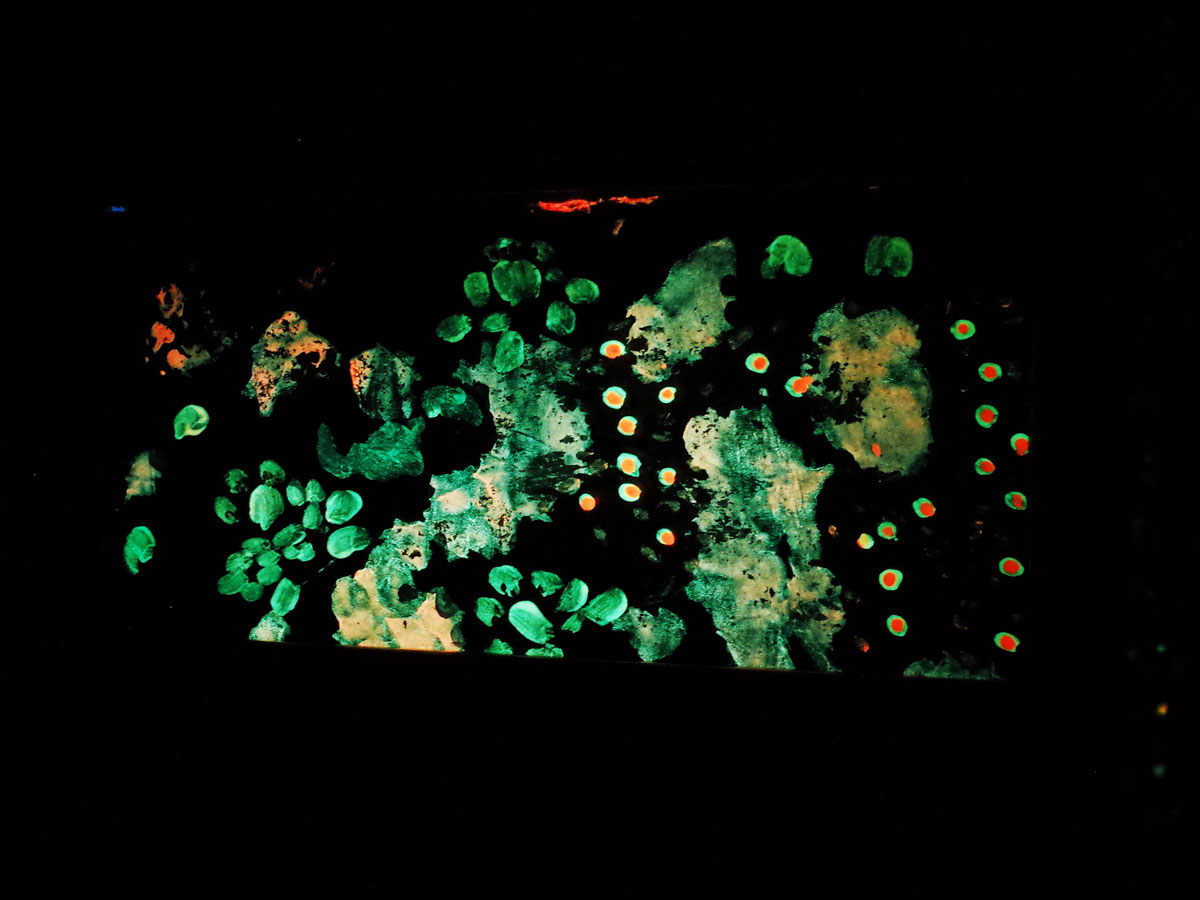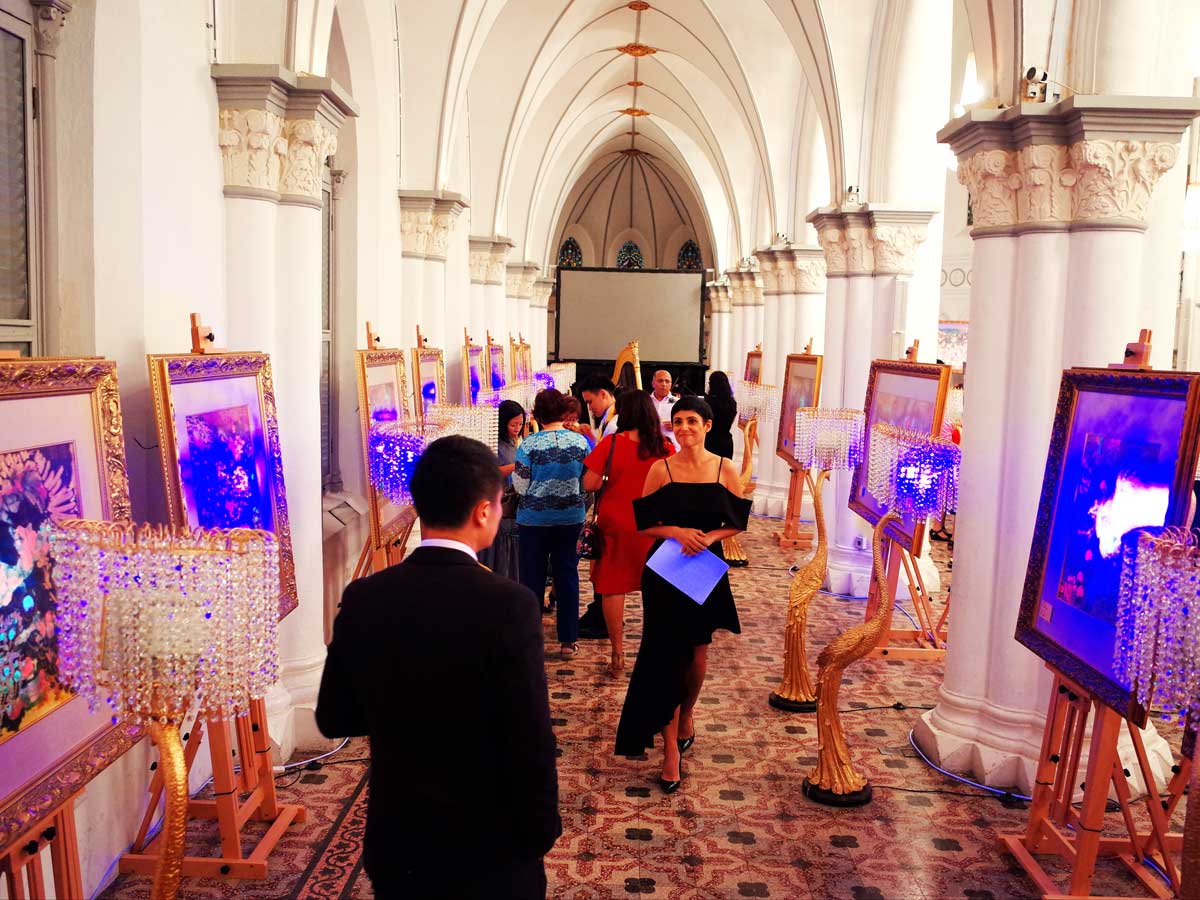 The Crown of Prosperity and Elegance will continue its showcase at Lotus On Water Gallery at Sim Ming Road. For more information, please visit http://lotusonwater.com
Lotus On Water Feng Shui Gallery
2 Sin Ming Road
Sin Ming Plaza Tower 1 #01-05
Singapore 575583
---
is the owner and founder of Artitute, loves to attend fancy art exhibition, shares them with her friends, dabbles in amateur printmaking and photography and is a crazy cat lady.
All author posts