Surely many have doubted us; that Singapore is no place for Art. And even if this little red dot can produce art, it is usually received as insipid. Perhaps, this is due to the fact that these critics have yet to come across the President's Young Talents (PYT) exhibition at the Singapore Art Museum (SAM) – Singapore's annual premier exhibition of commissioned art pieces by home grown artists. The artworks presented at this art affair may not be the best of best in the world but there are surely something and speak volumes of the local art scene and its potential. With the 2015 instalment, a new generation of contemporary artists (Ang Song Ming, Bani Haykal, Ezzam Rahman, Loo Zihan and Ong Kian Peng), all below the age of 35, are here to show the sceptics that Singapore indeed got Art talent.
2015 PYT exhibition is a must visit because it provides an immersive whole body experience. The artworks not only challenge your mind and perspective, but they also engage all your senses. Although the exhibition does offer curator tours for the public, do have a walkthrough on your own first. This allows you to have the freshest, untainted exhibition experience, not affected by external influences or opinions. For a second run, then participate in the guided tour to see the exhibition from alternative perspectives.
One of my favourite artworks is Ong Kian Peng's Too Far, Too Near. His artwork provides a 360° artistic experience. It engages your sense of sight through its 2-channel video of melting glaciers. It can be quite haunting especially when it is displayed on huge screens, making you feel small and vulnerable. It also engages your sense of hearing through an interesting manner. The sounds created by the ball bearings, sliding from one end to another as the steel structure tilts up and down, imitate the sounds of melting ice, making it surreal. Lastly, Ong's artwork also engages your mind; you are put in a position to think and question the reality of climate change in today's world.
Another favourite is Loo Zihan's Of Public Interest: The Singapore Art Museum Resource Room. His artwork is different, one of a kind and absolutely revolutionary. You might mistake it for an archives  room. However, this interactive installation is beyond a mere space of archival resources; it tackles the fundamental matter of who should be in charge of the dissemination and transmission of knowledge, an issue that is vital for us to address ever since the saga of the removal of two children's books from the National Library. The installation greatly reflects Loo's personality as an artist, one who always dabbles with sensitive subject matters and dares to speak about them.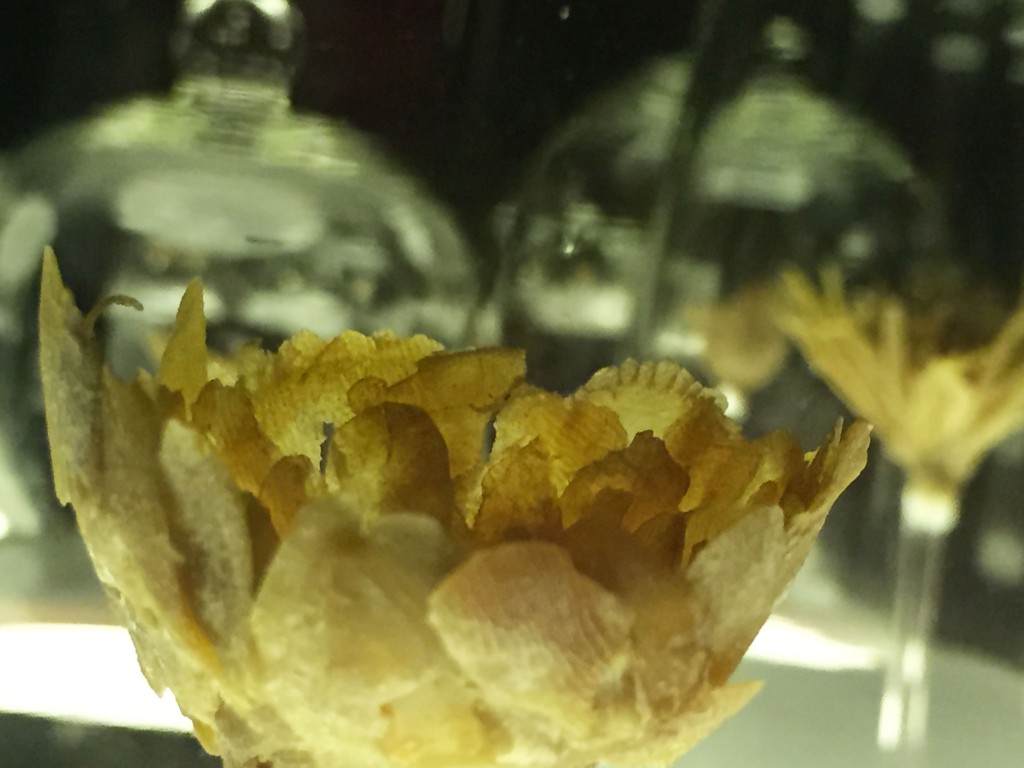 Ezzam Rahman's Here's who I am, I am what you see is fascinating too. It reminded me of Beauty and The Beast's enchanted rose in a vase but with an even more interesting and complex story behind it. Head over to our interview with Ezzam where he explains how he collects skin for his artwork and elucidates what his artwork truly means.
The one work that I felt most detached from is Ang Song Ming 's Days. While Ang's installation bravely uses various forms of materials and has multiple parts, that in itself makes it very confusing, lacks coherency and eventually diminish his core artistic message. I felt the same towards Bani Haykal's necropolis for those without sleep. Albeit creating such intricate, sophisticated artworks that employ mechanics into art, I did not truly comprehend the art, especially the rubber ducks on the floor.
All in all, the 2015 edition of the PYT does indeed display the strength of local artists and the promise of their practice to influence and create change both locally as well as internationally. Still not convinced? Well, seeing is believing; Time to head to SAM and see the exhibition which will run till March 27, 2016, at the 8Q building. But be prepared for your preconceived notions on Singapore art to be knocked down, one by one.
Zakaria is an outgoing introvert who loves reading and strongly believes that the pen is mightier than the sword. From dancing to playing the clarinet to Acapella singing, he is indeed an artholic who feels that art is the window to your soul. 
---
Our art news contributors come from all walks of life. We are on the look out for regular art patrons who write about the arts. Contact us if you would like to be a contributor on Artitute.com.
All author posts